I have a bunch of sunscreens that I wanted to try again. Most of them broke me out in the past, but ya know, let's give them a go! Let's start off with the first one I tried! 🙂
Neutrogena Sport Face Oil-Free Lotion Sunscreen SPF 70+:
I wanted to try Neutrogena Sport Face Oil-Free Lotion Sunscreen SPF 70+ once again. It has a high SPF (70+), broad spectrum, water resistant (80 minutes), and is very affordable, especially for daily wear. The sunscreen feels a little thick. At the same time, it absorbs and blends into the skin well. It doesn't leave any white cast behind. This sunscreen is a chemical sunscreen. After a few days of using this sunscreen on my face, I had to stop using it. It didn't break me out in that short period of time, but it gave me bad headaches. This sunscreen smells like a bunch of chemicals. Kind of like plastic too. I couldn't tolerate the sunscreen any longer. I stopped using it on my face.
Neutrogena Visibly Even Daily Moisturizer SPF 30:
This sunscreen was once my HG sunscreen. I haven't been using it much once I switched to another sunscreen (Canmake Mermaid Skin Gel UV SPF 50+ PA++++). I still have a tube or two left. It's more moisturizing than what I'm using now, but I'm really liking the higher SPF much more. Also, Neutrogena Visibly Even Daily Moisturizer SPF 30 tends to ball up too sometimes. I do miss the brightening effect it had on my freckled skin. It didn't help fade my freckles but made my overall skin look brighter. Maybe I'll just use the rest as a moisturizer in the morning. I'm not too big on sunscreens that are SPF 30 since I've found other sunscreens that work on my skin that contains a higher SPF.
Blue Lizard Australian Sunscreen Stick Sensitive SPF 50+:
I tried using this sunscreen stick on my face. It contains shea butter, coconut oil, candelilla wax, sunflower oil, sunflower seed wax, and other oils and waxes. It's thick and greasy. It felt very moisturizing on the skin. A little difficult to blend into the skin. Once the product melted, it gets much easier but not by much. I love that it contains 20% Zinc Oxide and doesn't irritate my eyes, skin, lip, and face. It smells like coconut. Mmmmmmm! But since it's a mineral sunscreen, it accentuated dry skin all over my face and made them look more apparent. This sunscreen made my overall skin texture look softer and smoother though! It's just that, I can't deal with a product that makes my dry skin more obvious. Also, it made my face whiter too. I really wanted this sunscreen to work, but the application was too difficult and the results were poor visually on the skin. I guess I can use this sunscreen stick on other parts of my body.
Kose Suncut UV Perfect Essence Super Waterproof SPF 50+ PA++++:
I really liked the texture of this sunscreen. It's lightweight, gel-like, smoothing, and glides on the skin oh-so-nicely. It feels cooling on the skin too. Also, it's SPF 50+ PA++++!! That's pretty awesome! Unfortunately, this sunscreen contains alcohol (possibly the cooling effect it has on the skin), and it also broke me out. I used the rest of the sunscreen on my body with great results! It's non-sticky and non-greasy too. It'll be amazing if this sunscreen worked on my facial skin. Too bad it doesn't! I most likely won't purchase again due to it being high priced and comes in a small tube. I have plenty of other options for a body sunscreen that doesn't cost that much!
If you missed out on my thoughts on Canmake, here it is:
Review: Canmake Mermaid Skin Gel UV SPF 50+ PA++++
An Update on Canmake Mermaid Skin Gel UV SPF 50+ PA++++!
Trying Out Canmake Mermaid Skin Gel UV SPF 50+ PA++++ White For The First Time! Here's My First Impression!
Update on Canmake Mermaid Skin Gel UV SPF 50+ PA++++! Which One Is Better? Clear or White??
Categories:
Tags:

Anti-Aging, Beauty, Blue Lizard, Blue Lizard Australian Sunscreen Stick Sensitive SPF 50+, Experience, Kose, Kose Suncut UV Perfect Essence Super Waterproof, Kose Suncut UV Perfect Essence Super Waterproof SPF 50+ PA++++, Neutrogena, Neutrogena Sport Face Oil-Free Lotion Sunscreen SPF 70+, Neutrogena Visibly Even Daily Moisturizer SPF 30, Review, Skin Care, Skincare, SPF, SPF 50, SPF 70, Sport, Sunscreen, Sunscreen Lotion, Sunscreen Stick, Visibly Even, Visibly Even Daily Moisturizer, Water Resistant, Waterproof, Wrinkles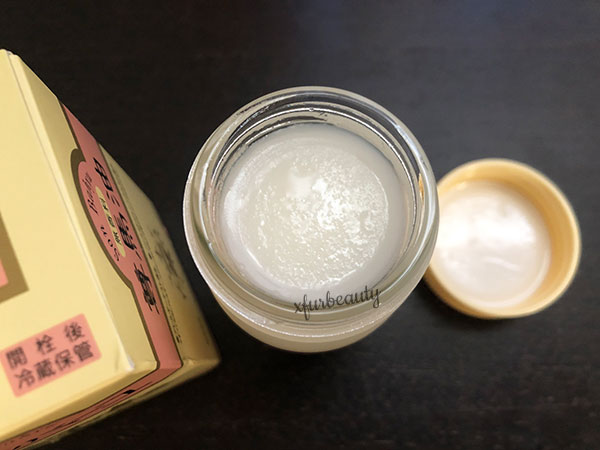 It's been 3 weeks on this acne journey! Remember to catch up on WEEK 1 and WEEK 2 if you haven't yet! Now here's my experience during the 3rd week!
What's going on?? My results after 3 weeks!!
During the 3rd week, I had to change things up again. Using the sandwich method wasn't yielding results like it did before. I started noticing some new breakouts (not from the medication unclogging my pores). They were new breakouts, since it seemed like tret stopped working due to having too much moisture in my skin or using too many moisturizers. My skin did appear more oily than usual too. *sigh* All of that moisture I needed to protect my skin from irritation, such as redness, dryness, stinging, and tons of peeling. Tret just wasn't as strong compared to applying it directly to the skin anymore. I went on and started applying tret directly on my skin. This was my experience doing this…
It worked! The acne I developed disappeared. My skin peeled once again. My skin looked smoother and brighter. I loved the results, but it came along with other skin problems, such as dryness, irritation, redness, burning. I tried buffering the next day after a night of using tret directly on my skin. That went OK. I did that for two days but decided not to anymore. Using tret (buffered) wasn't making any changes in my skin. I needed to use tret directly (unbuffered) on my skin to see results. SO! I went the rest of the week not using tret. I didn't think I needed it. My skin was peeling, and I wanted my skin to heal. I also got really tired of having dead skin peeling/falling off of my face when talking to people. It was just embarrassing. The dryness made my skin look more aged too even when I'm moisturizing my skin a ton!
After giving my skin a break, my skin peeled and flakes disappeared. My skin actually looks healthy again. It's so soft and smooth. I still have some problem areas, but my overall complexion looks pretty good. Much better than I expected (this time around of using tret). I also noticed that some of the clogged pores are unclogging while I just moisturize at night (skipping tret). Hmmm! Since this is working for me, I think I'm going to only use tret 2-3 times a week. Maybe just 2 times a week. I don't think I need to peel my skin any more than that. My main goal isn't anti-aging. It'll be nice if it works for that too. But my goal is actually to maintain a clear complexion. I'm using tret mainly for my acne. So far, after 3 weeks, so good!
Since I'm applying tret directly to my skin 2-3 times a week now, this is what I'm doing.
👇🏻👇🏻👇🏻
Moisturize a ton! 💦
Remember the skin care products I discontinued? If not, here they are again…
Skin Care Products I Stopped Using
Continued: Skin Care Products I Stopped Using
My Review on Coxir Ultra Hyaluronic Acid Cleansing Oil + More Skin Care Products I Stopped Using!
I started applying them to my neck area and along my jawline, which are the areas that are prone to irritation from tret. Tret seems to migrate down to my neck area and cause major irritation, since that area of my skin tend to be more sensitive. Take note, I don't even apply tret on those areas either. As I mentioned, tret just migrates down. To solve this issue, I heavily apply moisturizers to my neck and jawline first before I apply tret. I make sure I cover those areas evenly and thoroughly. Irritation from tret is so annoying. I can't stand the itchiness. It's possibly one of the worst feelings when it comes to using tret. I can deal with some sensitivity but when my skin gets super itchy and develops a rash…it's annoying. I have to baby those areas a lot more to prevent myself from scratching them. I have to keep my nails short too to prevent scratching/itching my skin at night.
Other moisturizers that I picked up on using are…
Horse oil (it's back! lol) and shea butter. Sometimes I use horse oil on my face, especially when my face is more sensitive than usual. I don't use shea butter on my face but my neck area. It helps to seal in moisture and heal the skin. I don't use horse oil that often. It's oily (of course) and greasy. It's a once a week type of thing. Any more than that, I'll most likely breakout in acne. CeraVe Moisturizing Cream has helped too. I use the cream on my neck to prevent my skin from drying out and itchiness. Honestly, I just apply whatever moisturizers I have, lol. Anything and everything that moisturizes works. It's a good thing that I know that I'm not wasting them but using them for something good!
There are other areas of my face I have to worry about too, such as my eye area and ears. Those are also sensitive areas of the face. I make sure I moisturize those sections of my face before applying tret as well.
That's a wrap up for my 3 weeks experience and results! I hope this was helpful! Stay tuned for my 4 WEEKS experience! Coming up soon!
*If you missed out on the first two weeks, here they are once again!*
Categories:
Tags:

3 Weeks, 3 Weeks Experience, 3 Weeks Results, Acne, Acne Journey, Acne Marks, Acne Prone Skin, Acne Scars, Acne Skin, Anti-Aging, Anti-Wrinkle, Beauty, Blemishes, Clear Skin, Dark Spots, Experience, Horse Oil, Lifestyle, My Acne Journey, Pimples, Results, Review, Shea Butter, Skin Care, Skincare, Week 3 Results, Wrinkles