Jan. 6, 2020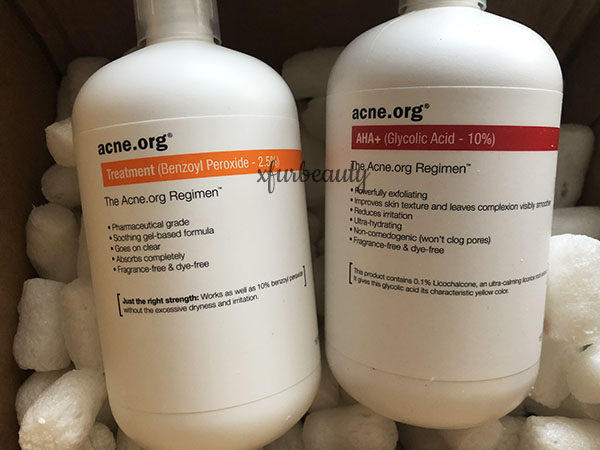 My results from a month and a half of using BP Treatment Gel! 🙂🙂
What are my results for this week?
My skin is smooth and clear. The tiny breakouts I had are gone and have healed. Acne scars are slowly fading. They will continue to fade overtime (yesss!!!!). My skin this week looks really good. No new breakouts. Skin just gets better by the day. It feels super soft and looks baby smooth. Makeup goes on flawlessly. This week, I introduced two new skin care products.
Cos De BAHA Niacinamide
Pixi skintreats Retinol Tonic
It's time to add Niacinamide back into my skin care routine. I was skeptical at first if it were the cause of my breakouts. So far, no new pimples. My skin looks brighter. I use it in the morning and at night. I also added Pixi skintreats Retinol Tonic. I have not had any negative reactions from the retinol tonic yet. I use it at night when I only use serums. It has helped prep my skin before applying other serums on my skin. So both of the skin care products I've reintroduced — I've had positive results. But we'll see as the journey continues.
I'm really looking forward to the upcoming months just by looking at my progress. Look forward to my 1 month + 3 weeks update on my journey! 🙂
More posts on my skin care routine:
My Skin Care Routine for Acne Skin
My BP & AHA Skin Care Products are here!
BP Journey: 1 Month + 1 Week Results
Categories:
Tags:

Acne, Acne Care, Acne Prone Skin, Acne Scars, Acne Skin, Acne Skin Care, Acne Skin Care Routine, Acne Treatment, Acne.org, Acne.org BP Treatment Gel, AHA, Alpha Hydroxy Acid, Anti Aging, Anti Wrinkle, Antiaging, Antiwrinkle, Argan Oil, Blackheads, Blemished Skin, Blemishes, BP Treatment Gel, Clear Skin, Does it Work, Eye Care, Face Wash, Glycolic Acid, How To Beauty, Life, Lifestyle, Lifestyle Blogger, Moisturizer, Niacinamide, Niacinamide Serum, Pimples, Serums, Shopping, Skin Care, Skin Care Product, Skin Care Products, Skin Care Routine, Skin Care Tips, Skincare, Skincare Routine, Sunblock, Suncare, Sunscreen, Tips, Trader Joe's, Trader Joe's Face Wash, Update, Vitamin C, Vitamin C Serum, What I Use, xfurbeauty, xfurbeauty blog, Younger Looking Skin