Jan. 13, 2020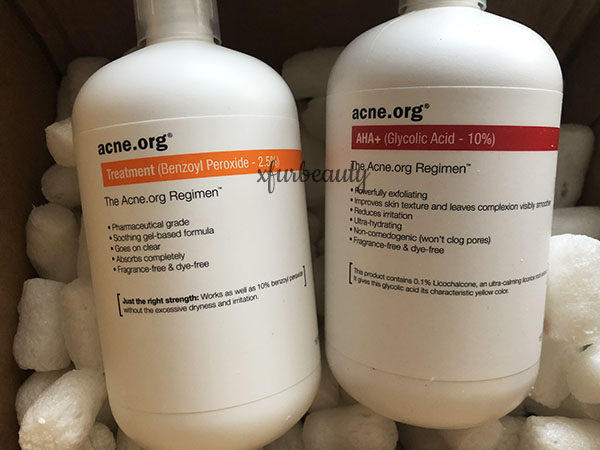 I decided to call this my 'Clear Skin Journey' now instead of my 'BP Journey', since I've ventured out to other skin care products to keep my skin clear. Here's my 1 month + 3 weeks update! I'm slowly nearing 2 months! Yes, I know, insane how time flies by this quick! 😀
I did things a little bit differently this week. I started to dermaroll. I dermarolled twice this week. When I dermaroll, I use my serums afterwards. Lately, I've been trying to fit my serums in my skin care routine more often to keep my skin hydrated and feeling youthful. On other days, I use BP. I use the AHA+ lotion when my skin doesn't feel sensitive. I even use the AHA+ lotion in the morning sometimes. AHA+ lotion has helped my skin a lot. It smooths and shrinks pimples at the same time. I love it. I try my best to stay out of the sun and wear SPF (BB Cream). My skin is still looking and feeling good. It feels ultra soft and smooth. Yesss!! 🙂
I added the rest of my Cos De BAHA Serums into my skin care routine.
I would love to brighten my skin up a little bit more (fade acne scars too). I hope all goes well. It's been going well this week. We'll see what happens next week!
Here's my experience with Niacinamide and Pixi skintreats Retinol Tonic that I reintroduced into my skin care routine recently. So far, it's been good. My skin looks brighter now than before. It's well hydrated too without making my skin appear greasy and oily. I don't have any dry spots anymore. The texture of my skin is looking good. Fine lines and wrinkles (if there are any) smoothed out. My skin just looks realllyyyyy good. I can't believe it. It's going well! I'm going to continue my skin care routine like this and see what happens!
Other skin care products I would like to mention:
Pixi skintreats Glow Tonic – The initial breakout is over. I love using this tonic in the morning. It has helped control the oilies in my skin. My skin looks smoother and brighter using it. Results are good! It doesn't dry my skin out as I thought it would.
Simplified Skin Vitamin C Serum – I opened a new bottle of this stuff. The serum doesn't come out straight anymore. It doesn't get everywhere. It's much easier to use now. I've been using this since summer, and it hasn't broken me out. I think I might just stick with it. It makes a good, light moisturizer.
Cos De BAHA Vitamin C Serum – I'm still on my first bottle of this vitamin c serum. No irritation or breakouts from it.
Cos De BAHA Retinol Serum – One of the most gentlest retinol skin care products I've used. I'm not sure if it's doing anything for my skin, but I'll continue to use it for the known benefits.
Cosmedica Pure Hyaluronic Acid Serum – One of my favorite hyaluronic acid serums. I haven't been using the one from Cos De BAHA for a good reason. It comes out sticky. I've been using my hyaluronic acid serum in the morning and when I'm using retinol at night, but since I started using it in the morning and at night every day …. my skin looks gorgeous! It's leaves my skin lightly hydrated.
Cos De BAHA MA Peptide – I love this serum. It's sooo moisturizing. I highly recommend it!
Oh, I've been drinking a lot of water too to hydrate myself from the inside out! 💦 Don't forget to check out my recent update on my skin care routine!! — Update: My Skin Care Routine!!
Moving on to 2 months next week! 🙌
More posts on my skin care routine:
My Skin Care Routine for Acne Skin
My BP & AHA Skin Care Products are here!
BP Journey: 1 Month + 1 Week Results
Categories:
Tags:

Acne, Acne Care, Acne Prone Skin, Acne Scars, Acne Skin, Acne Skin Care, Acne Skin Care Routine, Acne Treatment, Acne.org, Acne.org BP Treatment Gel, AHA, Alpha Hydroxy Acid, Anti Aging, Anti Wrinkle, Antiaging, Antiwrinkle, Argan Oil, Blackheads, Blemished Skin, Blemishes, BP Treatment Gel, Clear Skin, Does it Work, Eye Care, Face Wash, Glycolic Acid, How To Beauty, Life, Lifestyle, Lifestyle Blogger, Moisturizer, Niacinamide, Niacinamide Serum, Pimples, Serums, Shopping, Skin Care, Skin Care Product, Skin Care Products, Skin Care Routine, Skin Care Tips, Skincare, Skincare Routine, Sunblock, Suncare, Sunscreen, Tips, Trader Joe's, Trader Joe's Face Wash, Update, Vitamin C, Vitamin C Serum, What I Use, xfurbeauty, xfurbeauty blog, Younger Looking Skin