Jan. 19, 2020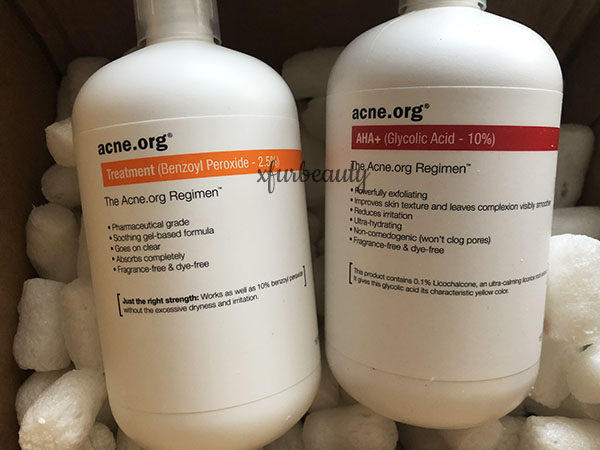 I've approached the 2 month mark! 🙌
I am so grateful to have made it this far. Looking back at the condition of my skin, I'm really happy and content with my skin right now. I've come a long way. I'm just very happy with the results. I know I've said that many times before, but it's really difficult to hold back when my skin was a huge mess before!
This week, my new Eva Naturals Youth Restoring Eye Gel arrived. I started to include it in my skin care routine again. I use it in the morning and at night to tame my dark under eye circles. Of course, for anti-aging benefits too. Gotta prevent fine lines and wrinkles from happening, right?? 🙂 Also, this week I added 2 new skin care products into my skin care routine. Check them out here.
Cos De BAHA Snail Mucin HA Serum
Cos De BAHA Arbutin Niacinamide Serum
They've been keeping my skin hydrated like my other skin care serums. The texture of my skin has improved so much by the day. My acne scars are slowly fading too. I'm starting to notice a change in my skin as the days go on. I went without makeup this whole week. It seems like as my skin becomes more clear and even-toned I don't wear foundation/makeup as much anymore. That's good news. 👍
I did add another skin care product into my skin care routine by the end of the week. It's Pinpoxe Freckle Cream. It's time to reintroduce it back into my skin care routine. But, I don't think I'm going to continue to use it when I'm done with it. I prefer my AHA+ lotion over it. From what I remember, the results from Pinpoxe Freckle Cream wasn't extraordinary. The AHA+ lotion gave me noticeable results in a shorter amount of time, while the Pinpoxe Freckle Cream…not so much.
I mentioned last week that I added these two serums back into my skin care routine.
I noticed that they made my skin feel very sensitive when used every single night/day. I will only be using them a few times a week. There's also an initial breakout when using them. I'll take it slow, since I like the way my skin looks right now. And, I'm in no hurry to fade acne scars. I know they'll fade away on their own within time. They always do. I don't want to ruin what's good.
It's been a good 2 months! 😁 Moving on…
More posts on my skin care routine:
My Skin Care Routine for Acne Skin
My BP & AHA Skin Care Products are here!
BP Journey: 1 Month + 1 Week Results
Clear Skin Journey: 1 Month + 3 Weeks Results
Categories:
Tags:

2 Months, Acne, Acne Care, Acne Prone Skin, Acne Scars, Acne Skin, Acne Skin Care, Acne Skin Care Routine, Acne Treatment, Acne.org, Acne.org BP Treatment Gel, AHA, Alpha Hydroxy Acid, Anti Aging, Anti Wrinkle, Antiaging, Antiwrinkle, Argan Oil, Blackheads, Blemished Skin, Blemishes, BP Treatment Gel, Clear Skin, Does it Work, Eye Care, Face Wash, Glycolic Acid, How To Beauty, Life, Lifestyle, Lifestyle Blogger, Moisturizer, Niacinamide, Niacinamide Serum, Pimples, Serums, Shopping, Skin Care, Skin Care Product, Skin Care Products, Skin Care Routine, Skin Care Tips, Skincare, Skincare Routine, Sunblock, Suncare, Sunscreen, Tips, Trader Joe's, Trader Joe's Face Wash, Update, Vitamin C, Vitamin C Serum, What I Use, xfurbeauty, xfurbeauty blog, Younger Looking Skin