Feb. 17, 2020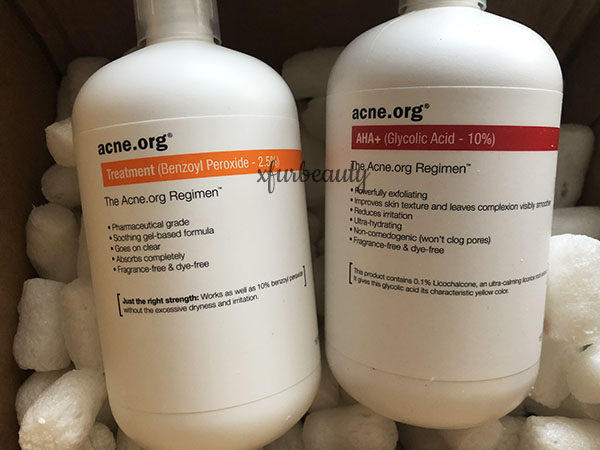 3 MONTHS!! 😁😊😋
We've officially reached 3 months! I still have some acne scars. Darn it. They are light in color, so no one notices them anyways. BUT! I've given myself until summer to fade them. I think that's enough time for them to disappear. My goal is to keep my complexion clear as possible. That's going well so far on this 'clear skin journey'. I haven't introduced any new skin care products into my skin care routine. My skin care routine was slightly different this week. I used BP six (6) days a week. In the morning, I used BP on some days, while I used serums on the other days. So, it was more of a BP week. BP is making my skin shed (good thing). My skin feels and looks even smoother than before! It's doing a good job at exfoliating my skin chemically. I didn't use my AHA+ lotion this week. I took a break from it. I'm having second thoughts on the AHA+ lotion. It may be too heavy for my skin type. I like the way it makes my skin feel, but it's way too moisturizing for my skin. I'm not sure when I'm going to reintroduce it back into my skin care routine.
What else happened this week?
I finished Cos De BAHA Niacinamide Serum. I'm done with it.
Stay away from elf Mattifying Mask with French Green Clay. It's not for acne-prone skin. It clogs pores.
***
Going on 3 months + 1 Week next week!! I'm excited! 🙂
More posts on my skin care routine:
My Skin Care Routine for Acne Skin
My BP & AHA Skin Care Products are here!
BP Journey: 1 Month + 1 Week Results
Clear Skin Journey: 1 Month + 3 Weeks Results
Clear Skin Journey: 2 Months Results!!
Clear Skin Journey: 2 Months + 1 Week Results
Update: Skin Care Routine for Acne Skin
Clear Skin Journey: 2 Months + 2 Weeks Results
Clear Skin Journey: 2 Months + 3 Weeks Results
Categories:
Tags:

Acne, Acne Care, Acne Prone Skin, Acne Scars, Acne Skin, Acne Skin Care, Acne Skin Care Routine, Acne Treatment, Acne.org, Acne.org BP Treatment Gel, AHA, Alpha Hydroxy Acid, Anti Aging, Anti Wrinkle, Antiaging, Antiwrinkle, Argan Oil, Blackheads, Blemished Skin, Blemishes, BP Treatment Gel, Clear Skin, Does it Work, Eye Care, Face Wash, Glycolic Acid, How To Beauty, Life, Lifestyle, Lifestyle Blogger, Moisturizer, Niacinamide, Niacinamide Serum, Pimples, Serums, Shopping, Skin Care, Skin Care Product, Skin Care Products, Skin Care Routine, Skin Care Tips, Skincare, Skincare Routine, Sunblock, Suncare, Sunscreen, Tips, Trader Joe's, Trader Joe's Face Wash, Update, Vitamin C, Vitamin C Serum, What I Use, xfurbeauty, xfurbeauty blog, Younger Looking Skin