Sep. 25, 2020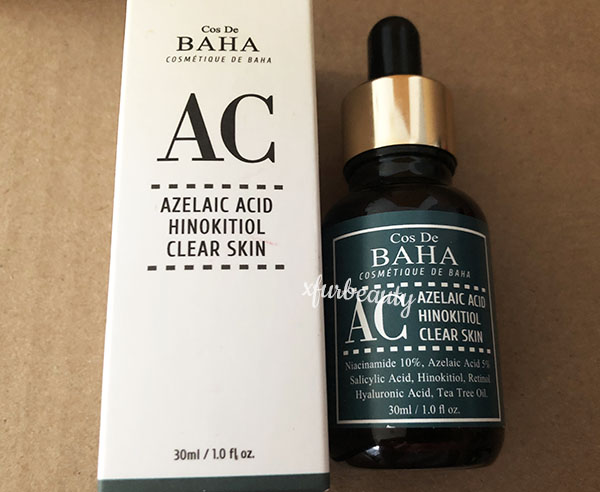 My results after 4 WEEKS of Tretinoin!! 😀
Day 22: I had a few new pimples today. I'm not too shocked because I peeled more than usual. It wasn't just a thin layer of skin. It felt thicker. It came off easily. For some reason, I enjoyed removing the dead skin off of my face. lol. My skin looks, feels clearer and smoother underneath. It feels really satisfying to know that. 😊 So I think that's one of the perks of using Tret daily. The process goes by faster. I'm shedding more often. Pores unclogging at a faster rate. That means more pimples, but I rather have them unclog now instead of later. My pimples are healing quicker too. I have to make sure I moisturize my skin throughout the process to prevent the skin from drying out. Skin gets itchy in certain areas of my face even when using moisturizer. It's like a constant battle between dry skin and hydrating the skin. And I'm trying not to itch my skin, but it's hard not to. All I can really do is make sure I moisturize my skin + wear SPF to protect my skin. Fortunately, I found a moisturizer + SPF that works on my skin, so my skin isn't dying of dryness. 👍🏻👍🏻
I'm trying out a few new facial cleansers, since I'm not too impressed by Acure Brightening Cleansing Gel. It's an OK facial cleanser. Maybe I'm just picky. 🤷🏻‍♀️ I am currently testing out Derma E Vitamin C Gentle Daily Cleansing Paste. <<< Read my review here 🙂
Day 23: A few more breakouts today. When will it ever end? Skin feels slightly dry, but I peeled again tonight, especially in the problematic areas. My face still gets itchy during the day too. It's so annoying when I've slathered myself in moisturizer earlier on! But, we all know it's bound to happen with this treatment. So what's new??????
I'm still using Acure Brightening Cleansing Gel, dropped Derma E Vitamin C Gentle Daily Cleansing Paste, and 'trying' to get back to Trader Joe's Tea Tree Face Wash. I tried using it tonight, and my face did not sting. 🙂 Out of the three facial cleansers, I think Acure is OK, while Trader Joe's is slightly better. Derma E..not so much. I did write a review on it, so remember to check it out!!
Day 24: I decided to get back to my favorite facial cleanser — Trader Joe's Tea Tree Face Wash. My skin isn't too sensitive anymore. This face wash just works for me. I love it. ♥ I'm glad to be back! Today, I also reintroduced Cos De BAHA Acne Serum. I need something to combat active acne during the day. BP is not an option for me. It'll dry my skin out and cause my skin to appear uneven. I don't want that. It also takes forever to sink into the skin. I don't have time for that. The active pimples are getting on my nerves though. Feeling a little bit agitated thinking about them. I want them to gooo awayyy. So I really liked the Cos De BAHA Acne Serum the first time I used it even though it smells so bad! I did get some new pimples today from it like I expected. Yeah…I don't even want to think about it. Let's just let it be and see if my skin improves…
Day 25: Dealing with some breakouts and a cyst on my chin. It was very hot and humid today. That might be the cause. I think. lol. Well, it's there. 😢 Skin is still peeling. 🙂 So I wanted to add glycolic acid into my skin care routine. My skin doesn't sting at all. I think it's doing well on Tret. Differin Oil-Absorbing Moisturizer SPF 30 has helped with dry skin a lot. Much better than the rosehip oil. haha. I can't tell if the rosehip oil is doing anything to my skin. I haven't noticed anything that's all. The glycolic acid product I'm thinking about adding is Pixi skintreats Glow Tonic. If you've been reading my blog, I've mentioned it many times. It's a mild AHA, so I don't think it's too harsh for me right now. I'm using it to help remove the flakes off of my face by the end of the day and help with the exfoliation process. They're sooo annoying! Let's see how it goes! 🙂
Day 26: It seems like my skin improved by the end of the third week. At the beginning of the fourth week, it exploded in random pimples. Could it be from the Derma E Vitamin C Gentle Daily Cleansing Paste? Or I'm just going through the initial breakout still?? Who knows. All I know is that I'm glad I stopped using Derma E and rinsed with another facial cleanser afterwards when I noticed it left this nasty residue on my skin. I only used it for 3 days too. So everyone, listen to your skin. If it's not improving, it's not working. If it is, keep going at it! 😎
No new pimples today. Just dealing with the ones I had before. That cyst I talked about exploded. LOL. 😂 What a sense of relief. hahaha! Otherwise, my skin is doing well. I think it might take 3 months to get where I want to be instead of two. But let's hope for 2. Oh well. My skin definitely looks better now compared to when I started. That's all that matters. 😊😊
Day 27: Skin texture improved. It looks smoother and almost feeling smoother in the breakout-prone areas. Just waiting for the skin to peel and smooth out those areas. I know it'll take time, but it'll be worth it. 🙂 So I developed 3 pimples on my forehead. ahhhh. It's not too bad. haha. I hardly ever have forehead pimples, so it's kind of weird. Oh well. I think the pimples around the jawline and chin are worse. They're more painful and deep under the skin. Oh, I also have a pimple near my brow. Those suck too.
I stopped double cleansing in the morning due to time constraints. I don't have time to remove the oil. I also don't really need to double cleanse in the morning. I mean, I don't have any makeup on. Washing my face with a facial cleanser is more than enough. I'm double cleansing at night though, and it works because I have makeup on. It helps to remove every single little trace of makeup, dirt, and debris. 👍🏻
I can't believe Week 4 is ending soon. 😲 The days are going by so fast! I just hope my skin clears up. I hate it when I use a product that doesn't deliver in the end. For example, BP. That was such as waste of time (the last time). It just stopped working. 😞
Day 28: Finishing up Week 4 today! This week had its ups and downs. But, I think my skin has improved by the last day of Week 4! Especially the texture. It's smoother. My skin also looks brighter too. Makeup goes on much easier. I don't have to use a lot of foundation for coverage. The closed comedones are vanishing before my eyes. I'm so relieved! 🙂 I like what I'm seeing even though I'm still dealing with the initial breakout. I honestly can't wait until my skin is over 100% clear!! Looking forward to next week! 🙌🏻
Moving on to WEEK 5! 😃😃😃
More on my My Tretinoin Journey:
My Tretinoin Journey: Week 1 Results
My Tretinoin Journey: Week 2 Results
My Tretinoin Journey: Week 3 Results
I was on Tretinoin Cream before. Read my experience here:
My Tretinoin Journey: 1 Week Results!!
My Tretinoin Journey: 2 Weeks In!
My Tretinoin Journey: 3 Weeks Results
My Tretinoin Journey: 1 Month Results!
My Tretinoin Journey: 1 Month + 1 Week Results
My Tretinoin Journey: 1 Month + 2 Weeks Results
My Tretinoin Journey: 1 Month + 3 Weeks Results
My Tretinoin Journey: Going off of Tret…
Check out my 30 Days of BP too:
Categories:
Tags:

Acne, Acne Log, Acne Marks, Acne Prone, Acne Scars, Acne Skin, Acne Skin Care, Acne Skin Care Routine, Anti Aging, Clear Skin, Experience, Journey, Life, Lifestyle, Oily Skin, Results, Retin A, Review, Skin Care Routine, Thoughts, Tret, Tretinoin, Tretinoin Gel, Tretinoin Journey, Week 4, Week 4 Results, Wrinkles