Sep. 14, 2020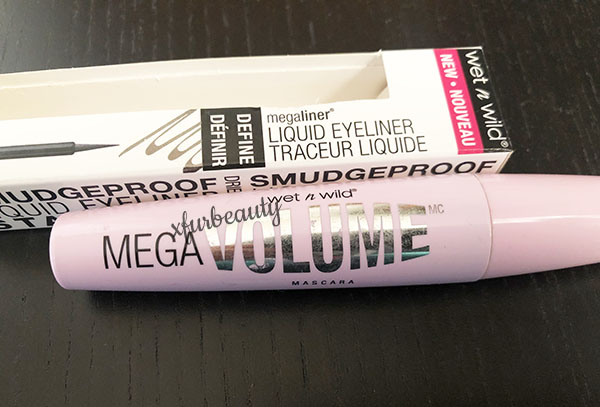 Another makeup review. 🙂 It's also from Wet n Wild. This is the Mega Volume Mascara in Very Black. More about it below:
High-volume
High-impact
Accentuates and draws attention to your eyes
Maximizes volumizing effect
Fortified with Vitamin E to keep lashes protected and luminous
Spiral fiber brush that is easy to load.
Hugs and plumps each lash with rich, deep, very black pigment
No flaking, drying
Nourishes and hydrates lashes
Review:
This is my mascara right now. I've been using it for a good amount of time to do a review. My experience with the Wet n Wild Mega Volume Mascara was not good. It's literally the opposite of what it's supposed to be. I love the intense black color (not difficult to find in another mascara), but this mascara was pretty clumpy. It doesn't separate eyelashes. It looks like a mess. It flakes off the lashes too by the end of the day. Uhhh…that's not what I want. I don't like the way it makes my eyelashes look. 😐 I have a very difficult time removing this mascara even with a makeup remover, oils, and wipes. Basically everything. I mean, it's not the worst mascara out there I've used, but it didn't work for me. I won't purchase it again due to this bad experience. I'll be on the look out for a mascara that's more suitable for me.
Review: Wet n Wild Megaliner Liquid Eyeliner (Cosmic Black)
Categories:
Tags:

Cruelty Free, Eyeliner, Life, Lifestyle, Liquid Eyeliner, Makeup Review, Mascara, Mega Volume, Megaliner, Review, Thoughts, Wet n Wild, Wet n Wild Mega Volume Mascara, xfurbeauty, xfurbeauty blog
Sep. 13, 2020
Leave a comment
I haven't purchased a new eyeliner in forever. Once I did, I chose Wet n Wild Megaliner Liquid Eyeliner.
About Wet n Wild Megaliner Liquid Eyeliner:
Dries fast and stays put
Long-lasting and smudgeproof wear
High definition pigment
Unique blend of polymers for rich, fluid formula that dries fast and stays put
Enhance and dramatically define
Easy-to-control flexible brush delivers precise application
Cruelty-free
Vegan
Review:
I've used this eyeliner for weeks on and off. Trying to make it work. It didn't work for me in the end. This mascara does not stay put. It's not long-lasting. It's not smudgeproof. The pigment is not high definition. Everything is just so wrong about this liquid eyeliner. It sucks. Why does it even exist????? It doesn't work!! Every time I apply it, it comes out chunky. It has glitter in it, but I've used eyeliners with glitter without this issue. Why didn't I purchase those eyeliners??? lol. Well, I was looking for a pitch black eyeliner and by accident bought Cosmic Black. I didn't want glitter. I thought it was a full, pitch black eyeliner. Oops. I decided to give Cosmic Black a shot. Turns out the Cosmic Black is plain terrible. No, I did not expect it to be a full on black liquid eyeliner. Just wanted it to be what it is as described on the package. That was a huge disappointment. Don't get this eyeliner. It's not worth it even though it was under 5 dollars.
I would like to mention this because it's important. I purchased this off of AMAZON. I hardly ever buy makeup off of Amazon for a good reason. This was rather inexpensive, so I had nothing to lose. I was hoping it would work out. Unfortunately, that didn't happen. From now on, I won't purchase any eyeliner makeup products from Amazon. Who knows how long the product has been sitting in the warehouse??! Or how old it is?? This is just a possibility from my past experiences with Amazon. I don't think I'm being harsh about this either. Just a heads up that's all. This eyeliner…it's going in the trash. It's so useless and unuseable. 👋🏻
Categories:
Tags:

Amazon, Cosmic Black, Cruelty Free, Liquid, Liquid Eyeliner, Makeup, Makeup Products, Makeup Review, Megaliner, Review, Shopping, Smudgeproof, Thoughts, Vegan, Wet n Wild, Wet n Wild Megaliner Liquid Eyeliner Cosmic Black, xfurbeauty, xfurbeauty blog