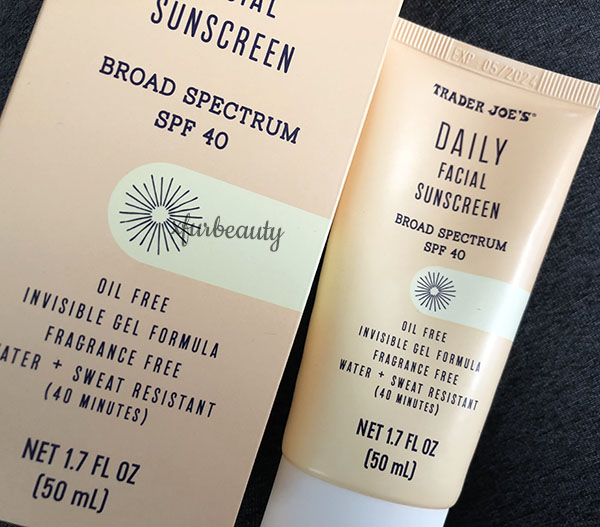 Here's an update on what's going on since last week!
So, this week, I started using benzoyl peroxide more often. I'm using it twice a day now. I haven't had any issues with using it this much. The benzoyl peroxide product I'm using right now feels extremely lightweight on my skin. It sinks into the skin fast, so I can use it in the morning easily underneath my sunscreen. It has helped my skin tremendously compared to what I was using before. It's not the best, but I think it's better than the previous acne-fighting skin care products I was using. Yeah, salicylic acid just doesn't work for my skin. I was thinking about using retinoids again, but I went against that idea. I don't want to mess up what I have at the moment. HAHA. Let's stick to benzoyl peroxide for the next couple of months and see what happens.
Currently, I have this one stubborn pimple that is deep underneath my skin. It has shrunk ever since I started my new benzoyl peroxide product, but it's still lingering around. It's been annoying just knowing that it's there sitting on my face. I hope it goes away as I keep using my benzoyl peroxide acne treatment.
Besides benzoyl peroxide being the main topic for this week, I started using Trader Joe's Daily Facial Sunscreen Broad Spectrum SPF 40 more often ever since I started using benzoyl peroxide twice a day. I love the easy application, smoothness, and silkiness of Trader Joe's sunscreen. It glides on nicely and effortlessly. It goes on my skin like melted butter. I haven't noticed any crazy breakouts while using it so far along with my increased use of benzoyl peroxide. The other two sunscreens I've been playing around with are Neutrogena Visibly Even Daily Moisturizer SPF 30 and Canmake Mermaid Skin Gel UV SPF 50+ PA++++. I'm almost done with Neutrogena. I'm using it more like a moisturizer right now. As for Canmake, I don't like it. It leaves my skin matte, but it sits on my skin funny. It makes my skin feel like plastic and gives my skin a shiny appearance that I don't like. I think it made me break out too. I noticed pimples after using it. I stopped using it immediately. It could just be the timing of introducing it too. My skin gets extremely oily at particular times during the month. That could've caused breakouts. Who knows. I just know that I don't like the Canmake sunscreen as I once did. I'm still trying to use it up though. 😭 I also used La Roche-Posay Anthelios Melt-in Milk Face & Body Sunscreen Lotion SPF 100 once this week. Yep, only once. It didn't break me out, but it made my eyes burn.
That's my update for the week. Not much. But, my skin looks pretty darn clear due to switching over to a new benzoyl peroxide product.
Check out my experience right here:
Restarting Tret & My First Week Experience
My Week 2 Results With Tret. Changes I've Made.
1 Month + 1 Week Using BP & Some Changes I Made This Week!
3 Months & 1 Week Results! Clear Skin.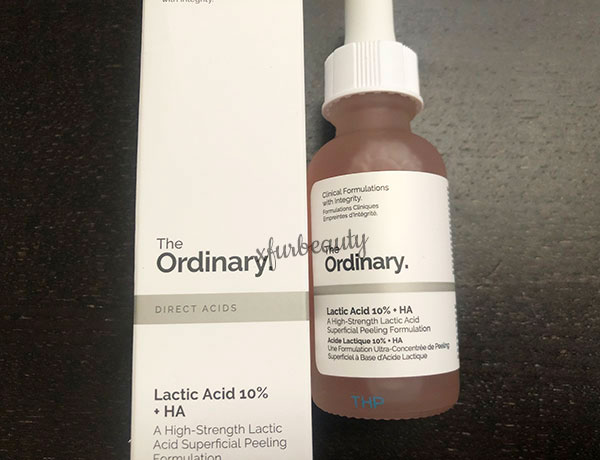 The Ordinary Lactic Acid 10% + HA:
I tried The Ordinary Lactic Acid 10% + HA again. I thought I could add a lactic acid serum into my routine instead of a glycolic acid serum (when I want a chemical exfoliant that is more gentle on the skin). Lactic acid has always been one of favorites. It's gentle, exfoliates, and moisturizes the skin. I have 2 bottles of this serum left that I could use. Let's just try it out again? So I did. The serum comes in a 30 mL glass bottle with a dropper. I'm not a fan of products that come in this type of format. I try to avoid it as much as possible. I just don't like it. Personal preference. So this serum was very easy to use. Just a few drops and that's it. I love how the serum absorbs into the skin quickly and leaves the skin feeling like there's nothing on it. But, unfortunately, I woke up the next morning with some hard sebum within my pores and some more closed comedones out of nowhere! Ugh! This was the only new product I used that night. I knew it was this serum causing breakouts right away. This experience was disheartening. I was hoping that it would work. It's an affordable lactic acid product. I don't remember it causing breakouts either. I could be wrong. I was using a ton of products at one point, haha. Once I noticed the breakouts, I stopped using the lactic acid serum and never looked back (at least not use it on my face ever again, it doesn't work). Here are the ingredients in this product.
Aqua (Water), Lactic Acid, Glycerin, Pentylene Glycol, Propanediol, Sodium Hydroxide, Sodium Hyaluronate Crosspolymer, Tasmannia Lanceolata Fruit/Leaf Extract, Acacia Senegal Gum, Xanthan Gum, Isoceteth-20, Trisodium Ethylenediamine Disuccinate, Ethylhexylglycerin, 1,2-Hexanediol, Caprylyl Glycol.
An ingredient or more than one ingredient in this product caused breakouts. I wonder if it's the isoceteth-20? I remember using a serum with this ingredient. It gave me the same reaction. I developed hard sebum within my pores and closed comedones. My skin looked bumpy.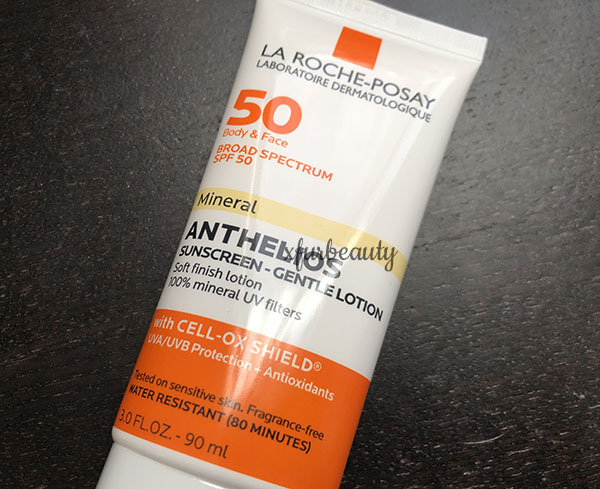 La Roche-Posay Anthelios Body & Face Mineral Sunscreen Gentle Lotion SPF 50:
I haven't used La Roche-Posay Mineral Sunscreen Gentle Lotion SPF 50 consistently in a while. I've been using CeraVe Hydrating Mineral Face Sheer Tint as my main SPF. It's been working for me even though it's only SPF 30. Even though I'm using it, I do have some gripes on this (CeraVe) particular sunscreen. Since it works and doesn't cause too many issues, I'm going to keep using it until it stops working. Whenever that is. But there are days where I reach for a higher SPF. That happens to be the La Roche-Posay Mineral Sunscreen Gentle Lotion SPF 50. This sunscreen is a lotion that feels soft and spreads ever so nicely across the skin. It blends in so well. It does leave a slight white cast on my skin, but it doesn't bother me that much. I was able to finish at least 5 or 6 bottles of this sunscreen last year. I think I'm on my 6th or 7th bottle now. I can't remember, but it's around there. This mineral sunscreen is different from the ones I've used before. It's moisturizing but helps to absorb excess sebum on the skin. When used on flaky, dry skin, it can accentuate the dryness. Also, that white cast that I mentioned, if you have a richer, deeper skin tone, I don't recommend this sunscreen at all. You can give it a try if you want, but there is a noticeable white cast (considering how much sunscreen a person has to apply to get the full SPF labelled on the bottle plus reapplication). Even though the white cast didn't bother me that much, I eventually moved on to a tinted mineral sunscreen instead. It's less of a hassle, and I've had less issues with blending it into my skin when I'm in a rush in the morning.
I thought this sunscreen would become my HG sunscreen. I mean, I've used several bottles of it already. Sadly, lately, it hasn't been working like it used to. The sunscreen still has all of the qualities it had before like having a nice texture and consistency that's soft to touch, blending into the skin well, has a nice matte finish, high SPF, it's a mineral sunscreen. But, I've been noticing breakouts every time I use it. Every time I use it, I have new acne. I always make sure I remove my sunscreen off thoroughly at the end of the day too. Why is it making me breakout now? Was it clogging my pores before? I wonder if it's been clogging my pores this whole time! 🤔 It could be. I was using a bunch of products, so I couldn't pin point what product/products were causing breakouts. This could be one of the products along with a bunch of others, lol. So after experiencing acne from this sunscreen, I immediately stopped using it on my face. I didn't keep trying to make it work. I'm already using another sunscreen that isn't causing acne (I hope, hahaha!). It was whatever to me at this point. I only have one bottle of the La Roche-Posay Mineral Sunscreen left, so it's not that big of a deal. I'm already more than halfway through the bottle. I guess I'm back to searching for a higher SPF mineral sunscreen once again. It's disappointing that this one didn't work. I can't believe it took me this long to figure it out! I thought it worked so well!! Ahh! Who knew! ha!
Follow me on my battle against closed comedones! ~ My Experience After 1 Week Using The Ordinary Glycolic Acid 7% Toning Solution + Other Skin Care Updates
Here's my update on Benton Fermentation Essence! I did a post on my first night experience using this essence right here. 👈🏻 Gogogogo!! So my experience and results with this essence went well the first night of using it. You can read more about it in the link provided. Now on to what happened to my skin tonight. Did the essence work on my skin? Did my skin break out from it like before? What actually happened?? Hmmm! I was really curious about the outcome myself too and terrified at the same time. Gosh, I really don't want to go through a breakout right now or ever! Definitely not like the one I did last time with this product! So, everyone, wish me luck!
When I was washing my face tonight, I looked at my skin and didn't notice any new breakouts like what happened before with this essence. I was so happy and shocked! I didn't see any new blackheads appear. My pores weren't filled with sebum. Whiteheads?? Nope! Cystic acne? Nope! My skin didn't look dull, but it didn't look brighter. Nothing changed much about my skin. I mean, it feels moisturized, but it has been feeling hydrated and moisturized without this essence. I think it's because I already have some good moisturizing moisturizers in my routine. So I've only used the essence twice. I know that's not enough time to see if something works or not, but I broke out from this essence terribly after using it twice the last time I used it. I think my results this time is very interesting so far! And I'm really happy that I didn't get any breakouts from it. VERY HAPPY! 🥳
After not getting clogged pores from this essence, it looks like I'm going to keep the essence in my routine and see what happens next. Maybe within a few more days or a week things might take a turn. I might see improvements in my skin (or not 😭). Hopefully everything will be ok and move in the positive direction. I really hope this product works because I really like the ingredients in it and how it makes my skin feel. I enjoy using the product too. It would be amazing if I'm able to use it without getting clogged pores. hehe! All I can do now is just hope. We'll see how my skin responds to it. Stick around for an update on my experience with Benton Fermentation Essence!
Interested in other Benton skin care products?? Don't ever miss out!! 👌🏻
Benton Snail Bee High Content Essence
Benton Aloe Propolis Soothing Gel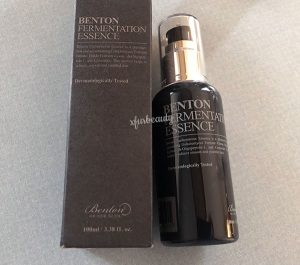 I thought I would NEVER use Benton Fermentation Essence ever again. I even said so myself. I remember being so upset about the breakouts I got from it. But maybe things have changed this time. My skin has been the clearest ever and some of the products I have in my routine right now caused me problems before but are working just fine for me now. A few of these products off of my mind are…
Cosrx Advanced Snail 96 Mucin Power Essence
iUNIK Propolis Vitamin Synergy Serum
iUNIK Black Snail Restore Serum
Hada Labo Gokujyun Premium Lotion
Don't forget to go check them out! Also…
👉🏻 If you missed out on my moisturizers update click here!!
So these skin care products haven't clogged my pores at all. I was even able to finish a bottle of the Cosrx Advanced Snail 96 Mucin Power Essence and iUNIK Black Snail Restore Serum without any issues. It's pretty amazing how things have changed so much after leaving veganism. My overall complexion just looks so much better and healthier. It's healing at a faster rate. Breakouts? What breakouts?? I'm just kidding. I still get a few breakouts here and there, but they are easy and simple to treat. It makes me so happy knowing and visually seeing that my skin doesn't look so dead and dull anymore. It aged backwards! Who would've known?? It has life in it again. 😊
My Experience Using Benton Fermentation Essence for the First Time at Night
The essence feels the same to me as before. It's a runny essence that shoots out from the pump straight. I still think the pump applicator is still annoying, haha. They need to fix that. I have to make sure I aim the pump into the palm of my hand so the product doesn't get everywhere. I dislike wasting product when it gets everywhere. The essence feels lightweight and moisturizing on my facial skin. It feels very soft, silky, and smooth. It's a very nice essence to use. The application is very enjoyable for daily use. It simply just hydrates the skin on the spot and sinks into the skin very well. It doesn't leave any sticky residue behind. Just leaves the skin feeling softer and feeling pampered. It has this silkiness to it that feels so luxurious. I really liked the overall texture and consistency of this essence. It just feels so amazing on the skin. But let's see what happened the next morning!!
My Results the Next Morning…
The next morning, my skin felt very soft and smooth. I'm not sure if it's from the essence or my other skin care products. I am using a much heavier, richer, thicker moisturizer/face cream right now. It's been doing wonders for my skin! I think the Benton Fermentation Essence added a softer touch to my skin. This essence contains galactomyces ferment filtrate and bifida ferment lysate. When I first broke out from it, I thought these ingredients could be the cause of my breakouts, especially the galactomyces. But let's see if they're truly the cause of my clogged pores tonight! My skin broke out from this essence after using it twice the last time I used it. Other ingredients in this essence includes ceramide np (love!!!), aloe barbadensis leaf extract, betaine, panthenol, allantoin, sodium hyaluronate, peptide, adenosine, and a bunch of other extracts. The list of ingredients is pretty straight forward and not too lengthy. It doesn't seem like my skin should have any issues with any of these ingredients, but we'll have to see. I'm just hoping it'll all work out in the end. 🤞🏻
I'll make another update soon. Stay tuned! 😊
Interested in other Benton skin care products?? Don't ever miss out!! 👌🏻
Benton Snail Bee High Content Essence
Benton Aloe Propolis Soothing Gel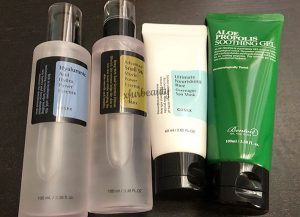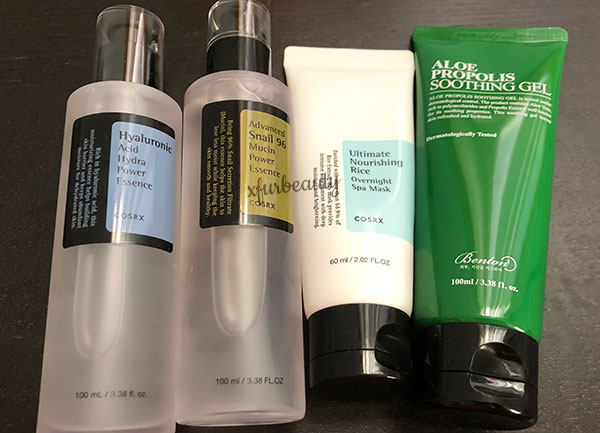 Here's an update on my moisturizers. Moisturizing my skin has helped so much with skin dryness, flaky skin, and just skin that looks aged. My skin looked so bad without moisturizing. I knew that I needed to moisturize my skin, but I couldn't find a moisturizer or a set of moisturizers that worked on my skin. I have problematic skin. It's genetics. I have very oily skin that's easily clogs. So I'm battling to keep my skin pimple-free at the same time. It's tough. Not easy at all when so many moisturizers are pore-clogging and just not suitable for my skin type. But here I am with a set of moisturizers that I use. I talked about them in my first moisturizer post. Now here's an update on what I think about each product.
⭐ Cosrx Hyaluronic Acid Hydra Power Essence
I still love this essence. It's still not the most hydrating, but I still like it for what it is. It gives my skin some moisture, doesn't break me out, and sits on my skin nicely. It's a good option for people with oily skin. It doesn't leave the skin looking shiny or greasy. It absorbs into the skin very well. I've been using this essence twice a day without any issues. It's a staple in my routine now. Love it!
⭐ Cosrx Advanced Snail 96 Mucin Power Essence
Unlike Cosrx Hyaluronic Acid Hydra Power Essence, I don't use the Snail Mucin Essence every day. It's too moisturizing on my skin. My skin starts to act up when I use it too often. This is something I use 1-2 times a week or when my skin feels drier than usual. Sometimes I use it in the morning if I need it, but I prefer to keep it at night.
⭐ Benton Aloe Propolis Soothing Gel
Since my skin is getting a little bit more sensitive, I can feel this moisturizer burning my skin, lol. But I'm still using it, hah! It's a nice soothing aloe gel (when it doesn't sting the skin). It absorbs into the skin well and leaves it somewhat moisturized. The moisture doesn't last long, but it's something to use that doesn't cause breakouts. The smell of the product is getting to me though. It has a weird scent to it that I'm not fond out.
⭐ Cosrx Ultimate Nourishing Rice Overnight Spa Mask
The most moisturizing moisturizer I use is the Cosrx Ultimate Nourishing Rice Overnight Spa Mask. I love how it leaves my skin moisturized. But did it leave my skin looking brighter? I'm not impressed with the brightness. I was hoping it'll fade some acne marks, since it contains rice extract and niacinamide, but I haven't seen much. It does a great job at keeping my dry skin moisturized. It does feel a little bit oily though. This moisturizer is not oil-free, by the way. It contains sunflower seed oil, palm oil, and palm kernel oil. I can't believe I've lasted this long using this product, lol.
⭐ Cosrx Oil-Free Ultra-Moisturizing Lotion (with Birch Sap)
This is the latest moisturizer I added to my moisturizing routine. This is on par with Cosrx Ultimate Nourishing Rice Overnight Spa Mask in terms of moisture. It leaves the skin so moisturized without making the skin look like a greasy mess. It also contains lemon peel and tea tree oil. I wish tea tree oil wasn't at the end of the ingredient list. Tea tree oil is one of my favorite natural acne-fighting ingredients. It helps to tame my acne. I used to use a tea tree oil face wash that worked wonders for my skin for so many years. I miss it! But this moisturizer has done my skin good. I like it. 🙂
I hope this was helpful. Thank you for reading. 🙂