Feb. 12, 2020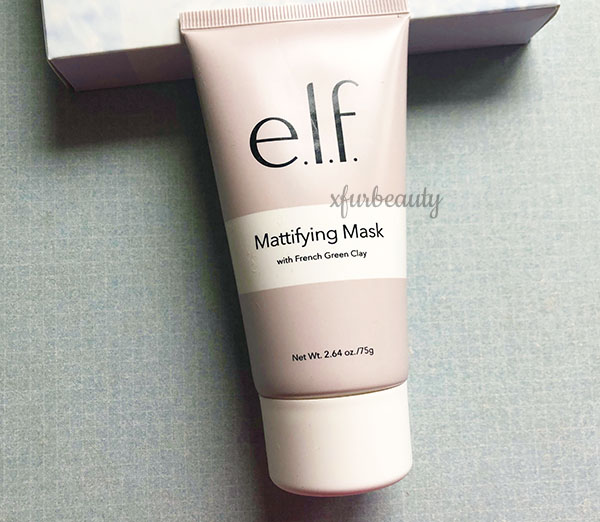 I did a couple of reviews on the elf Mattifying Mask with French Green Clay. I decided to use this face mask (to use it all up). I haven't touched it in a while. This was my experience with it.
I've been using this face mask out of convenience. I don't have to mix it like my Aztec Secret Indian Healing Clay. That was a really bad idea. I didn't think this face mask would break me out, but it did. I started to noticing clogged pores in the most random places. I even developed pustules. So, this mask is a no-go if you have acne-prone skin. I'm so disappointed. My skin was clear. But, at least I know what caused my skin to break out. I hope recovery is going to be fast and quick. Out this face mask goes!
😡
More on facial masks:
Facial Masks in My Skin Care Routine
Review: elf Marsh-Mellow Soothing Mask
Does Bliss Mighty Marshmallow Bright & Radiant Whipped Mask Work??
Categories:
Tags:

Acne Prone Skin, Acne Skin, Acne Skin Care, Clay Mask, Cruelty Free, elf Facial Mask, elf Mask, elf Mattifying Mask, elf Mattifying Mask with French Green Clay, elf Skin Care, French Green Clay, Life, Oily Skin, Oily Skin Care Products, Review, Skin Care, Skin Care Products, Skin Care Reviews, Skin Care Routine, Update, Vegan Skin Care, Vegan Skin Care Products, xfurbeauty, xfurbeauty blog
Nov. 15, 2019
Leave a comment
Even though I'm not using any serums right now, I have two serums I want to introduce. It's Cos De BAHA Salicylic Acid BHA 4% Serum and Cos De BAHA 94 Galactomyces Serum.
Cos De BAHA Salicylic Acid BHA 4% Serum
I tried to introduce this salicylic acid in my skin care routine. Each and every time I use it, I broke out. The pimples were not normal. I know salicylic acid can cause breakouts if you're prone to breakouts, but my experience using this serum was odd. I would get blackheads in random places, which I don't have issues with. So, I stopped using this serum because of that. It didn't work for me in the end.
Cos De BAHA 94 Galactomyces Serum
The galactomyces serum is still in my skin care routine. I mentioned in my Differin 2 Month Update Results that I'm not using serums at the moment. I haven't noticed much of a difference when using this serum. I mean, it does moisturize my skin. I'll keep using it to see how it goes (when I'm back on the serums).
Check out other posts on Cos De BAHA Serums:
Have you used Cos De BAHA skin care products? Share your thoughts!
Love, Jen
Categories:
Tags:

Antiaging, Antiwrinkle, BHA, BHA Serum, Cos De BAHA, Cos De BAHA 94 Galactomyces Serum, Cos De BAHA Salicylic Acid BHA 4% Serum, Does it Work, Galactomyces, How To, Life, Lifestyle, Review, Reviews, Salicylic Acid, Serum, Skin Care, Skin Care Reviews, Skin Care Routine, Skin Care Routine Reviews, Skincare, Thoughts, xfurbeauty, xfurbeauty blog