Aug. 20, 2020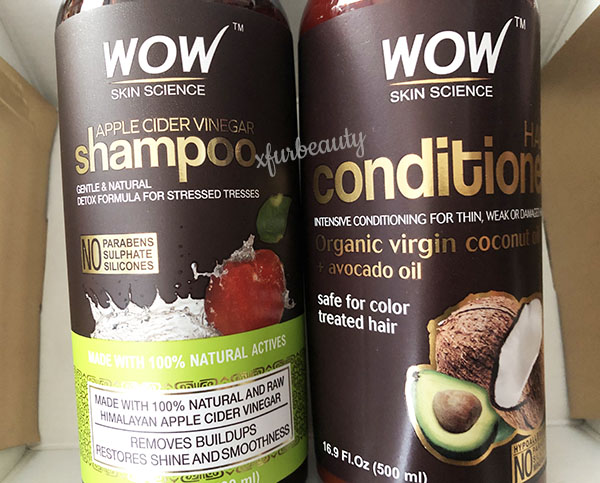 Finally! New shampoo & conditioner! I've been waiting for this moment for some time. I've never heard of this brand before or even tried any of their hair care products. It's called WOW Skin Science Apple Cider Vinegar Shampoo & Conditioner. More about the two products below. Let's start off with the shampoo…
Shampoo:
Gentle and natural
Detox formula for stressed tresses
No parabens, sulphate, and silicones
Made with 100% natural actives
Made with 100% natural raw himalayan apple cider vinegar
Removes buildups
Restore shine and smoothness
Cruelty-free
Vegan
Gluten-free
Conditioner:
Intense conditioning for thin, weak, or damaged hair
Organic virgin coconut oil + avocado oil
Safe for color treated hair
Cruelty-free
Vegan
Gluten-free
That's just an introduction to these hair care products. I'm going to start using them tonight! I am SO excited! It's about time I switch to something new. And, I love trying out different, new hair care products. Hopefully this one is a winner! Let's see how it goes! I'll make an update if it works or not! Stay tuned!
🙂
Categories:
Tags:

Apple Cider Vinegar, Beauty, Coconut Oil, Color Treated Hair, Conditioner, Cruelty Free, Hair Care, Hair Care Products, Hydrating, Life, Moisturizing, Paraben Free, Raw Apple Cider Vinegar, Review, Shampoo, Silicone Free, Sulphate Free, Thoughts, Vegan, WOW Skin Science, xfurbeauty, xfurbeauty blog