I have a new BB Cream! It's called Skin79 Super+ Beblesh Balm. I chose the green one this time because the orange (what I used before) was a little dark for me. Green is supposedly the lightest shade.
BB Cream Benefits:
SPF 30 PA++
Lightly adheres to the skin to express smooth and bright skin
Silky fitting formula helps enhance skin adhesion to maintain long-lasting smooth skin
Contains fine porous powder to maintain refreshing and powdery skin
That's exactly what it says on the packaging as shown below with the ingredients. I hope this is helpful to anyone curious about what the ingredients are in this BB Cream. 🙂
Sometimes I miss the texture of Dr Jart+ Silver Label BB Cream, but I wanted to try something new. Something that gives me skin care benefits and matches (at least close) with my complexion. SPF 30 is better than no SPF at all.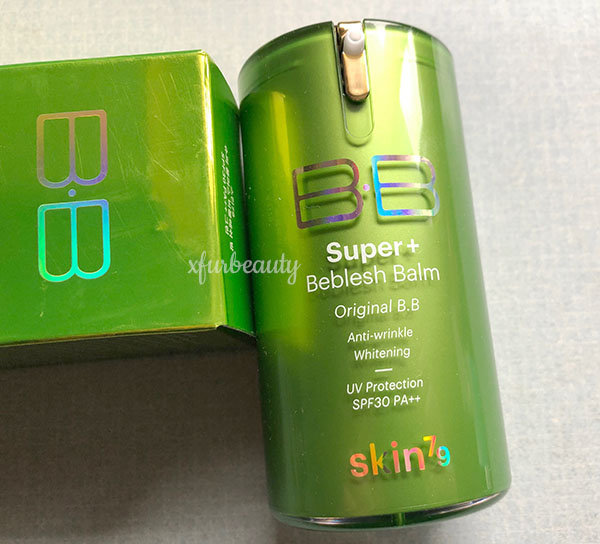 The BB Cream container is just like the 'orange' version. I'm not a big fan of this green packaging color, but it's very different. I guess different can be a good thing. What's more important is the product/cream itself. We'll see how this BB Cream goes. I'm having high hopes. I'm just glad I'm trying something new to see if it works or not. :]
What's your favorite BB Cream?
Love, Jen