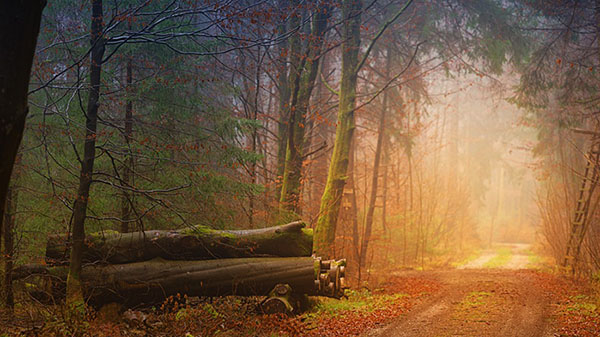 Summer is officially over. Well, it's been over for some time now. 😔 It's time to move on to another chapter of my life…
What health goals did I create this summer? Here's the link to my health goals! I'm going to go over each one and how it went! Enjoy! 🙂
#1. Drink more water, less coffee:
I started drinking more water. It was pretty simple. That's what I usually drink anyways. And yes, I stopped drinking coffee. No more dry skin and hair. Goodbye migraines. No more insomnia. Oh those sleepless nights because of *ahem* decaf coffee. Me and my coffee sensitivity. Oh well. I was never a coffee person in the first place anyways. Love the smell of it! But it's not good for my well-being. So it wasn't too difficult to kick the coffee habit, which only lasted for about a month. I gave the rest of my coffee bags away to someone who else loves coffee. ☕ I don't even miss it. 👋🏻
#2. Back to my exercise routine:
I'm on a consistent workout routine, but it's nothing crazy. I started lifting weights again too like I used to. I'm more focused on building muscle mass with some cardio. Weight loss wasn't a goal of mine this summer. It was more about getting healthy and exercise helps to relieve stress. It also helps with my mental health. I like the way it makes me feel. It went well without overdoing it.
#3. Cutting down on skin care products:
I have a mad addiction for skin care products. Finally, it's been tamed (once again). So I'm currently only using the basics — face wash, moisturizer, some eye care products, acne treatments, and sunscreen. I don't use them all at once. It's a very simple skin care routine that takes a few minutes to do in the morning and at night. I don't use any serums, essences, ampoules, gel moisturizers (did nothing for my dry, irritated skin!!). They were a waste of money and didn't do anything to solve my acne problem. Just money and hope down the drain. During this time, I was able to clear my acne too. How I achieved this goal was by adding a new acne treatment and not using a lot of products on my skin. Less products means less ingredients to clog the skin. So yay for acne-free skin (once again!)!! Finally! 🎉
#4. Eat more vegetables & healthier:
I've been skimping out on vegetables still, lol. I eat them, but I still need to eat more. I forgot that I even made this goal. I need to get back on it and get on the green smoothies. I've been eating healthier than before though, so I'm just taking baby steps to get there. Baby steps…hehe.
#5. Get enough sleep:
I've been getting enough sleep (as much as possible). Zzzzzzz…
#6. No more dairy/Eat less dairy:
I don't eat much dairy, but it hasn't been an issue when I do as of late. It doesn't seem to be messing with my skin like it used to. I had a whole jar of cheese dip, mac 'n cheese, shredded cheese, cheesy lasagna. No blemishes popped up. 🤷🏻‍♀️ We'll see what happens in the next few months…
Some of these goals, I need to work on a little more. But, I think I did a pretty decent job. I'll add more veggies into my meals tomorrow. Yay for veggies! 🫑🥕🍅🥒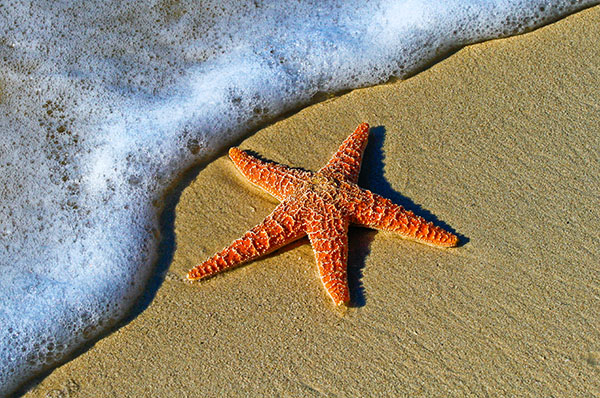 Here are my summer goallsssss!!! 😄
Drink more water, less coffee:
I'm mainly a water person, but I picked up drinking coffee again for 1 month because I was having trouble staying awake. 😴 But, I've noticed negative effects from drinking coffee within 1 month, such as drier skin and hair. Also, my mouth/throat would get dry so much faster too. I would get headaches and migraines more often after picking up on this coffee habit. The migraines were the worst of them all. I've decreased my consumption of coffee. Even with decaf coffee, I was still feeling negative effects after consuming it regularly. Much less to the extent compared to caffeinated coffee. I mean, I stopped drinking coffee 5-6 years ago for a good reason. Now I'm reminded why I stopped once again. It's not good for my body and mind. And, that is quite disappointing because I have a few bags of coffee left. I guess I could just give them away or drink it once in a blue moon. Back to drinking pure water… 💦👌🏻
Back to my exercise routine:
I've been exercising more consistently. I took a break due to joint issues due to veganism — an update coming up soon! Hiking, lifting weights, running, cycling, and so on. I'm just going at it with tons of rest in between. Since it's summer, I'm really excited to increase my physical activity. I really do enjoy the warmth and humidity that summer brings when I'm exercising for some reason. Am I sweating or is it just hot? Both? 😂 haha. I'm just kidding. Well, that's another good reason why to stay hydrated too. To replenish from sweating. Not just from exercise but also because of the warm, hot, humid weather!
Cutting down on skin care products:
I've been really exhausted knowing that I have bottles after bottles of skin care products that I don't even need. My obsession with skin care started when I was little. I started messing with my mother's makeup and skin care products at an early age. I mean, I love skin care. It's really addicting and has been a love of mine for so, so, so many years! But now, I feel like I don't want to spend an excessive amount of money on too many skin care products anymore. I don't even spend that much on makeup either. I use whatever I need, and they seem to last forever too. I've been trying to use up all of the skin care products I don't intend to buy again anymore. It's taking forever to finish them, but it's not too bad. Since I started my acne journey a few weeks ago, they seem to come in handy when my skin needs more moisture. I tried using them on my body, but my body rejected them. I developed a rash. Maybe they're just to sticky. I'll try again some other time. I think decreasing my consumption of beauty products have helped with my mental health as well. Also, money-wise. I'm saving lots of money by not purchasing anything new. I don't really need this many products. My main goal is to treat my acne, which I've been suffering with on and off for most of my life. I'm happy with my current skin care routine. My skin looks fine. 🙂
Eat more vegetables & healthier:
I've been skimping out on vegetables. I eat them, but I need to eat more vegetables. I miss my green smoothie days along with a healthy diet, of course. My skin was spectacular, clear, and clean. I started drinking green smoothies a few times a week already. They taste atrocious, but I think I'll get use to them after a few more weeks. 😂 I've done it before, I can do it again. I wonder if it'll help clear my skin up once again or at least improve it even more. 🥕 I'll make an update soon on my progress. Stay tuned!
Get enough sleep:
I've actually been getting enough sleep, so sleep isn't a big issue. Also, since I've cut out caffeinated drinks like coffee, I've been sleeping much better. Drinking coffee and caffeinated beverages messed up my sleeping pattern. I would toss and turn due to being awake from the caffeine. I don't drink caffeinated drinks before bed, by the way. It's always in the morning when I wake up. Somehow that stuff just doesn't leave my system quick even after drinking tons of water. I'm glad I've decided to cut that habit out. Sleep is very important for the overall health.
No more dairy/Eat less dairy:
When I started eating dairy again, I started having issues with my skin. I noticed that my skin became more oily and also noticed blackheads and some clogged pores. I developed acne. Looks like I can't eat much dairy. I've decreased my dairy consumption. I've gone days without consuming dairy, and my skin looks so much better. I knew I couldn't eat dairy before, but I wanted to try it again anyways. I guess it's the same as before, no dairy or eat very little dairy (or eat it once in a while). I can get away with eating just a little once in a while. But, I don't care for it much anyways. I rather have nice skin. lol.
Those are my thoughts on my health goals for the summer. Hopefully they'll last much longer. An update on how it's going soon!
What are your health goals for the summer?? 🌞😎
I ran out of Trader Joe's Organic Chia Seed. I didn't buy another. Not because I didn't like them. They worked perfectly fine. I simply wanted a larger bag that would last much longer, so I found this large bag of chia seeds on Amazon. A 2 lb bag of Viva Naturals Organic Chia Seeds! ? It is non-gmo, vegan, gluten-free, USDA organic, and kosher.
Nutrition Facts & Ingredients: There are 60 calories per serving (1 Tbsp). It's packed with healthy fats, fiber, and plant-based protein along with calcium and iron. Wonderful! ? Contains only Organic Chia Seeds (Salvia hispanica).
I love chia seeds in my smoothies and protein shakes. I've been using it daily in my green smoothies (now green protein smoothies). I can't wait to start this new bag of chia seeds today! It has about 76 servings per bag. This should last me a little over 2 months or so with consistent use. I find chia seeds really good at keeping me full for hours, which is great for weight loss. Not only that, it's very good for you and has tons of health benefits. Go here to learn more about the health benefits of chia seeds. It's only a bag of chia seeds, but I'm pretty excited for it! haha. ?
Have you used Viva Naturals Organic Chia Seeds before? Trader Joe's Organic Chia Seed? Other unmentionable brands? Share your experience!
Let's have a chat about FLAXSEED!! We've talked about chia seeds (Trader Joe's Organic Chia Seed) and covered a little bit about hemp seeds (Manitoba Harvest Hemp Hearts) but never flaxseed. So, I decided to add some flaxseed to my diet. It's healthy. It's good for you. Why not? The flaxseed I purchased is from Trader Joe's. It's called Trader Joe's Organic Flaxseed Meal. Here it is (pictured). Read more about it below.
Trader Joe's Organic Flaxseed Meal:
Light, nutty flavor
Refrigerate after opening
USDA Organic
Gluten-Free
Great in oatmeal, smoothies, pancakes, waffles, or any of your favorite baked goods
High in ALA (Provides 3000 mg of ALA per serving, 187% of the 1.6 g Daily Value for ALA)
Ingredients: Organic Ground Flaxseeds.
Nutrition Facts: A serving of Trader Joe's Organic Flaxseed Meal is 2 tablespoons for 90 calories. Not bad at all. Remember, Trader Joe's Organic Flaxseed Meal provides 3000 mg ALA per serving. ALA is alpha-linolenic acid. A form of plant-based omega-3 fatty acid. It's good for the heart. It's good for your health. If you're vegan or vegetarian, this is one of the many ways to get essential omega-3's into your diet!
Photos of Trader Joe's Organic Flaxseed Meal:
This is what Trader Joe's Organic Flaxseed Meal looks like. It can easily be incorporated into a bowl of warm oatmeal (keep reading to find out how), homemade protein bars, and other baked goods. It works out great! I highly recommend it! Whole flaxseed is available too if you're interested. You can purchase them and grind them up yourself. I prefer my flaxseeds already milled for me out of convenience, but I am open to using whole flaxseed (which I have in the past). Which do you prefer? Do you prefer whole flaxseed or ground flaxseed??
[photoblocks id=59]
Why eat flaxseed? This is why! 10 Health Benefits of Flaxseed!
Lowers blood pressure
Prevents colon cancer
Good for the skin and hair
Anti-inflammatory
High in fiber (contains both insoluble and soluble fiber)
Rich in lignans (a phytonutrient)
Anti-bacterial and anti-viral
Heart healthy
Good source of iron
Good source of plant-based protein
How to Use Flaxseed:
I've been adding 1-2 tablespoons of Trader Joe's Organic Flaxseed Meal into my oatmeal. Flaxseed blends very well in a warm bowl of oatmeal. I'll show you how.
Step 1: Add oatmeal with your choice of plant-based milk. Some days, I use coconut milk. Other days, I use soy milk. I switch it up all the time. Cook the oatmeal and milk mixture as you normally would.
Step 2: Add 1 tablespoon of flaxseed into the bowl of oatmeal. It looks dense and heavy. Don't worry about it. It's going to work out just fine. You can use 2 tablespoons too if you choose to. Your choice.
Step 3: Mix the flaxseeds with the soft oatmeal mixture. It should look like this. This bowl of oatmeal just became healthier! ?
Step 4: All done! Today's oatmeal. I used half a banana, pecans, coconut shreds, and sprinkled some pink Celtic sea salt on top. Mmmm! ? This is so perfect!
That's it! Enjoy! ? It's really that easy! In addition to adding flaxseed to oatmeal, protein bars, and baked goods, you can also add them to your cereal, protein shakes, and smoothies! What can I say? Be creative. The sky is the limit! Have you used flaxseed before? How about Trader Joe's Organic Flaxseed Meal? Share your experience with me! I would looveeee to know! ~ *How to eat healthy at Trader Joe's!*