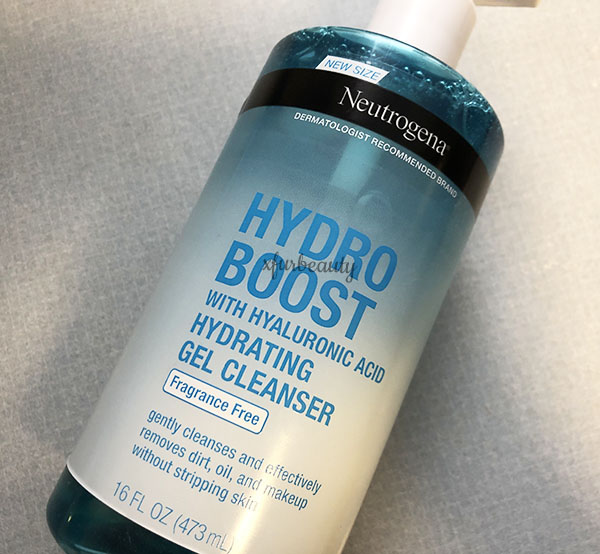 I haven't been able to make any updates lately. There's too much going on. But, this is what's going on so far…
I'm on a short break. 😮‍💨
It's been 3 months and 1 week, but who's counting anymore, lol. I'm still on a basic skincare routine that consists of a face wash, acne treatment, and sunscreen.
What I'm using…
Neutrogena Hydro Boost Hydrating Cleansing Gel with Hyaluronic Acid Fragrance-Free, benzoyl peroxide, and whatever sunscreen I choose for the day. I use whatever I have. I haven't found my HG sunscreen yet. I haven't spent on any new sunscreen lately. I have a bunch that I need to get rid of first. So, the face wash is OK. I'm on my second bottle. I'm thinking about using something that has benzoyl peroxide in it once I'm done with my current face wash. As for benzoyl peroxide, it seems like my skin loves benzoyl peroxide, haha. It's been helping a ton. My skin is basically clear as long as I keep using it. Right now, my skin is freaking clear. Maybe with 1-2 unnoticeable pimples that will eventually disappear soon. I stopped using everything else on my face and just stuck to benzoyl peroxide. Voila! Clear skin. I'm very happy with my skin results so far. Goal achieved. Hopefully, it stays this way.
Remember CeraVe Hydrating Mineral Face Sheer Tint? I was suffering from breakouts on my forehead, mouth area, and chin when I was using it. My skin was oily and just gross looking. I stopped using it a while ago, and my acne lessened throughout that time. Who knew that this sunscreen product was destroying my skin? My skin looked so bad while using it, but I thought it was doing my skin good. I'm glad I removed it. I'm trying to use it up on my body. I won't purchase it ever again.
Here are the sunscreens I've been experimenting with. Because that's the only product I've been swapping weekly and just testing what my skin likes.
Trader Joe's Daily Facial Sunscreen Broad Spectrum SPF 40:
I still do really love the texture of this sunscreen. But, this sunscreen is a no-go for me. I just finished one bottle and opened another (the last one). It's silky, smooth, and works well as a makeup primer. It smooths out my skin and makes it appear so soft. It fills in any lines. Too bad that I can't use it often. I thought I could make this sunscreen my official everyday sunscreen, but I noticed clogged pores due to my skin being extremely oily. The sunscreen makes me break out by trapping oil and causing breakouts. Ugh! I think this is a good sunscreen if you don't have acne. I can use it once in a while, but I can't make it into a daily thing.
Neutrogena Visibly Even Daily Moisturizer SPF 30:
I'm almost done with this sunscreen. Just a few applications left then I can toss it out. It's a discontinued product. I've been using it for so many years, and it never caused breakouts (from what I remember). I feel that it's too moisturizing on my skin, so I've been using other sunscreens. Still need to finish it before it expires.
Canmake Mermaid Skin Gel UV SPF 50+ PA++++:
I started using Canmake again once my skin started to get oily. I was having issues with some sunscreens making my face look like an oily mess. Any sunscreen will do. I remember Canmake helping with some skin oiliness and drying out my skin. I tried it again and no issues as of yet. I've only used it today, so I'll make another update on it, haha. Hopefully, it works because I want a sunscreen that's lightweight, non-greasy, and contains over SPF 50. Gotta use what I have left, which is several bottles, LOL.
I've been off of LRP for some time now. I still have their mineral sunscreen (SPF 50) and SPF 100. The mineral sunscreen makes my face white and dries it out too much. I can't believe I went through bottles of this crap. I'm going to finish my last one and throw it out. As for the SPF 100, it's not too bad. I've been leaning towards lightweight sunscreens due to oily skin. Also, I'm rarely outdoors, so I don't need anything heavy-duty. Maybe when summer hits. ☀️
That's my update since last time. hehe. Have a nice day everyone! 👌
Catch up on my experience!
Restarting Tret & My First Week Experience
My Week 2 Results With Tret. Changes I've Made.
1 Month + 1 Week Using BP & Some Changes I Made This Week!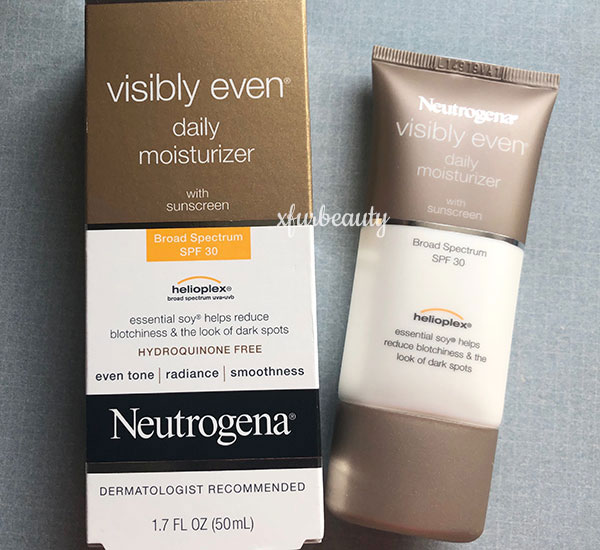 It's been 1 month and 3 weeks! Honestly, I'm not even counting anymore, lol. I haven't been using much on my face besides benzoyl peroxide, taz, and sunscreen. Now it's just benzoyl peroxide and sunscreen. I stopped using taz for most of this week. It made my skin very dry. And I don't think it was the cause of my breakouts. I started using benzoyl peroxide heavily during the week, and my breakouts subsided pretty quickly. It was like magic. I'm probably going to have to stick to benzoyl peroxide for some time. It seems to be the only acne product that works on my skin. Once I stop using it, my skin starts breaking out again. It sucks but that's reality. My routine is mainly benzoyl peroxide.
So, this week, not much happened. I've been very busy lately and just can't update as often anymore. 😢 I'm trying to, but there's just so much to do. So what did I do differently this week??
I started using Neutrogena Visibly Even Daily Moisturizer SPF 30 more consistently this week. I'm slowly running low on the product, but I've been using it indoors as my sunscreen. I love how it has somewhat brightened my skin, but it feels way too moisturizing for the day. I honestly don't know how I was able to put up with this sunscreen in the past. I used it every single day of my life! Keep in mind that Neutrogena Visibly Even Daily Moisturizer SPF 30 is discontinued. I'm just trying to use it up, so I won't waste money. I have a lot of products to use up. I haven't been able to get to them either being so busy lately.
I think that's all for this week. My skin looks OK. Benzoyl peroxide has been a lifesaver when it comes to zits. My skin looks better too using fewer products. Just an observation. I've been without an extensive skin care routine for months now, I believe. haha.
That's my update for the week. If you missed out on my previous posts, check them out here!
Restarting Tret & My First Week Experience
My Week 2 Results With Tret. Changes I've Made.
1 Month + 1 Week Using BP & Some Changes I Made This Week!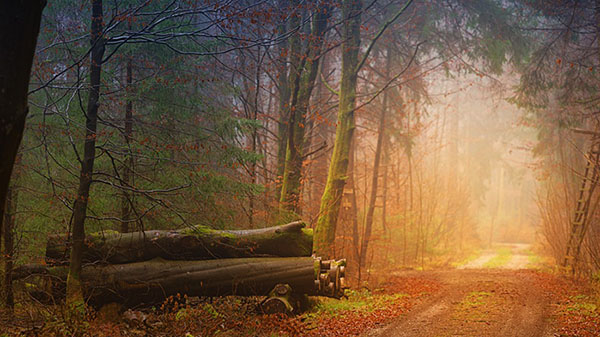 Summer is officially over. Well, it's been over for some time now. 😔 It's time to move on to another chapter of my life…
What health goals did I create this summer? Here's the link to my health goals! I'm going to go over each one and how it went! Enjoy! 🙂
#1. Drink more water, less coffee:
I started drinking more water. It was pretty simple. That's what I usually drink anyways. And yes, I stopped drinking coffee. No more dry skin and hair. Goodbye migraines. No more insomnia. Oh those sleepless nights because of *ahem* decaf coffee. Me and my coffee sensitivity. Oh well. I was never a coffee person in the first place anyways. Love the smell of it! But it's not good for my well-being. So it wasn't too difficult to kick the coffee habit, which only lasted for about a month. I gave the rest of my coffee bags away to someone who else loves coffee. ☕ I don't even miss it. 👋🏻
#2. Back to my exercise routine:
I'm on a consistent workout routine, but it's nothing crazy. I started lifting weights again too like I used to. I'm more focused on building muscle mass with some cardio. Weight loss wasn't a goal of mine this summer. It was more about getting healthy and exercise helps to relieve stress. It also helps with my mental health. I like the way it makes me feel. It went well without overdoing it.
#3. Cutting down on skin care products:
I have a mad addiction for skin care products. Finally, it's been tamed (once again). So I'm currently only using the basics — face wash, moisturizer, some eye care products, acne treatments, and sunscreen. I don't use them all at once. It's a very simple skin care routine that takes a few minutes to do in the morning and at night. I don't use any serums, essences, ampoules, gel moisturizers (did nothing for my dry, irritated skin!!). They were a waste of money and didn't do anything to solve my acne problem. Just money and hope down the drain. During this time, I was able to clear my acne too. How I achieved this goal was by adding a new acne treatment and not using a lot of products on my skin. Less products means less ingredients to clog the skin. So yay for acne-free skin (once again!)!! Finally! 🎉
#4. Eat more vegetables & healthier:
I've been skimping out on vegetables still, lol. I eat them, but I still need to eat more. I forgot that I even made this goal. I need to get back on it and get on the green smoothies. I've been eating healthier than before though, so I'm just taking baby steps to get there. Baby steps…hehe.
#5. Get enough sleep:
I've been getting enough sleep (as much as possible). Zzzzzzz…
#6. No more dairy/Eat less dairy:
I don't eat much dairy, but it hasn't been an issue when I do as of late. It doesn't seem to be messing with my skin like it used to. I had a whole jar of cheese dip, mac 'n cheese, shredded cheese, cheesy lasagna. No blemishes popped up. 🤷🏻‍♀️ We'll see what happens in the next few months…
Some of these goals, I need to work on a little more. But, I think I did a pretty decent job. I'll add more veggies into my meals tomorrow. Yay for veggies! 🫑🥕🍅🥒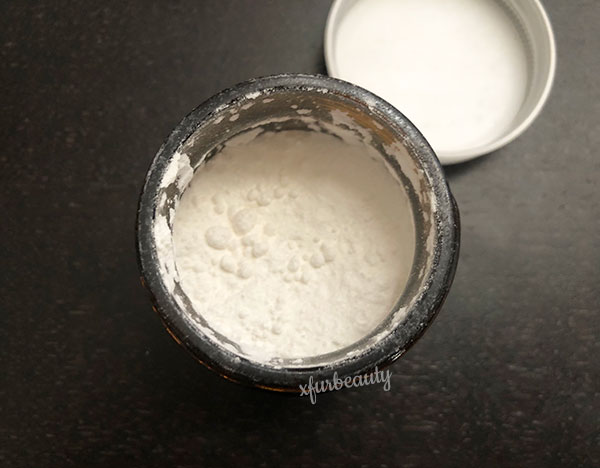 It's been 4 months & 1 week on this acne journey… 😌 This is what happened this week. 😊
I tried some products again… 😬
I tried some products again that I stopped using this week. Since my skin is more maintained now, I thought I would give a few antioxidants a try again. I picked The Ordinary Resveratrol 3% Ferulic Acid 3% and vitamin c powder. The first night of using The Ordinary Resveratrol 3% Ferulic Acid 3% and vitamin c powder (mixed together) went well. I only used 2 drops of the serum and a pinch of vitamin c powder, so it wasn't a lot of product. I mixed it in with my moisturizer. Both antioxidants mixed well with my moisturizer. The next morning, I woke up with a slightly more moisturized skin. My skin looked nice but nothing amazing. It was only one night of using it. That same morning, I tried the same method. By night, my skin felt so greasy and very dry at the same time. I noticed some parts of my face was clogged too. I noticed some blackheads, and my face looked darker/orange. Hmmm, is the serum clogging my pores and vitamin c drying my skin out and oxidizing on my face?! At first the mixture made my skin feel more moisturized. All of a sudden, my skin just dried out and looked darker/orange. So, it looks like these products didn't work out for me once again. I had a little hope that it might work out this time, but it didn't. I think I'm going to let my skin revert back to what it was and stick to what works on my skin for now. I tried. My skin didn't like any of them. 🤷🏻‍♀️
My results after 4 months & 1 Week!
I've been using benzoyl peroxide for about 2 weeks now, and my skin is soooooo clear!! 🙌🏻 This is only after 2 weeks of using benzoyl peroxide once a week! I went through a short initial breakout, but it cleared up pretty fast. I currently don't have any new blemishes. I'm not sure if there's going to be any in the next few weeks (still purging??), but benzoyl peroxide has done wonders for my skin. I would say my overall skin texture has improved too. It's clearer, cleaner, and smoother. My skin looks softer and more youthful. 😍 And all of this happened just by adding benzoyl peroxide?? Wow, I'm so happy with the results so far! I'm kicking myself for not trying it out again! Benzoyl peroxide has always been the to-go-to product for my acne. Once again, it is! Hopefully it continues to improve my complexion! Also, along with benzoyl peroxide, I'm still using tret but only once a week. It's been a so-so product for my acne. I'll just keep it in my routine and see what happens. It doesn't hurt to keep using it. It fits in my routine perfectly well. Sometimes my skin gets a little oily. Tret helps to decrease the sebum in my skin. Hey, better than nothing.
I also switched facial cleansers once again. I was using Trader Joe's Tea Tree Facial Cleanser. Trader Joe's was too harsh on my skin. My skin would dry out every time I used it. It made my skin feel really tight and itchy. It's a good facial cleanser for hot, humid weather, but it's too drying for the fall, winter weather, especially when I'm using drying actives. The cleanser I'm using now is Olay Regenerist Hyaluronic + Peptide 24 Revitalizing Facial Cleanser. It's moisturizing, soothing, and doesn't leave my skin feeling dry. It makes my skin feel and look better afterwards. I'm liking the results from this face wash. I purchased it out of the blue but turns out that it's pretty good and works very well on my skin. This facial cleanser made it a little easier to use actives in my routine since it's so gentle and moisturizing on the skin. I can't get over how gentle it is and how cleansing it is all at once. So! That brings me to my next product that I introduced this week! It's the Paula's Choice 2% BHA Liquid. I don't use this product every day. Only a few times a week. I have the product, so why not just use it. It was just sitting there in the dust. 😂
That's my 4 months + 1 week update. See everyone next week! 😊
The rest of my acne journey is right here!!
My Acne Journey: 3 Weeks Results!
My Acne Journey: 4 Weeks Results!
My Acne Journey: 6 Weeks Results…
My Acne Journey: 7 Weeks Results
My Acne Journey: 2 Months + 1 Week Results!
My Acne Journey: 2 Months + 2 Weeks!
My Acne Journey: 2 Months + 3 Weeks Results!
My Acne Journey: 3 Months + 1 Week Results
My Acne Journey: 3 Months + 2 Weeks Results
My Acne Journey: 3 Months + 3 Week Results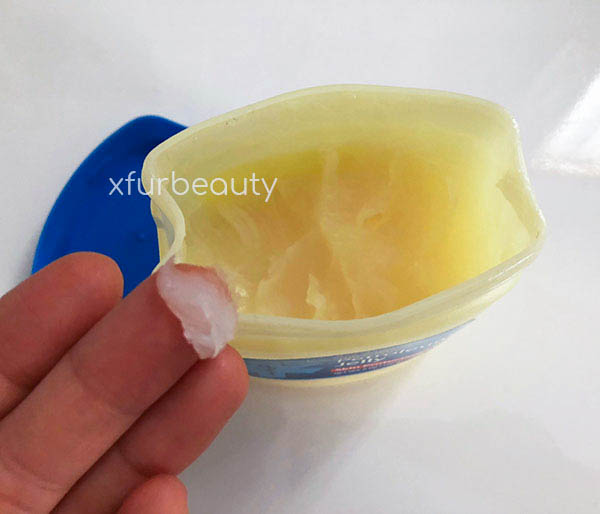 I'm 4 months into my acne journey! Here are my results! 😀😀😀😀😀
4 Months…
I stopped using salicylic acid and started using benzoyl peroxide instead. After a single night of using benzoyl peroxide, my skin looked clearer. Benzoyl peroxide helped to treat blackheads, sebaceous filaments, cysts, and all of the other acne issues I was having very quickly. Much better and more quickly compared to salicylic acid. I'm not sure if I'm going to use salicylic acid or not. Maybe later on? But right now, I'm going to stick to benzoyl peroxide. Maybe I'll add salicylic acid when my skin adjusts to benzoyl peroxide first. I don't want to be using too many products all at once. I want to see if benzoyl peroxide actually is working first. This is one of the benefits when it comes to having a minimal skin care routine. I know what's working and what's not. 👍🏻 So it was pretty exciting just seeing results the next day after using benzoyl peroxide for the first time in months (perhaps it's been over a year?). My skin peeled so much after using benzoyl peroxide and purged. I was shedding for a few days, which was pretty awesome. My skin always looks better after a peel. After all of that shedding, my skin looked clearer, softer, and smoother. My acne is more tamed. It's working so much better compared to tret too, which I'm still using on other days of the week when I'm not using benzoyl peroxide. It's working… 😌👌🏻
A Recap on Skin Care Products I Stopped Using!
For the last week or so, I've been removing a lot of skin care products from my life. It was actually more than I thought. Here's the list with some of my thoughts on each one after I stopped using them.
9 products down. 👀 Woohoo! And I'm back on my boring, simple, plain, whatever you want to call it skin care routine. Wow, my skin sure does look better. 😊 I'm glad I removed these products. It feels like a sense of relief! 😌
Here goes my Acne Journey if you missed out on them!!
My Acne Journey: 3 Weeks Results!
My Acne Journey: 4 Weeks Results!
My Acne Journey: 6 Weeks Results…
My Acne Journey: 7 Weeks Results
My Acne Journey: 2 Months + 1 Week Results!
My Acne Journey: 2 Months + 2 Weeks!
My Acne Journey: 2 Months + 3 Weeks Results!
My Acne Journey: 3 Months + 1 Week Results
My Acne Journey: 3 Months + 2 Weeks Results