Here's the last part of my elf Makeup & Skincare Haul. The last items officially arrived. 🙂 Yay! ENJOY! *sorry for the poor lighting, it was quite a gloomy day when I took these photos* :/
1. elf Matte Magic Mist & Set
Fine, clear setting spray helps control shine and keep makeup in place for beautiful looking skin
Infused with Vitamin B, E, arctium majus root to help hydrate and soothe
Lightweight formula helps improve makeup and wearability
Prevents color from running or fading
elf apparently had a second choice of makeup spray called elf Matte Magic Mist & Set. This one seems more compatible with my skin type. Let's see if there's a difference between this one or the other one — elf Makeup Mist & Set.
2. elf Mattifying Mask with French Green Clay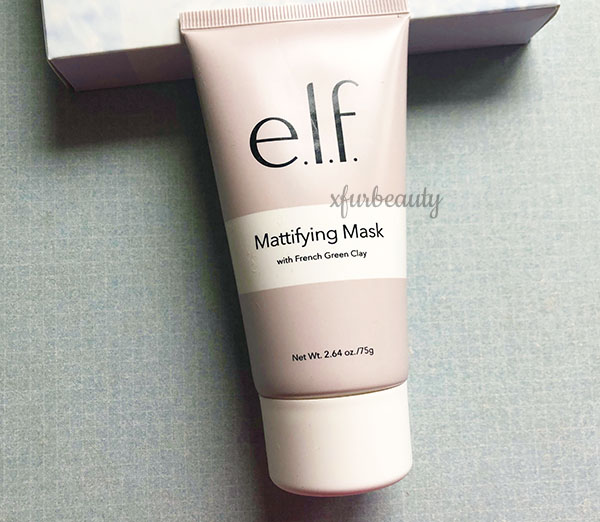 Clay facial mask deep cleanses skin to mattify and help reduce the appearance of pores
Skin appears clearer, smoother, and more matte
Enriched with French Green Clay, Tea Tree Oil, Chamomile, and Lavender to absorb excess oils and cleanse the pores without over drying
No Parabens
No Sulfates
No Phthalates
Picked up the elf Marsh-mellow Mask. I had to grab the Mattifying Mask too. 🙂 hehe.
3. elf Beauty Shield Recharging Magnetic Mask Kit
Antioxidant enriched skin protection
Lift away surface impurities
Formulated with powerful magnetic properties and key antioxidants
Carrot Seed Oil and Sunflower Seed Oil to replenish your skin and help protect against everyday environment aggressors
Magnetic tool and iron-based formula work together to visibly lift away surface impurities and minimize the appearance of pores
Skin is left feeling soft and recharged for smooth, makeup-ready canvas
The box looks fancy and pretty. I've taken a peek at reviews on this skin care product before settling on it. It looks cool. But does it work? We will see!
4. elf Charcoal Hydrogel Under Eye Masks
Plump, detox, and soothe the under-eye area
Charcoal infused hydrogel under eye masks
Nourish and brighten the skin
Infused with purified water, charcoal, seaweed extract, and licorice
Under eye masks help awaken the under eye area prior to makeup application
No Parabens
No Sulfates
No Phthalates
I've done sheet masks before, but I've never tried under eye masks. I really do think I need something like this in my life, haha! I really don't know what to expect. I'm really excited for these eye masks. I bought the Charcoal one and (go onto item number 5!) …
5. elf Hydrogel Under Eye Masks
Hydrating gel mask to help plump, moisturize, and soothe the under eye area for smooth looking skin
Awaken the under eye area
Enriched with purified water, seaweed extract, licorice to help nourish and brighten the skin
… the regular hydrogel under eye masks. Let's see how this goes. Super ecstatic!
Love, Jen