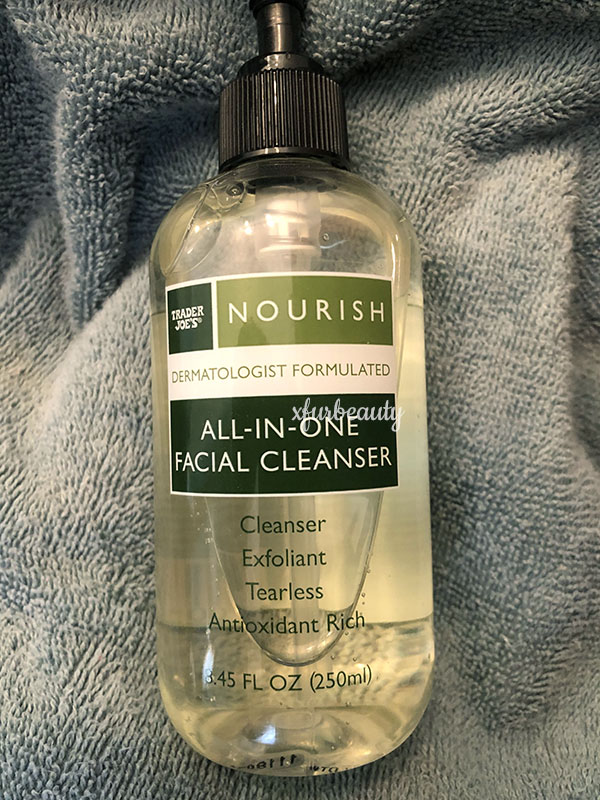 I have a new face wash!!!! 🙂 It's because the Trader Joe's Tea Tree Face Wash made my skin tingle and dried it out a bit. I needed something more gentle, especially when I'm on Tretinoin. So I picked up Trader Joe's Nourish All-in-One Facial Cleanser. More about this face wash:
All-in-One dermatologist formulated
Leaves skin feeling clean, smooth, and cared for
Gently washes away impurities
Antioxidant rich
Tearless
Exfoliant
Review:
I've been using this face wash ever since my skin became extremely dry and itchy. It's a gel cleanser. All you need is a single pump to cover the whole face. A single pump is a lot of product. It lathers up and rinses clean. It doesn't burn the eyes. Soft and gentle. Right now, this face wash feels good on my irritated, sensitive skin. I like it. But, I'll make an update in the near future. 🙂
Check out My Tretinoin Journey:
Beginning My Tretinoin Journey ?
My Tretinoin Journey: 1 Week Results!!
My Tretinoin Journey: 2 Weeks In!
My Tretinoin Journey: 3 Weeks Results