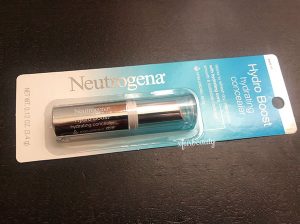 I picked up a new concealer! I've always wanted to try this concealer since it's from the Neutrogena Hydro Boost line. I love moisturizing makeup products even though I have oily skin. Makeup for oily skin just settles into dry patches and accentuates fine lines and wrinkles. My skin is already dry enough from using acne treatments. Why make it even more dry?? So this concealer contains hyaluronic acid (more hyaluronic acid in makeup and skin care products, lol), is non-greasy, oil-free, provides silky-smooth, natural-looking coverage, blends into the skin effortlessly to hide dark under eye circles, non-comedogenic, and ophthalmologist-tested. I've used it for a couple of weeks now. Here are my thoughts on it!
My experience
The color I chose was fair. It's the lightest shade they have. Neutrogena also offers Light, Light/Medium, Medium, and Deep (from the lightest to darkest shade). The color of this concealer was disappointing. It's not fair. It's much darker. It looks more like a medium shade to me. It looks orangey too. I was hoping that it wouldn't come out orange. But, from my experience with Neutrogena makeup products, it's always orange. One of the reasons why I don't use Neutrogena makeup products. I don't want to walk around with an unnatural orange-toned face. Now on to the texture and consistency of the concealer…
The concealer does feel soft when swatched on the skin. It's hydrating. Doesn't dry the skin out. The texture of the concealer felt really nice. It glides on the skin smoothly and effortlessly. It's really easy to blend the it into the skin too. Besides the horrid color of the concealer, I really liked the texture of the concealer. It feels like how I thought it would feel like on my skin. But that's just from swatching the product. When applied to the under eyes, why I purchased this concealer in the first place, I needed a moisturizing concealer that doesn't dry out my under eyes and provided smooth, long-lasting coverage, the result wasn't the same compared to just swatching it.
So when I tried using the concealer to cover my dark under eye circles or make my eye area look brighter and more lively, it was hydrating and felt smooth on my skin, but I noticed that it would clump up and settle into fine lines. It's weird. It feels hydrating. But at the same time, it makes my under eyes look worse. Since that's what I experienced from using this concealer, I eventually stopped using it to cover my dark under eye circles. I just didn't like the way it made it looked. I really wanted this concealer to work due to its moisturizing properties, and it also does provide decent coverage, but it didn't work for me. The color is just terrible, haha. If you have fair or light skin, this isn't it. I'm not sure what the richer, darker shades look like. But fair is not a fair shade.
Here's the concealer out of its packaging.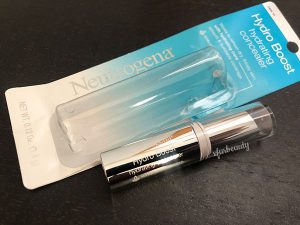 Fresh, new concealer. The white circle (in the center) is what makes this concealer moisturizing.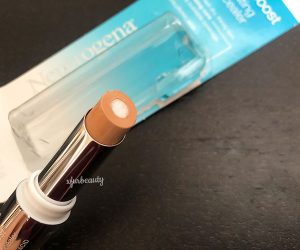 Here's a photo of the concealer after swatching…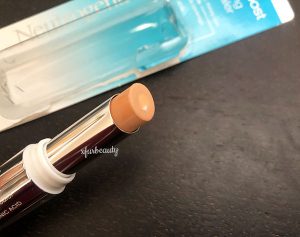 Here's a swatch of the concealer. It's much darker on my skin. I thought it could blend into my complexion, but it still had that orange tinge to it.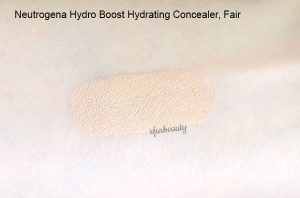 Pros & Cons
✅ Pros
Moisturizing
Affordable
Good coverage
❌ Cons
Color is not accurate. The shade fair is not truly fair. It's a medium shade that looks orange.
Looks orange when applied to the skin and even after blending it into the skin.
Accentuates fine lines and wrinkles underneath the eyes
Conclusion
This concealer is moisturizing, but it didn't work under my eyes. My under eyes ended up looking all crepey. The concealer settled into fine lines and wrinkles. The shade of the concealer didn't help much either. It was too dark on my skin, which made it look like I had a mask on. I tried blending the concealer into my skin very well. That didn't work either. The orangey color it leaves behind on the skin, lol. I think Neutrogena had something going on with this concealer. It could've been a better product. It's a nope for me.
For more reviews on Neutrogena products go here
Categories:
Tags:

Acne, Acne Skin, Concealer, Cosmetics, Hyaluronic Acid, Hydrating, Hydro Boost, Makeup, Moisturizing, Moisturizing Concealer, Neutrogena, Neutrogena Hydro Boost Hydrating Concealer, Neutrogena Makeup, Non-Comdeogenic, Oil-Free