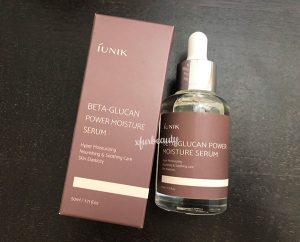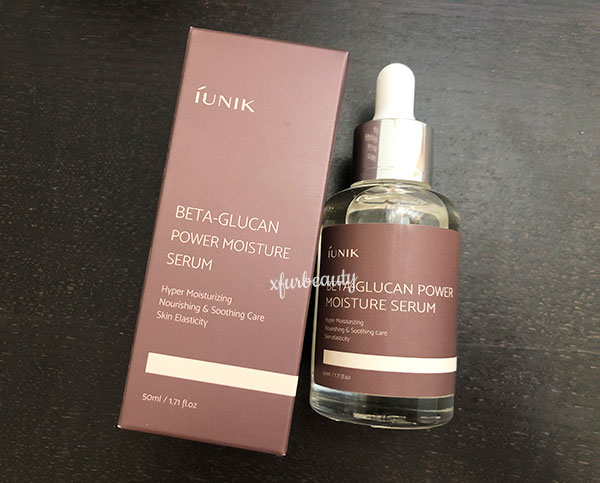 So I feel like I've been talking a lot about horse oil and horse creams. It's time to move on to another topic! Now it's BETA-GLUCAN! So I'm a huge fan of iUNIK serums. I have three other serums from this brand. They are…
iUNIK Propolis Vitamin Synergy Serum
iUNIK Black Snail Restore Serum
Don't forget to check out my posts on them! 😃
My favorites out of the three are the Propolis Vitamin Synergy Serum and Black Snail Restore Serum. They're the only ones that I use on my face. I don't use the Tea Tree Relief on my face. I won't repurchase the Tea Tree Relief when I'm done with it. But, the other two, they've been great! I use them to give my skin a little extra moisture and benefits from propolis, black snail, and other ingredients that the serum provides, such as hippophae rhamnoides fruit extract, niacinamide, centella asiatica extract, and sodium hyaluronate. Now, on to my new iUNIK serum Beta-Glucan Power Moisture Serum!
I've always wanted to try the Beta-Glucan Power Moisture Serum but haven't gotten around to it until now. This serum is supposed to be hyper moisturizing, nourishing, and soothing. It helps with skin elasticity, regeneration, and skin aging. It contains 98% beta-glucan and 2% sodium pca. A power moisture serum that provides instant moisturization to the skin and anti-stress properties. Has 20% higher moisture storing ability than hyaluronic acid without being sticky. But what is beta-glucan anyways? It's a natural polymer polysaccharide extracted from the cell wall of yeast. This serum is alcohol-free. Now let's take a look at the ingredients in this serum…
Water, butylene glycol, 1,2-hexandediol, beta glucan, sodium PCA, ethylhexylglycerin.
The ingredients in this serum is very simple and short. It's really all about that beta-glucan and sodium pca but mostly beta-glucan. hehe!
My First Impression of iUNIK Beta-Glucan Power Moisture Serum
This serum is clear. It's much thicker compared to the other iUNIK serums I have used. My first thoughts when I felt the serum was that it felt heavier and more dense. When applied to the skin, it does feel like a richer serum and a lot more moisturizing. I was impressed with how moisturizing it felt on my skin. It's more moisturizing than the Propolis Vitamin Synergy Serum and Black Snail Restore Serum. I fell in love with the Beta-Glucan Power Moisture Serum right away! No wonder why it's called Power Moisture Serum! The name of the serum is exactly spot on! So far, this serum has definitely been a good addition to my moisturizing skin care routine. It does what it's supposed to do. And that is, give the skin a ton of moisture! The serum absorbs into the skin well and feels lightweight on the skin. It doesn't leave the skin feeling sticky or heavy. No residue is left behind on the skin. Everything seems to be going well with this serum. I haven't noticed any breakouts either! Well, hopefully no clogged pores any time soon or in the future while using it. I'm crossing my fingers because I'm loving my new beta-glucan serum! I can't wait to see what else it can do for the skin, but I think it's too soon to see results with skin elasticity and anti-aging. Welp! I'll keep everyone updated on the iUNIK Beta-Glucan Power Moisture Serum! Stay tuned for my next update!
Another Update on My Moisturizers. What I'm Using Now.
Categories:
Tags:

Acne, Acne Skin, Anti-Aging, Anti-Wrinkle, Beauty, Beta-Glucan, Experience, Facial Serum, Fine Lines, iUNIK, iUNIK Beta-Glucan Power Moisture Serum, Lifestyle, Moisture Power Serum, Review, Skin Care, Skincare, Wrinkles