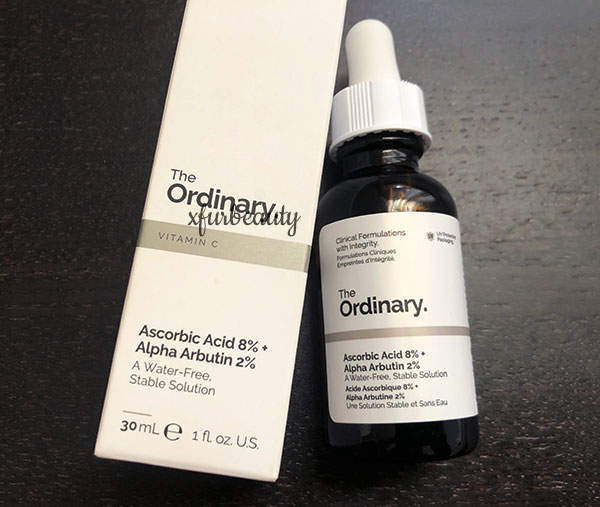 Hello!! It's been 2 months and 1 week on this journey. Slowly moving on to 3 MONTHS! Whoa! 🤯 Here are my results for this week. Enjoy! 😊
Moisturizers 💧
Last week, I mentioned that I started using a heavier moisturizer. It's the GUERISSON 9 Complex Cream. When I said I was going to take it slow, I'm taking it realllll slow. I'm only using it on my face once a week if necessary. If my skin doesn't need the moisture, I don't use it at all. I tried using it twice in a week, but my skin retaliated. It's just too rich and too moisturizing for my skin type. I love the way it makes my skin feel and how it heals my skin after being extremely dry, but my skin couldn't put up with how moisturizing it is every day. I still like this product though! It works when my skin needs to heal. It's a great product for that. It saved my skin from cracking. It also helped to remove some bumps that appeared on my forehead from dry skin. My skin was super dry from tret. That darn tret! Just kidding! 🤪 From my short experience using GUERISSON 9 Complex Cream on my face, I'm going to keep it around to moisturize my skin when my skin ever gets dry again. I might even drop Eucerin Q10 Anti-Wrinkle Face Cream. It's a nice cream, but GUERISSON 9 Complex Cream is doing a better job and having it around is pretty useful. I prefer it as an eye and neck cream compared to Eucerin too. I don't really need 2 jars of creams sitting around if I prefer one over the other. I don't feel like spending on something else when I know what works. We'll see because I've grown accustomed to it. lol.
Removing products again…
Another product that I decided to remove after adding it back in is the Benton Aloe Propolis Soothing Gel. I just don't feel like buying it anymore. I have a moisturizing cream that works better at moisturizing my skin. I haven't noticed big changes when using the Benton Aloe Propolis Soothing Gel either. It's a nice product. I know I have an on and off relationship with it because it doesn't break me out, but I still want to keep my skin care routine to a minimum with products that actually make a difference in my skin. So out it goes. Again, lol.
I really wanted to like The Ordinary Ascorbic Acid 8% Alpha Arbutin 2%. That is why I kept it around for so long. It contains ascorbic acid and alpha arbutin to help brighten the skin and fight against free radicals. But, I feel like this serum feels too oily for me. I remember quitting it before for the same reason. But since this serum is affordable and contains the active ingredients I want in a serum, I just kept using it. I only use about 1-2 drops in the morning too, so I'm not drowning myself in this serum. I think it's time for me to remove it and see how my skin behaves without it. I haven't noticed any significant results using this vitamin c serum. My skin doesn't look any brighter. My freckles are still here. Actually, my skin appears much darker. I wonder if it's the ascorbic acid oxidizing on my skin. Ascorbic acid is very unstable ingredient. Since it's not giving me the results that it has promised, it's time to say goodbye. 👋🏻
A serum that has been a staple in my routine for quite some time is the Purito Centella Green Level Buffet Serum. It took me a while to come to the idea of dropping it from my routine. It hasn't caused any issues like breakouts, irritation, or redness. It actually helps to soothe the skin and calms redness in the skin. It also delivers light hydration to the skin. But, the results from this serum isn't good enough for me to keep it around. I feel like I'm just wasting time and money on a serum that doesn't deliver amazing results in the long run. It has a few pros, but I don't think it's worth it for my skin. My skin hasn't drastically changed using it. So there goes another product from my routine. 😊 I'm really happy because less money to spend, haha.
My thoughts on my sun care products 🌞
Other than that, it's been a good week. I've been treating my skin, moisturizing when necessary, and applying (and reapplying) my SPF. The sunscreen I'm still using is La Roche-Posay Anthelios Body & Face Mineral Sunscreen Gentle Lotion SPF 50. I like that it's a mineral sunscreen (what my skin can take, doesn't sting my eyes and face), but there are some cons to this sunscreen. The white cast bothers me on and off. The first application looks fine on my skin, but as I continue to apply throughout the day, it just gets whiter and messier. It doesn't cling to the skin that well either. I can swoosh it around on my face. Compared to other mineral sunscreens I have tried, it's still pretty good. I just wanted to put my thoughts out there on this sunscreen. Also, like other mineral sunscreens, it can definitely be drying and accentuate dry skin by a ton. I just hope putting up with the negatives is going to be worth it. This sunscreen hasn't broken me out and the price isn't too bad. It's water-resistant, which is great for hot humid days in the summer.
I also started using another sunscreen, which I've used before. It's the Neutrogena Sheer Zinc Face Mineral Sunscreen SPF 50. Let's see how this sunscreen holds up to La Roche-Posay Anthelios Body & Face Mineral Sunscreen Gentle Lotion SPF 50. Stay tuned for a newly, updated review on this sunscreen coming up soon!
My results after 2 Months + 1 Week!
It's amazing. My skin is officially back to being clear! At the same time, I'm holding on tight because I don't know how long this is going to last or how my skin is going to behave. It's clear, acne-free for a moment. The next, bam! I have a bunch of zits popping out of nowhere. My skin has improved so much this week, and I don't think it's the tret. I think it's because I've eliminated so many skin care products that I didn't know could be potentially bad for my skin. Using less products means less irritation and less pore-clogging ingredients on the skin! 👍🏻 I guess my skin prefers a minimal skin care routine. I might even remove more products if I have to. Since this week went pretty well, I'm hoping for an even better week next week! Now let's move on to the next week! 😊
My Acne Journey:
My Acne Journey: 3 Weeks Results!
My Acne Journey: 4 Weeks Results!
My Acne Journey: 6 Weeks Results…
My Acne Journey: 7 Weeks Results
Categories:
Tags:

2 Months 1 Week, 2 Months 1 Week Results, Acne, Acne Journey, Acne Marks, Acne Prone Skin, Acne Skin, Anti-Aging, Beauty, Experience, Life, Lifestyle, My Acne Journey, PIH, Results, Review, Skin Care, Skin Care Routine, Skincare, Tret, Tret Journey, Tretinoin, Wrinkles
It's been 2 MONTHS on this acne journey…
This is what happened! 👇🏻👇🏻👇🏻
The plan for this week was to use tret 1-2 times only but that changed immediately as I noticed my skin could tolerate using it more often. I bumped it up to 2-3 times a week at first. Hoping to use it every other day. Next thing ya know it, I'm using it every day (almost every day, I take breaks when necessary). I didn't expect this to happen but it happened. I've experienced some irritation like dry skin and peeling skin. Peeling skin doesn't bother me much. It just means that tret is working on my skin. I really do enjoy removing the dead skin off of my face at the end of the day. 😂 After removing the dead skin, my skin feels smoother and sometimes breakouts reveal themselves (if there's any, more on this soon). I'm not fond of the breakouts, but I know it's working. My skin wasn't too dry at first until the end of the week. That's what bothered me the most. It was the type of scaly dryness. It felt kind of painful too. I knew that I needed to add a heavier moisturizer to my routine ASAP! Gel moisturizers weren't doing it. That's what I ended up doing. I couldn't take it anymore. I noticed bumps on my forehead from the dryness. My skin had a harder time healing from the peeling too.
Moisturizing my skin again 💦
So I started using GUERISSON 9 Complex Cream again. Yay! This product arrived this week! I've been waiting for it and so excited for it! I missed it so much! The creaminess of the product and texture is just so amazing. I actually purchased it again to use as an eye cream. I'm removing a bunch of eye creams that I use and decided to replace them with this cream. It's just taking forever for me to finish the eye creams that I have. There's too many of them. But one day at a time! 👌🏻 lol. The GUERISSON 9 Complex Cream works just as well as any moisturizing eye cream that I have without having to pay more for a tiny little bottle of eye cream that's more expensive. 💵 I have two rich, moisturizing facial creams. The other one is Eucerin Q10 Anti-Wrinkle Face Cream. I love the GUERISSON 9 Complex Cream so much more compared to Eucerin Q10 Anti-Wrinkle Face Cream. That's why I brought it back. 🙂
Sadly, both of these creams break me out when used too often on the face. Recently it was the Eucerin cream that I stopped using on my face. I didn't like the texture of it. It made my skin feel heavy and feels like it's clogging my pores. It felt like it just sat on my skin. I only use it as an eye cream and neck cream now. I used GUERISSON 9 Complex Cream at the beginning of this year. I stopped because it broke me out at some point. All I know is that it gave me pimples. So that was when I was using a ton of skin care products. Since my skin care routine has dialed down a lot, I'm going to give it another chance. I really, really need something that is very moisturizing to heal my skin. I'm going to go for it. With that in mind, I'll start it off slow and see how my skin takes this cream, but I'm avoiding it in the morning. I think it's too moisturizing for the AM.
After a night of using this cream, my skin felt so much better. It helped to alleviate dry skin the next morning. I still had flaky skin and some dry patches, but my skin didn't feel overwhelmingly, intensely dry anymore. I developed some bumps on my forehead too from dry skin. This cream did a wonderful job at moisturizing my skin and helped to remove dead skin much easier and effortlessly. My skin looks more glowy, dewy, and pretty afterwards. In other words, healthy-looking and not torn up, especially on a drying acne treatment! I know it's not perfect skin, but my skin doesn't look raw and dry anymore. After adding a richer, more moisturizing moisturizer back into my routine, it looks like my skin can benefit from it. It's just that it's very difficult to find a moisturizer that works well on my skin without causing breakouts in the long run. 😟 Let's see if this one works because I really do love it.
My results after 2 MONTHS!!
Last week my skin was clear. This week it took a turn due to the increase use of tret. I developed some acne in places where I'm prone to breakouts after being clear. 😭😭😭 It looks like the initial breakout or purging hasn't ended yet or I've postponed from using tret on and off. Who knows. I'm just glad to know that it's working on my skin. I've been peeling a lot more even though I'm using it every day. I tried using it every day before, and my skin just went dry without any peeling. This time, it's different. This time, there's a lot of peeling. Along with that comes with dry skin. The reason why I had to add a moisturizer that actually moisturizes and heals the skin while peeling. Mid-week results consisted of new breakouts coming out from underneath the surface. I didn't know they even existed until they popped up out of nowhere. By the end of the week, my skin is almost clear again. The pimples just appeared then disappeared quickly. Breaking out is an on and off thing right now.
For the breakouts, I tried using benzoyl peroxide to kill off the pimples, but it seems to leave red marks on my face. I ended up using an antibiotic cream instead of benzoyl peroxide on my pimples. I'll try benzoyl peroxide again some other time. I think my skin is just too dry for it right now. The red marks that it leaves behind are really annoying. Benzoyl peroxide does work though. It helps to shrink pimples quick! I always wake up the next morning with less swollen pimples when using benzoyl peroxide. Too bad it leaves noticeable red marks on my face afterwards. Overall, my skin looks pretty good after this week besides the breakouts, haha. I'm still surprised that my skin was able to take tret every day so far. I think I'm going to try my best to push it through this time. I'm seeing results and my overall complexion looks so much smoother. Let's do this! hahahah! 🙌🏻
What else this week???
*No Makeup*
I gave up on makeup for a month! I've been focusing more on protecting my skin from UV damage. I've been reapplying my sunscreen more often. It's been really effective! My skin looks softer and smoother. Not wearing makeup has helped me become more comfortable in my own skin too. While on this acne journey, my skin looks so much better without makeup. If it doesn't, I don't even care. haha. Maybe makeup just makes my skin more oily and just worse? Also, wearing makeup makes it more difficult to reapply sunscreen. And reapplying sunscreen is obviously more important considering the state of my skin. My makeup contains SPF too, but it's not as effective compared to my sunscreen lotion that I reapply often and liberally throughout the day. No wonder why I developed freckles over the years! I didn't reapply enough! But we'll see if they'll disappear or fade after sticking to this routine.
The sunscreen I'm using is La Roche-Posay Anthelios Body & Face Mineral Sunscreen Gentle Lotion SPF 50. I finished a whole bottle within 3 weeks. I used it on my face and upper body. I reapplied often and liberally. I was pretty much on it to prevent my skin from sun damage, since my skin feels a little bit thinner and more sensitive to the sun. My skin does look better after using sunscreen throughout the day. The difference in softness and texture is amazing, and this is just from reapplying sunscreen consistently. BUT! I gotta say. It gets really annoying having to reapply. I'm trying to get into the habit of reapplying. To the point that it doesn't feel exhausting. I can feel the burnout, but at the same time, my skin looks so good! 🙂🙂🙂 I might have to find other ways to reapply if I ever start wearing makeup again. Going no makeup makes me miss wearing makeup sometimes. hehe.
*New Cleanser/Makeup Remover*
I started using The Ordinary Squalane Cleanser to aid in my sunscreen/makeup removal process. Even if it's squalane-based, I haven't had any breakouts from it, but it's not left on my skin long enough to clog my pores. I always follow up with another facial cleanser afterwards to make sure my skin is clean and free with any sticky residue. I think it has helped to boost my cleansing routine but do I really need it?? No. At the moment, I'm enjoying it while it lasts. Don't forget to check out my full thoughts on The Ordinary Squalane Cleanser right here!
That's my 2 month update! Now let's move on to the THIRD MONTH!! 😊
If you missed out on my acne journey, here it is!!
My Acne Journey: 3 Weeks Results!
My Acne Journey: 4 Weeks Results!
My Acne Journey: 6 Weeks Results…
My Acne Journey: 7 Weeks Results
Categories:
Tags:

2 Months, 2 Months Results, Acne, Acne Journey, Acne Marks, Acne Prone Skin, Acne Skin, Anti-Aging, Beauty, Experience, Life, Lifestyle, My Acne Journey, PIH, Results, Review, Skin Care, Skin Care Routine, Skincare, Tret, Tret Journey, Tretinoin, Wrinkles