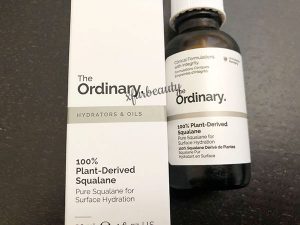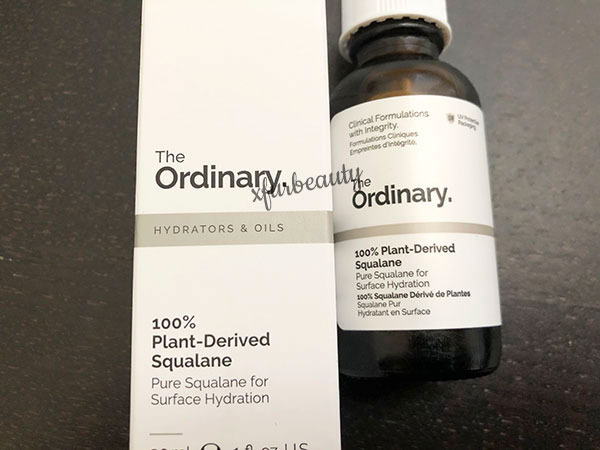 Almost all of The Ordinary skin care products I have tried failed on me. I took a chance with The Ordinary 100% Plant-Derived Squalane once again. I've probably used this squalane oil so many times trying to make it out. The purpose of this oil is to replenish lost moisture, provide barrier support, and to maintain healthy-looking skin. It is vegan and cruelty-free. There's only a single ingredient in this product. It is 100% Pure Plant-derived Squalane. I've been trying to find a lightweight moisturizer or just give my skin some hydration. I thought squalane oil could work, since it seems to work for most people. I keep hearing good things about it! Yep, trying to make it work after so many failed attempts, lol. Here are my results for the billionth time. I'm just kidding, but I've used it a bunch of times hoping it would work each time. Anyways, this is what happened to my skin this time.
My experience
This squalane oil comes out feeling oily. I know, that may sound obvious, since it's an oil but not all oils feel super oily. This one does. I take about 3 drops. Sometimes more if I feel if it's necessary. Pat it into my skin and smooth it all over my facial skin and neck. Let it absorb. Since it's an oily oil, it takes time to absorb into the skin, but it eventually does. This oil left my skin feeling moisturized. Felt really nice on the skin. I'm glad it only contains one ingredient in it unlike the other The Ordinary skin care products. Even though I loved the way it felt on my skin, I noticed closed comedones after 2 days of using it. I didn't want to believe it was the squalane oil but it was. I accepted it and stopped using it immediately. After discontinuing the oil, the breakouts stopped. So, using this oil was terrible for my skin from the beginning. I don't know why I keep trying to make it work. It just doesn't work on my skin. Maybe I'll try another squalane oil from another brand (or not, haha). The Ordinary and me don't go well together for some reason. It applies to this product too.
Pros & Cons
✅ Pros
Plant-derived squalane
Moisturizes the skin
Feels nice on the skin
Vegan
Cruelty-free
❌ Cons
Breakouts, closed comedones
Conclusion
Another The Ordinary skin care product that doesn't work on my skin. I really wanted it to work due to the skin dryness I've been dealing with from my acne treatment. But, nope, it didn't work at all. I'm officially done with it. And I'm truly done with it this time, lol. I will probably use the rest of the oil on my body like I do with other products that don't work on my face. I won't repurchase after I finish it.
If you missed out on my tret journey…
My experience with tret the first week…
After 1 Month on Tret + Skin Care Routine. Here are My Results.
Categories:
Tags:

Beauty, Face Serum, Facial Serum, Plant Derived, Plant-Derived Squalane, Review, Skin Care, Skincare, Squalane, Squalane Oil, The Ordinary, The Ordinary 100% Plant-Derived Squalane