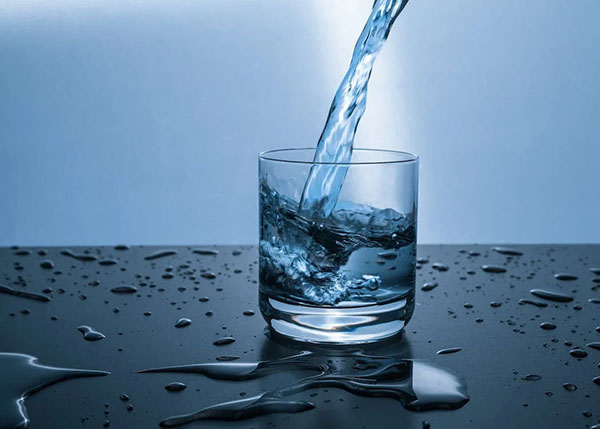 This all happened when I didn't have access to water in the morning one day. So I decided to do a no morning wash for a week. I love my facial cleanser, but I wondered what would happen if I didn't wash my face in the morning. Did it help my skin? Did my acne clear up? Read on to find out! Here's my experience…
Day 1:
The first day was random. I didn't know that this was going to happen. I didn't have water when I woke up to wash my face. I just applied sunscreen to my face. No washing. No rinsing with water. Didn't have any until 1 hour later. But, at that point, I've already applied sunscreen. I'm not going to wash my sunscreen off just to wash my face and reapply. That's just a waste of sunscreen application/product. So I went along with it and went about my day. By night, nothing too terrible happened to my skin. My skin didn't feel dry. It felt a little bit oily. I noticed some dry skin from my acne product peeling from my face. Some crusties here and there, lol. That's how the skin heals when it's naturally moisturized anyways. I'm more worried about breaking out due to the increase in skin oiliness. I have VERY oily skin. Too much oil on my skin leads to breakouts.
The first day went well. I made it through the day without having itchy skin (from excess sebum) or any breakouts. I didn't see any new blemishes. Only previous ones. They seem to be moving up to the surface of the skin much faster. I had some pimples that wouldn't budge, but now they're coming to a head. Probably trapped under dry skin, lol. My overall skin texture looked good. My skin looked more hydrated. It looked more dewy. Must be the excess oils. After this day, I was so excited to wash my face. Just to get all of the grime, dirt, oil, debris from my face from the day. I've been waiting for this ALL DAY.s I'm just kidding. But, really, it felt extremely refreshing to cleanse and feel that cleanliness where there's nothing on my skin. I wonder if I'm going to last a week of not cleansing my face in the morning. Skipping my whole morning routine besides sunscreen would be a dream come true. I would love to save some money on skin care products if I don't really need to use them twice a day. So far, I guess it's going well. Hopefully no new pimples. 😮‍💨
Day 2:
I didn't stick to not washing my face with anything today. I woke up this morning, and I felt like I needed to rinse or at least splash my face with water. That's what I did. I used only water to cleanse my face and pat dry with a towel. Another day without a facial cleanser in the morning. Here we go! My skin didn't feel or look oily. I didn't see the point of using a facial cleanser. I'm trying my best to stick to this no face wash thing. See if I could make it happen. Even though the facial cleanser I use doesn't strip my skin, it does leave my skin feeling free of everything including sebum (an oily substance, moisturizes the skin). I just stuck with this new routine to see if I could make it until the end and to prevent my skin from further irritation or dryness (if there's any).
After I washed my face with water, my skin felt nice. It felt refreshing compared to using nothing in the morning. I needed to cleanse my face to wake myself up. Also, eye crusties is a thing. I had to get rid of that stuff somehow, lol. I needed to remove them, haha. And a water rinse did a great job at removing them. So I couldn't skip my whole morning routine. I applied my eye cream, moisturizer, and sunscreen right after rinsing my face with water. My skin didn't feel dirty cleaning with just water. It felt normal and moisturized. By the end of the night, my skin was good. It felt a tad more oily than yesterday, but my skin did feel moisturized. I didn't notice new breakouts or irritation. Is this actually working out? I could save money on facial cleansers after all, haha.
Day 3:
Yesterday was the last day of not washing my face with a facial cleanser. The reason why is because I noticed a few blemishes, and my face was getting super oily. Also, I didn't like just washing my face with water. It's a weird feeling. With water, it's not removing sebum from my face, and I have a lot of that oily grease. So, using water alone to cleanse my face didn't remove much of anything. My skin didn't feel clean. It felt like I was piling more product on top of products from the night before. That's not good for my skin. I don't use an aggressive facial cleanser either. My face wash doesn't dry my skin out. It actually cleanses and moisturizes my skin. I missed having that fresh, clean skin in the morning before applying my other skin care products. Going without a facial cleanser another day was not going to happen. It has to stop, lol. It would be nice if it worked, but it doesn't matter much anyways. My skin care routine isn't extensive. And I enjoy washing my face in the morning. It helps to wake me up and to start my day. A gentle cleanser works just fine twice a day for me. When I didn't wash my face with a facial cleanser, I noticed an increase in oil in my skin as the days progressed. I only made it to 2 days, but I noticed more sebum on my face. It's pretty gross. My nose started to feel rough. There's way too much oil production going on. It needs to be removed. Back to my face wash!
That's my no face wash challenge experience. I (I mean, my skin) only lasted 2 days. 😆 It felt nice cleansing my skin in the morning once again today. 🥰 As an oily skin person, this didn't work, lol. At least I tried, haha!