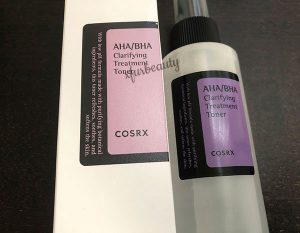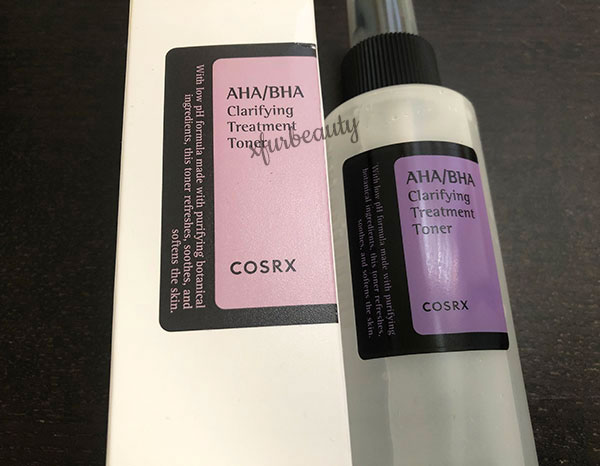 My once clear skin was sabotaged by Vanicream Daily Facial Moisturizer for Sensitive Skin. The breakouts were much worse than I thought. I noticed bumps underneath my forehead, cheeks, nose, temples, chin, jawline, wherever acne was possible. The breakouts became more prominent when I discontinued the product. It took some time for the clogged pores to emerge to the surface. If you have acne-prone skin, STAY FAR AWAY FROM VANICREAM DAILY FACIAL MOISTURIZER. I thought I could make it work as an eye cream or hand cream to use it up, but the breakouts were so horrid that I threw out that idea. I don't want this product to touch any part of my skin ever again. My skin was clear before this. I was simply just looking for a good moisturizer to maintain the healthiness of my skin. You know, add some moisture, since I don't have a legitimate moisturizer in my routine. I thought I would give this one a chance. The ingredients looked super good. Hyaluronic acid and ceramides? Sounds good! But…that took a wrong turn and ruined my complexion so quick. It took at least a month to achieve 99% flawless skin. I feel like I'm starting all over! Just in time for the holidays, right? Ugh!
Since I have some acne and acne scars to get rid of and want to accelerate the process (try to at least, lol), I thought I would use a leave-on exfoliant. I still have Cosrx AHA BHA Clarifying Treatment Toner. This is an exfoliating toner that contains glycolic acid and betaine salicylate. Looking at the ingredients, it's not an aggressive exfoliating toner. It contains betaine salicylate, which is a bha that is much more gentler compared to salicylic acid. But that's what I want right now, something that's gentle and doesn't dry out or disturb my skin. Also, it's not a highly concentrated aha/bha product. It contains 0.1% glycolic acid and 0.1% betaine salicylate. I kind of like the idea of using an aha/bha that is low percentage vs high percentage. Higher percentages of aha and bha destroyed my skin before in the past. It's better to start low instead. Perhaps (hoping to) keep it low if it's still effective. A good example (for me) is Olay Regenerist Collagen Peptide 24 Cream Cleanser. It's not known as an acne treatment cleanser, but it seems to be doing the job. 👍🏻 Not bad!
Now here are my thoughts on Cosrx AHA BHA Clarifying Treatment Toner…
This product comes in a 150 mL bottle with a spray nozzle. I'm not a huge fan of the spray nozzle. When I use this toner, I open up the bottle and dispense the product (it's a runny liquid) onto a cotton pad. That makes life so much easier. Just don't spill! So the first few days of using this toner went well. It feels very gentle and didn't burn my skin. No tingling sensation. Along with that, no peeling of any kind. It left my skin feeling clean and soft. Left my skin very hydrated and supple. It's so moisturizing. I love it! My skin felt really nice after application. It helped to remove leftover dirt and debris (if there's any) from my skin too. I saw some stuff on the cotton ball. Ick! But it's a good thing! My skin is much cleaner now.
I'm using it in the morning and at night, since it's not drying and very gentle on the skin. It's helps to prep my skin for other skin care products, which is basically an essence or sunscreen, haha. Let's say hello to Cosrx Hyaluronic Acid Hydra Power Essence once again! Yeah, it's back! It doesn't break me out and gives me a little bit of hydration. Better than nothing kind of thing. I'm happy. It doesn't clog my pores like Vanicream. Also, since I don't have a leave-on exfoliant in my routine, maybe it's time to regularly use one to help remove dead skin. It's been quite some time since I've messed with a leave-on aha or bha. But also to help unclog those pores that were clogged by Vanicream (regrets!!). *still peeved that this moisturizer ruined my skin in less than 5 days* 😡 I honestly can't believe that happened…
So I remember that this product was really gentle on the skin and didn't give me any results, lol. But that was over a year ago. My skin was in a terrible state during that time. I'm not using that many products either this time around. Since my skin is in much better shape now, I think this might work. Well, I hope so! So far, there's no skin irritation, redness, just moisturized skin that's clean after use. The only breakouts I see is from purging (pores unclogging) from Vanicream. Yay! But nay for the marks it'll leave behind. 😭 I hope Cosrx AHA BHA Clarifying Treatment Toner helps with acne scars too. We'll see in a week or two. I'm really excited about this product. Gosh, I hope it really does something good for my skin.
>>> Stay tuned for my next update! 🙂
Categories:
Tags:

Acne, Acne Prone Skin, AHA, Beauty, BHA, Blackheads, Clarifying Toner, Clogged Pores, Cosrx Clarifying Treatment Toner, Cosrx Skin Care, Glycolic Acid, Review, Salicylic Acid, Skin Care