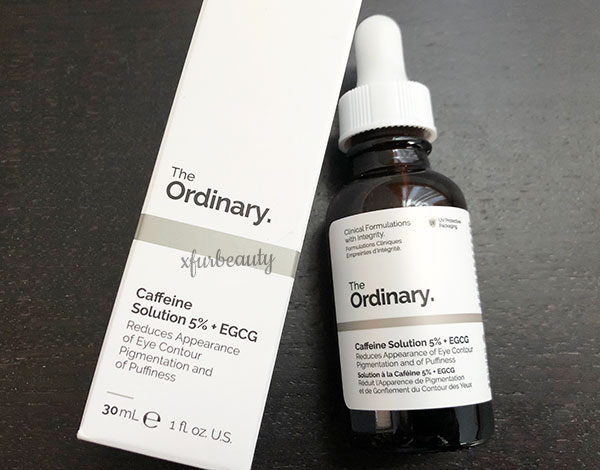 I stopped using more products. 😃 I've been using these two products since forever. I think it's time to let them go. They are The Ordinary Caffeine Solution 5% + EGCG and Cosrx Advanced Snail 96 Mucin Power Essence. Let's start off with The Ordinary!
The Ordinary Caffeine Solution 5% + EGCG:
It's been about 2 years using The Ordinary Caffeine Solution 5% + EGCG. The purpose of this product is to reduce the appearance of eye contour pigmentation and puffiness. I thought it was working at first, but I haven't noticed much of a change in my skin (under eyes) after another year of using it. All it did was dry my under eye area out. I still have dark under eye circles. I make sure to get enough sleep too, and I still have them, lol. Must be genetics, haha. Oh well. I only have puffy eyes once in a while, but this product didn't do much for puffy eyes when I had them. Just like most The Ordinary skin care products, this one didn't work for me either (2 years!!! 😮‍💨). This is the last of The Ordinary products I have in my skin care routine. I removed all of The Ordinary products I was using. I think I'm over this brand. Most of their products are too greasy, oily for my skin type. They don't sit well on my skin. My skin gets more oily and ends up with breakouts. I've been dealing with acne for so long that I wonder if The Ordinary products contributed to the clogged pores. So far, after not using any of them (along with a bunch of other skin care products), my skin has improved. With the Caffeine Solution, it was just drying even when I moisturize my eye area heavily. It tightens my under eyes and dries it out. When I stopped using it, the dryness went away. I'm going to stick to moisturizing products only for the eyes from now on. I'm over this product. It didn't work for me.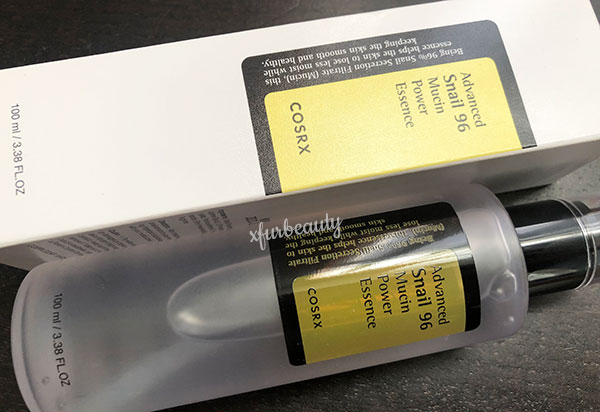 Cosrx Advanced Snail 96 Mucin Power Essence:
I stopped using Cosrx Advanced Snail 96 Mucin Power Essence since I wanted a simple, basic skin care routine instead. All products that didn't serve a purpose in my routine had to go. This was one of them. With the Snail Essence, it didn't really hydrate my skin by much. I tried using it alone without any other skin care products, and my skin felt extremely dry. My skin started to crack. I couldn't even smile, lol. The dryness started to hurt my face. So the essence doesn't do well as a stand alone skin hydrator. It works better in combination with other moisturizing products. So did it do anything at all for my skin? lol. Well, I didn't see improvements in my skin texture and hydration levels while using it. I've gone through several bottles too. I just didn't see the purpose of this product anymore. It feels like I'm just wasting my money hoping that it'll do something for my skin since it's a snail product. Nothing's happening and it seems like a waste of time and money. Also, another aspect of the product that I didn't like was the packaging. This applies to other Cosrx skin care products as well, such as Cosrx Galactomyces 95 Tone Balancing Essence, Cosrx Oil-Free Ultra-Moisturizing Lotion (with Birch Sap), and Cosrx Hyaluronic Acid Hydra Power Essence. They all come in the same type of packaging/bottle. It's a plastic bottle with a pump. Once you reach the bottom of the bottle, it's difficult to get the rest out. They should really change the packaging of these products. It's extremely annoying. I feel like they did this on purpose. 😂 So that's another reason why I'm going to stop purchasing products that come in lousy packaging like this. They're also very clunky to carry around and to travel with. It's just not for me, I guess.
More products that I stopped using…
The Ordinary Matrixyl 10% + HA
Purito Centella Green Level Buffet Serum
The Ordinary Resveratrol 3% Ferulic Acid 3%
Categories:
Tags:

Acne, Acne Skin, Anti-Aging, Beauty, Caffeine, Caffeine Eye Serum, Cosrx, Cosrx Advanced Snail 96 Mucin Power Essence, Cosrx Skin Care, EGCG, Essence, Experience, Eye Care, Hydration, Lifestyle, Moisturizer, Moisturizing, Review, Skin Care, Skin Care Products, Skin Care Routine, Skincare, Snail Essence, Snail Mucin, The Ordinary, The Ordinary Caffeine Solution 5% + EGCG, Update, Wrinkles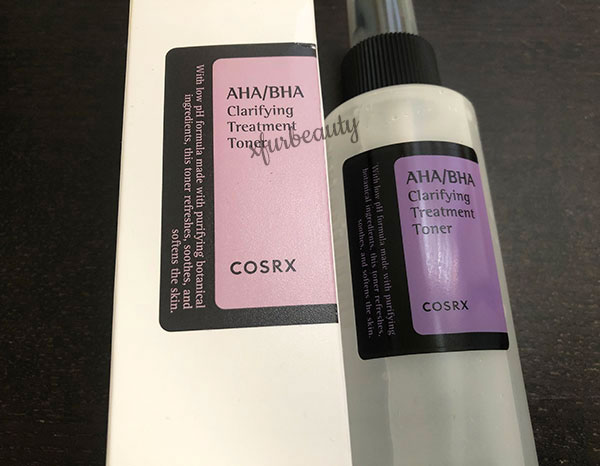 So I've been pondering about eliminating skin care products from my routine and life. At first, I thought I would just use them up on my face and stop it at that. But, I decided to stop using it on my face here and now. I was deep cleaning my pores (yuck!) and noticed how congested my skin was. I immediately thought of the vast amount of skin care products I use on my face daily. I questioned if I needed to use these products any longer if I haven't seen much results from them. What's the point of using them? What's the point of buying them? I mean, they haven't done much for my skin. What am I thinking? lol. Also, I don't have the time to apply that many products on my face anymore. If I did, I wouldn't want to anymore. I think I'm going to simplify my routine and just make my life so much easier.
Here are the products! 👇🏻👇🏻👇🏻
Benton Aloe Propolis Soothing Gel
This is a lightweight moisturizing aloe and propolis gel. I used it for its lightweight moisture and how it didn't clog my pores. Overall, it did a terrible job at keeping my skin hydrated. Sometimes the gel would burn my face when it felt more sensitive than usual. I feel like I'm just using it because it's a lightweight gel. I haven't been amazed by the results, so I decided to drop it from my routine.
Cosrx AHA BHA Clarifying Treatment Toner
This is probably the worst aha and bha product I have used. The amount of aha and bha is so little that it does absolutely nothing for my skin. I thought it helped to minimize the oil in my skin at some points while using it, but it just didn't deliver in the end. It's a clarifying treatment toner, so it's not your typical aha or bha product. I think it's a waste of time using it. At least for me. I'm done with it. Finally, haha. Out it goes!
Purito Galacto Niacin 97 Power Essence
This is actually a good galactomyces and niacin product. It helped to brighten my skin and helped to diminish the oilies from my skin while making my skin appear more glowy. But! I have other galactomyces and niacin products I love way more. I can't wait to finish this product. It's not something I will purchase again any time soon. Good product but I prefer my other galactomyces and niacin products that I have way much more.
iUNIK Black Snail Restore Serum
What can I say about this snail serum? It's moisturizing, sticky, and contains snail. It doesn't brighten or lift the skin, but it does nourish and leaves the skin feeling moisturized. Honestly, I think it's too sticky and heavy for my skin type. Also, I haven't noticed much of a change in wrinkles. Yes, it claims to help with wrinkles. It's really just a moisturizing serum. Nothing more.
iUNIK Propolis Vitamin Synergy Serum
Another serum from iUNIK. The only difference between the texture of the propolis and black snail is that the propolis isn't as sticky. The results are basically similar. It moisturizes and nourishes. As for brightening and wrinkles, nope, nothing. Don't expect it to brighten your skin. It's just another moisturizing serum. I kept using it hoping it'll improve some acne marks and help with wrinkles, but I haven't seen any changes in my skin/acne marks using it. I think it's time to move on from it.
Cosrx Galactomyces 95 Tone Balancing Essence
This is a really good moisturizing galactomyces essence. It's lightweight and leaves the skin feeling hydrated and moisturized. I didn't break out from it either. But, since I have another galactomyces product that I prefer much more, I decided to stop using this one. I don't see the purpose of using more than one galactomyces products at one time or in my routine. So, I'm not purchasing it any time soon again.
Cosrx Advanced Snail 92 All in One Cream
I stopped using this snail cream on my face a long time ago. I only use it on my neck and body. I really can't tell if it's doing anything but moisturize, which almost every moisturizer does. It hasn't helped much with any of my skin conditions, such as fine lines, wrinkles, and overall skin texture. It feels like any other moisturizer, except it's more sticky due to the snail ingredient.
iUNIK Beta-Glucan Power Moisture Serum
Here's another serum from iUNIK. It's more moisturizing compared to the snail and propolis serum. That's all it really is — a moisturizing serum. I haven't noticed much when it comes to skin elasticity as it claims on the bottle. I think this serum is way too heavy for my skin anyways. It'll work better on someone with dry skin. All I know is that it's too much for my skin. So I guess that's another iUNIK serum down.
Gold Bond Ultimate Neck & Chest Firming Body Treatment Cream
I haven't done an update on this neck and chest firming cream. Sorry, I've been busy. Here's a short review on it! So this cream feels very nice on the skin. It's a rich, dense cream that leaves the skin feeling pampered and very moisturized. I used it on my neck and chest for months, but I haven't noticed much in a decrease in any lines or crepey skin. It just felt like a thick, rich moisturizer for the neck and chest. I didn't think my skin felt firmer with or without the cream. I used it twice a day, by the way. I think it's pretty overpriced for the amount of product. It feels so similar to Gold Bond Ultimate Crepe Corrector Age Defense, which comes in a larger tube. Honestly, I would just go for the larger tube instead. I'm not going to buy the neck and chest firming cream again. It's just a moisturizer. Lol.
Stay tuned for more! Also, a new update on my moisturizing skin care products! 🧴
Wow, that is a lot of skin care products!! 😹
Categories:

Acne, Anti-Aging, Beauty, Moisturizer, Serum, Skin Brightener, Skin Care
Tags:

Acne, Acne Skin, AHA, Aloe, Anti-Aging, Anti-Wrinkle, Balancing Essence, Beauty, Benton, Beta Glucan, BHA, Black Snail, Chest Cream, Clarifying Toner, Cosrx, Cosrx Skin Care, Firming Cream, Galactomyces, Gold Bond, Hydrating, iUNIK, Moisture, Moisturizing, Neck Cream, Propolis, Purito, Purito Serum, Restore Serum, Review, Skin Care, Skin Care Routine, Skin Firming Cream, Skincare, Snail Cream, Soothing Gel, Vitamin Synergy Serum, Wrinkles