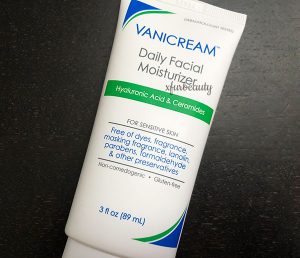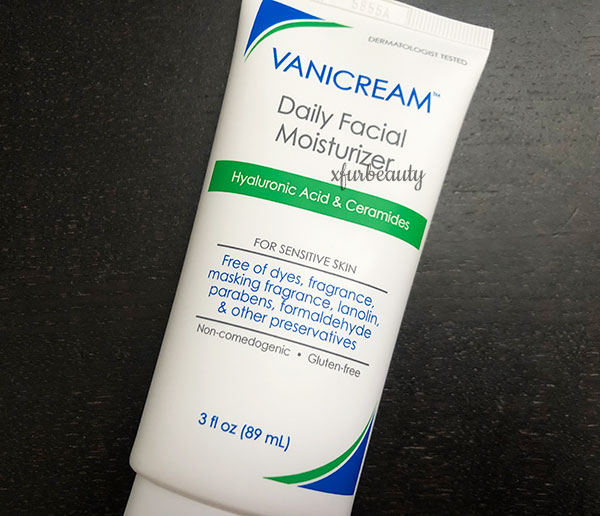 Here's my update on Vanicream Daily Facial Moisturizer for Sensitive Skin! I know my previous review on Vanicream wasn't too long ago, but…
The first two days of using this moisturizer was amazing. My skin felt and looked so healthy and moisturized. It was glowing. I was so excited that my moisture barrier was healthy. There were no flakes, itchy skin, and no redness to my skin after using this moisturizer. My skin healed from dryness. My skin looked so much better. It was absolutely perfect! I thought I had found the moisturizer of my dreams for my skin. It contains ingredients that I love too, which are ceramides and hyaluronic acid. I was a bit iffy about the squalane and fatty alcohols, but I continued to use the moisturizer anyways.
The following day, my skin felt wonderful. My skin looked and felt softer and more supple than before. My skin felt so moisturized that I was in love. I was hoping that it would work out in the end, so I could make this moisturizer permanent in my routine. Unfortunately, it didn't work out the way I wanted it to. I woke up the next day with noticeable blackheads out of the blue. At first, I didn't want to believe it was the moisturizer causing the clogged pores, so I pushed that idea to the side. By night, I noticed more blackheads after a few hours of having the moisturizer on my freshly cleansed face.
Sadly, it's true. This moisturizer clogged my pores. It caused a bunch of blackheads and a few other inflamed acne that popped up randomly. My skin started to act up so quick that I stopped using it immediately. I love the texture, some of the ingredients (haha), and how it repaired my moisture barrier, but there's no way I can continue to use it when it destroyed my skin in less than five days. *sigh* And this moisturizer was made for sensitive skin. Maybe some people like me just aren't meant to moisturize like the rest. This moisturizer does make a lovely eye cream though. I guess I can use whatever I have left for that so it won't go to waste. Or use it as a hand cream.
So I think my skin reacted to the squalane in this product. Could be another ingredient(s) too. The acne looked very similar to when I was using squalane oil. The reason why I was afraid of trying this moisturizer out in the first place. This moisturizer does feel slightly occlusive on the skin without feeling greasy or heavy. It could've been a good moisturizer if it didn't have squalane in it. If you have acne-prone skin, do a patch test first or examine your skin carefully when using. I'm glad I caught it before my skin went nuts even more. Well, that's all there is to it. Another moisturizer down, what next? I'll probably lay off heavier moisturizers for now. I'm too traumatized by this experience. Now back to my lightweight moisturizers that fail to moisturize my skin but does at least something, lol.
For more reviews on moisturizers go here
Categories:
Tags:

Beauty, Ceramides, Daily Facial Moisturizer, Dye Free, Experience, Fragrance Free, Gluten Free, Hyaluronic Acid, Lanolin Free, Moisturizer, Non Comdeogenic, Paraben Free, Preservative Free, Review, Sensitive Skin, Skin Care, Skincare, Thoughts, Update, Vanicream, Vanicream Daily Facial Moisturizer