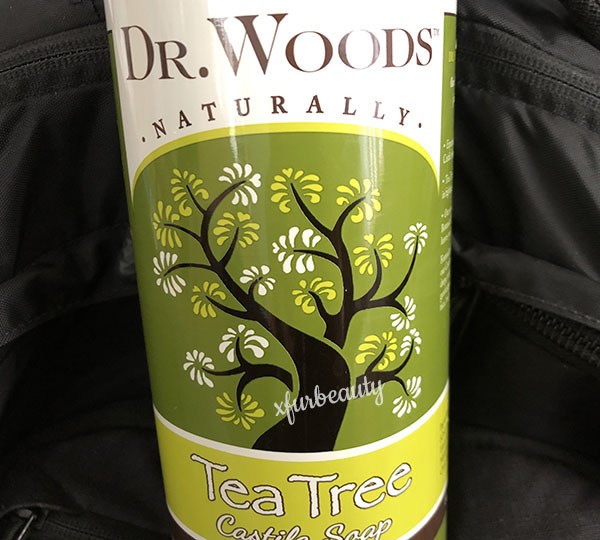 I've officially switched facial cleansers for a while now. I don't even remember when I last started a new face wash but I did. I'm using a facial cleanser that is very similar to my previous HG (no longer HG) cleanser, which was Trader Joe's Tea Tree Face Wash. The cleanser I use now is called Dr. Woods Tea Tree Castile Soap. This facial cleanser is a very minimal face wash. The ingredient list is very short and gets straight to the point. Here are the ingredients:
Purified Water (Aqua), Saponified Coconut, Hemp and Olive Oils (with retained Glycerin), Tocopherol (Vitamin E), Tea Tree Essential Oil, Sea Salt, Citric Acid, Rosemary (Rosemarinus Officinalis) Extract.
The ingredients are minimal and short, and it looks pretty natural too. It's another facial cleanser with Tea Tree. I truly do love skin care products with tea tree. 🙂
This face wash has been working very well for me. It cleanses the skin, doesn't break me out, and leaves my skin feeling really nice afterwards. It doesn't leave a sticky residue behind. Trader Joe's Tea Tree Face Wash seemed to leave a layer of product behind on my skin. It didn't break me out though. But, that's something I noticed with my new face wash vs Trader Joe's. I like the new face wash a lot more so far.
The funny thing is, I purchased this cleanser/soap product just for my body. And I purchased it when it was on sale. I thought I would just give it a shot, since I was searching for a body wash anyways, but I ended up using it as a face wash and a body wash. Fortunately for me, it works much better than I expected on my facial skin. I haven't had any issues with it. I'm pretty amazed because I've been trying to find a new face wash for quite some time. Like, how come I didn't stumble upon a product like this before? It comes in a 32 fl. oz. bottle. It's not the most portable product for travel but that can be taken care of by dispensing it in a travel-size bottle. But for the amount of product and price, it's a good deal. I can use it on my face and also my body if I wanted to. I think I'm all set when it comes to facial cleansers for the rest of the summer or the whole year. Haha. I think this large bottle is going to last forever. I mean, much longer than a small, overpriced bottle of facial cleanser that is. Everything has been going well so far. It must've been over a month using it now. No problems with it yet! I love it! 😃
Here's my old face wash Trader Joe's Tea Tree Face Wash!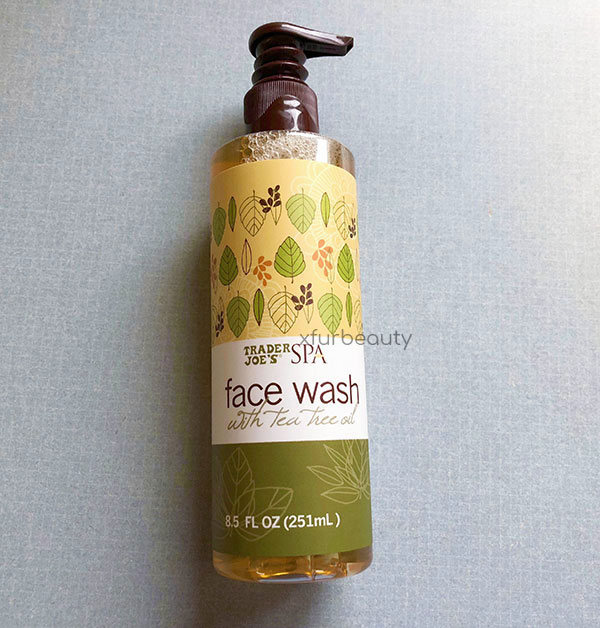 What face wash are you using? Any favorites? Share in the comments section! 🙂
Categories:
Tags:

Acne, Acne Care, Acne Prone Skin, Acne Skin, Beauty, Blackheads, Castile Soap, Dr. Woods, Dr. Woods Tea Tree Castile Soap, Face Wash, Facial Cleanser, Life, Lifestyle, Oily Skin, Tea Tree, Tea Tree Face Wash, Tea Tree Soap