Feb. 12, 2020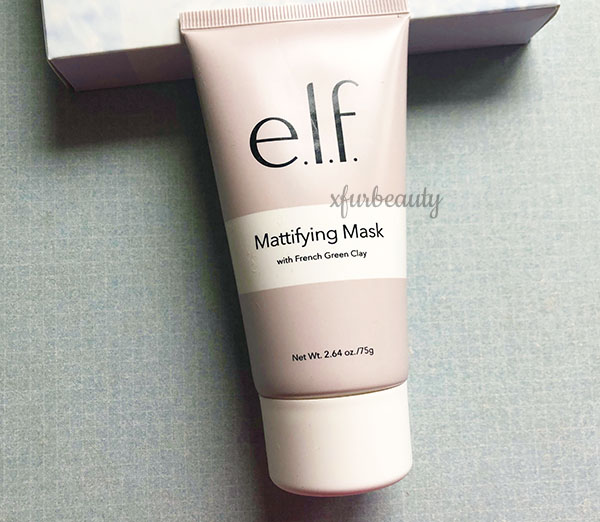 I did a couple of reviews on the elf Mattifying Mask with French Green Clay. I decided to use this face mask (to use it all up). I haven't touched it in a while. This was my experience with it.
I've been using this face mask out of convenience. I don't have to mix it like my Aztec Secret Indian Healing Clay. That was a really bad idea. I didn't think this face mask would break me out, but it did. I started to noticing clogged pores in the most random places. I even developed pustules. So, this mask is a no-go if you have acne-prone skin. I'm so disappointed. My skin was clear. But, at least I know what caused my skin to break out. I hope recovery is going to be fast and quick. Out this face mask goes!
😡
More on facial masks:
Facial Masks in My Skin Care Routine
Review: elf Marsh-Mellow Soothing Mask
Does Bliss Mighty Marshmallow Bright & Radiant Whipped Mask Work??
Categories:
Tags:

Acne Prone Skin, Acne Skin, Acne Skin Care, Clay Mask, Cruelty Free, elf Facial Mask, elf Mask, elf Mattifying Mask, elf Mattifying Mask with French Green Clay, elf Skin Care, French Green Clay, Life, Oily Skin, Oily Skin Care Products, Review, Skin Care, Skin Care Products, Skin Care Reviews, Skin Care Routine, Update, Vegan Skin Care, Vegan Skin Care Products, xfurbeauty, xfurbeauty blog
Sep. 7, 2019
Leave a comment
Hello. 🙂 I've used elf Marsh-Mellow Soothing Mask four times already. Here's my review/impression of the facial mask.
What is the purpose of this facial mask? On the box, it says that it's a soothing clay mask that calms the skin with a nourishing layer of rich, opaque clay-gel hybrid formula. It's also infused with coconut water, kaolin clay, and shea butter. I love shea butter. Awesome! It leaves the skin feeling supple, soft, and soothed. Does it?
Yes, it's a clay mask that calms the skin.
Yes, the mask does feel rich and thick.
Yes, it removed excess oils.
Yes, it did leave my skin feeling moisturized.
Yes, it soothed the skin.
So the mask is inbetween a clay mask and a moisturizing mask. It sucks the oils out of the pores, but it doesn't leave the skin feeling extremely dry. It didn't irritate my skin or break my skin out. That sounds perfect! Well, there is one thing about this face mask that bothered me, which is the fragrance/perfume. It annoyed me quite a bit. I wish the face mask was fragrance-free. If you're sensitive to fragrance, don't buy this. I don't think I would buy it again after I finish the whole jar. It was nice to try it out, but I won't be incorporating it in my skin care routine long term.
Love, Jen
Categories:
Tags:

Acne Prone Skin, Acne Skin, Clay Mask, Cruelty Free, Cruelty Free Lifestyle, elf Cosmetics, elf Marshmellow Soothing Mask, elf Mask, Face Mask, Facial Mask, Kaolin Clay, Lifestyle, Moisturizing, Natural Skin Care, Nourishing, Oily Skin, Review, Reviews, Shea Butter, Skin Care Products, Skin Care Review, Skin Care Routine, Skincare, Vegan, Vegan Skin Care, xfurbeauty, xfurbeauty blog