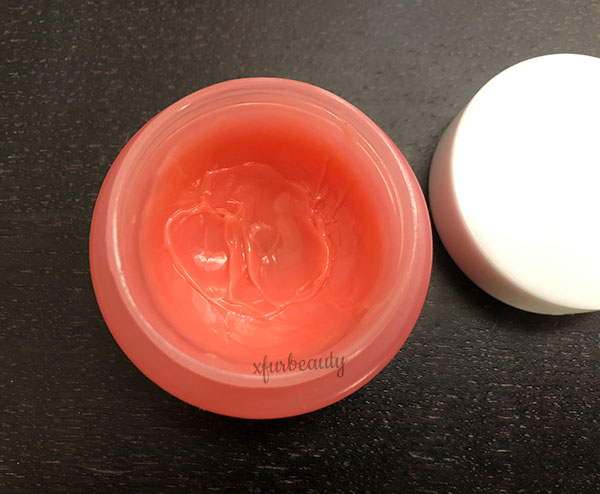 I finally finished a whole jar of Carenel Lip Night Mask. Looks like I finished it in a year and a half. Whoa! But anyways here are my thoughts on this lip night mask once more. If you missed out on my previous review on it, don't forget to click that link above!
My experience with this lip mask has been positive. It does what it's supposed to do and that is to moisturize the lips overnight for soft, plump lips the next morning! That's what it exactly did! It's not your basic lip balm that provides subtle or lightweight moisture. It deeply moisturizes and drenches the lips overnight until the next morning. The product does claim to exfoliate the lips. Um, no, it doesn't. But that's OK. It's just a very moisturizing lip night mask and it works for that purpose. I purchased it to keep my lips hydrated anyways. The lip mask has a berry smell to it. I'm pretty neutral about the fragrance of the product. Maybe I'm just used to it. The smell of the product doesn't bother me at all. The product itself feels a bit sticky and tacky, but that wasn't a huge problem. The texture of the product made it easier to apply the lip mask at night over my lips without melting off of my lips. The stickiness helped to keep the mask on my lips without making a mess.
The lip mask comes with a tiny spoon. I used it for a little bit but threw it out later on. I don't remember when, but I didn't need it anymore. It was more of a hassle to use the little spoon with the mask compared to just using my fingers to scoop out the product. I washed my hands before dipping my fingers into the jar, by the way. Each time I used the product too. So the product is soft and intact. It's really easy to use. I enjoyed my time using it. Also, it's very affordable. Mine lasted pretty long. As mentioned before, about a year and a half. I just opened a fresh new jar of the lip night mask. Honestly, I like it. 💞 FYI, I used the lip mask every night. I mean, why not?? I like to keep my lips soft, smooth, and moisturized. And my lips look way better the next morning, especially when applying lipsticks, lip colors. They just look smoother on my lips. I'm glad I was dedicated to using this product, lol. There were times I didn't use the lip mask alone. After applying the mask over my lips, I followed up with another product. That product is the CeraVe Healing Ointment. I tend to slather my lips with a product or two for softer and smoother lips in the morning. I had a few containers of the CeraVe Healing Ointment and needed to use them up. The combination of the mask and ointment did a wonderful job at healing my lips and sealing in moisture overnight. It also helped with the removal of dead skin cells. I could easily exfoliate my lips at ease with little effort.
Overall, I think I would purchase this product again in the future or try something new. I'm not entirely committed to it, to be honest, haha. 😂 It's a nice product. It works. Maybe I'm just searching for more. lol. I have another jar to finish anyways. I'm not going to purchase anything else any time soon. Well! I hope this review was helpful. 💋
Categories:
Tags:

Beauty, Carenel Lip Night Mask, CeraVe, CeraVe Healing Ointment, Experience, Healing Ointment, Lip Care, Lip Care Products, Lip Mask, Lip Products, Moisturizer, Moisturizing, Review, Skin Care, Skin Care Routine, Thoughts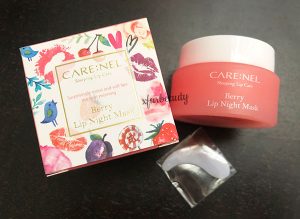 I've always wanted to try a lip mask, so I picked up Carenel Lip Night Mask. My lips get kind of crusty and chapped from time to time (lol), so it's good to keep them moisturized and healthy. I've read so many good reviews on this product that I decided to give it a try! The purpose of this lip mask is to exfoliate and moisturize the lips overnight for soft, plump kissable lips! It's infused with strawberry, macadamia, olive oil, and raspberry extracts. Sounds good! Here are my thoughts on this lip mask after…nearly a year using it. I know! I've had it for that long! I'm still on my first jar! It seems to last forever! haha! Here we go! 😁
My experience
This lip night mask comes in a jar with a tiny spoon. The product is soft and intact. It's not like other lip balms where it melts and gets everywhere. I did notice that the mask smells really good. It smells exactly like what it says it's supposed to smell like….berries! It smells so good and doesn't have an awful taste to it. It's not like I eat it intentionally. It's on my lips, so there's a possible chance it gets in my mouth. lol. Also, the mask is sticky when applied to the lips, but that sticky texture that it has helps the product stay in place instead of running off of the lips. It does a very good job at moisturizing the lips and smoothing out fine lines. Exfoliating? Not so much. It doesn't have exfoliating properties. But it helps to soften the lips before exfoliating the lips with a lip scrub. 👈🏻 I use this one. 🙂 I noticed results after the first night of using this lip mask! It works way better than any other lip balm I have used. Works better than Vaseline (petroleum jelly). And Vaseline melts from the lips and gets on my skin around my mouth area. Yuck! This lip mask is absolutely working for me. I just have to remember to slap some on before I go to sleep. So far, the results…love it!
Here's my jar of lip mask or lip moisturizer. It's a nice berry color and smells like berries. I still have a ton left. I wonder how long it's going to last. Hmmm!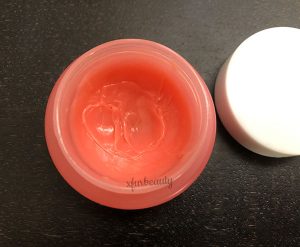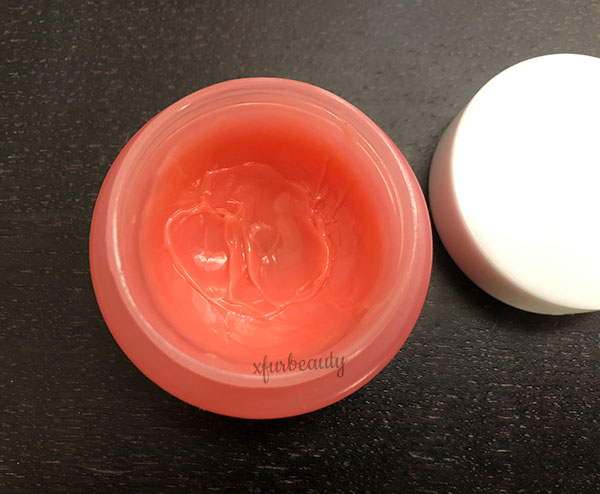 Pros & Cons
✅ Pros
Moisturizing
Leaves the lips moisturized in the morning
Helps with chapped lips
Softens and smooths out the lips
Smells good
Lasts forever! I've had it for a year!
❌ Cons
Feels sticky
Jar packaging
Conclusion
I've been using this lip mask every night. I just apply a nice layer of the product onto my lips and leave it on overnight. My lips are soft and can be easily exfoliated with a lip scrub or facial brush the next morning. This lip mask works to moisturize dry, chapped lips. Awesome lip mask! Would recommend!
Categories:
Tags:

Beauty, Carenel Lip Night Mask, Experience, Lip Care, Lip Care Products, Lip Mask, Lip Products, Moisturizer, Moisturizing, Review, Thoughts