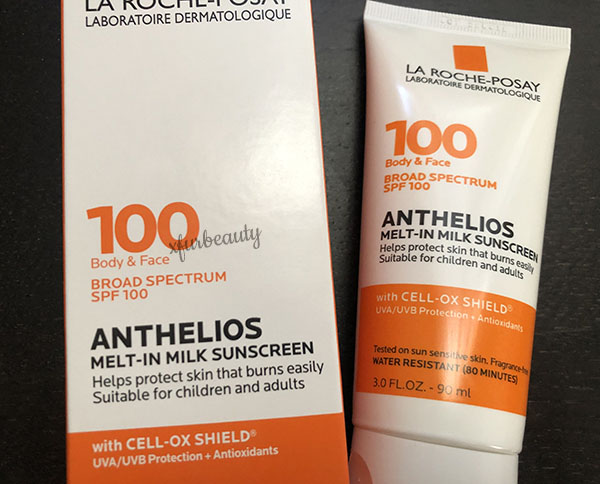 Here's my update for the week. I have a little bit of 'free time' to talk about my experience before it gets busy again. Here we go! Here's my 2 MONTHS EXPERIENCE! 🙂
It's been 2 months trying to figure out what works for my skin. I stopped using taz. It didn't do much for my acne. Maybe I'll return to using it sometime in the future. For now, I'm just using benzoyl peroxide. This week, I tried using it in the morning and night. My skin wasn't that dry from using it twice a day. Just a little bit. It wasn't too bad. I've only been applying a thin layer of product over my skin and letting it dry. It dries very quick since it's a thin layer of product. It seems to work well under my morning SPF too. It works pretty well because using sunscreen alone makes my skin appear and feel so oily and greasy. I'm still using La Roche-Posay Anthelios Melt-in Milk Face & Body Sunscreen Lotion SPF 100 for outdoors and Neutrogena Visibly Even Daily Moisturizer SPF 30 indoors (until I finish it). The benzoyl peroxide helps to keep my oily skin under control during the day. But, I plan to use benzoyl peroxide twice a day on and off. Only when I feel like it, haha.
My results from using benzoyl peroxide this week has been really good. My acne has definitely lessened. My skin is finally clearing up. FINALLY. Benzoyl peroxide seems to be the answer. I'm thinking about switching my face wash to something that contains benzoyl peroxide too. Just try it out again and see if it works better this time. So I stopped using benzoyl peroxide once at night this week. My skin started to freak out and developed pimples. I guess I can't go a day without using benzoyl peroxide just yet. I skipped an application because I was dead tired, lol. But, now I'm back. I'm trying my best to keep applying it regularly. It seems to help cut down the oil, and my skin looks better when I use it. If this is what keeps my skin clear, this is what I'm going to use.
Don't forget to check out my previous posts!
Restarting Tret & My First Week Experience
My Week 2 Results With Tret. Changes I've Made.
1 Month + 1 Week Using BP & Some Changes I Made This Week!
Categories:
Tags:

2 Months Results, Acne, Acne Skin, Anti-Aging, Beauty, Experience, La Roche Posay, La Roche-Posay Anthelios Melt-in Milk Face & Body Sunscreen Lotion SPF 100, Lifestyle, Neutrogena, Neutrogena Visibly Even Daily Moisturizer SPF 30, Review, Skin Care, Skin Care Routine, Skincare, SPF, SPF 100, SPF 30, Sunblock, Sunscreen, Wrinkles