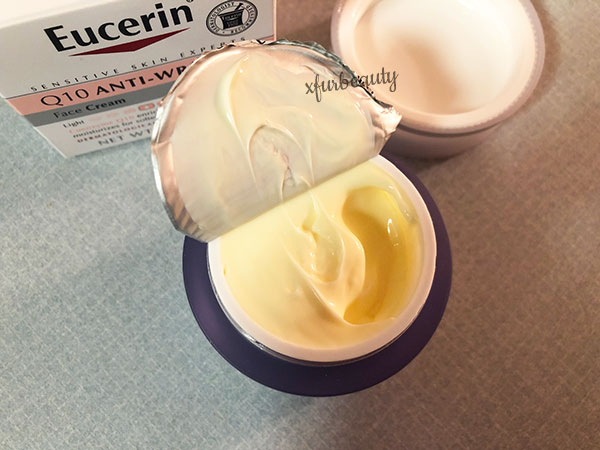 Welcome to my 2 Months + 2 Weeks Results! 😀
Keeping a simple skin care routine?
I started off this week with a clean slate. I stopped using all of my skin care products besides my facial cleanser, a few moisturizing products, and my sunscreen. That sounds all nice and dandy, right? Well, it didn't go too well, lol. After a few days on this very, very, very simple and minimalistic skin care routine, I noticed blackheads and a bunch of clogged pores that popped up out of nowhere. I even developed a few cysts on my chin. I haven't had cystic acne in ages. I was pretty upset about it. 😡 That's when I jumped right back into my more lengthy skin care routine. Only a few days in, those breakouts subsided quickly besides the couple of cysts on my chin. That took a little but longer to get rid of. After trying to decrease my use of products, it looks like I can't do a routine that only consists of a few products. My skin goes crazy and produces a ton of oil. So the skin care products I've been using have been helping to fight against acne and preventing them in the first place! During this time, I also stopped using my vitamin c serum because I thought it was doing nothing. Without my vitamin c serum, my skin looked more uneven and dull. Acne marks appeared darker too. Once I started using vitamin c again, I noticed a more even and brighter complexion within a few days. I'm never going to give up these skin care products again, lol. Lesson learned, haha!
What I'm doing now…
As for my acne treatment, I was bumped back up to the higher strength. I thought I could get away using a lower strength, but it suddenly stopped working on my skin. I started to notice closed comedones and pimples that weren't budging. They would last forever for weeks after weeks. If what I was using was working, I would've seen miraculous results by now. I mean, I did, but it wasn't consistent. That's when I knew I had to do something about it. So I've been using the higher strength for only a week. I just started this week. I used it only 2 times, and I think I'm going to use it only 1-2 times a week depending on the condition of my skin. The higher strength is definitely much stronger on my skin (like it should be, obviously) this time around and a lot more irritating. My skin flaked and peeled all over my face. Everything burns. I thought I had ruined my skin, but it was just part of the process. After 2 days of rest, the stinging and irritation decreased. I might have to pick up a better moisturizer, possibly a new sunscreen and face wash too. I'm currently using a mineral sunscreen. This mineral sunscreen accentuates every single dry skin and flake on my face, lol. The white cast makes it much worse, since it settles in every crevice of the flakes. I'm dying of laughter just thinking about it. 😂 It's quite embarrassing too. And the white cast makes me look like a ghost with dead skin shedding from my face. 👻 A chemical sunscreen might be a better choice since it doesn't give off a white cast. I just hope my eyes and face doesn't burn using it.
Since my skin has been stinging and burning since the last peel, I have a ton of skin care products that I stopped using and now they're back! I need to use them up somehow. This seems like a good way to go about it! Here are my thoughts on them! What I think about them while my skin is itchy, burning, stinging, and peeling all at once! Read on! ⬇️⬇️⬇️
My Thoughts on Moisturizers I Used to Heal My Skin 🙂
Cosrx Oil-Free Ultra-Moisturizing Lotion (with Birch Sap):
Cosrx Oil-Free Ultra-Moisturizing Lotion isn't a good choice of moisturizer if the skin is red, burning, and stinging. But I started using this lotion before experiencing irritation. I stopped once my skin started to feel like it's stinging and burning. The lotion is a nice moisturizing lotion that's perfect for oily and acne-prone skin individuals. It's lightweight, feels soft and smooth, and absorbs quickly into the skin. It has a pleasant citrusy scent to it. The lotion doesn't leave a sticky residue behind on the skin. It provides a good amount of moisture for oily skin and doesn't leave the skin looking shiny or greasy. It just sinks into the skin nicely. It's not the most moisturizing product out there, but it gives the skin some hydration. Honestly, as someone with oily skin, I have trouble finding a good moisturizer that moisturizes my skin and doesn't cause breakouts. This moisturizer hydrates the skin and hasn't caused me any acne. 👍🏻 This isn't an entirely bad aspect of the product but it can be. It contains tea tree oil. If you're experiencing any kind of skin irritation, this lotion will burn your skin.
Cosrx Advanced Snail 96 Mucin Power Essence:
Wow, I really missed Cosrx Advanced Snail 96 Mucin Power Essence! Between the Snail Essence and Hyaluronic Acid Essence from Cosrx, I chose to try the Snail Essence again. In my opinion, it's more moisturizing between to the two. So the essence provides lightweight hydration while soothing the skin. It absorbs into the skin well and gives the skin a natural dewy-looking finish. I actually really liked the way it felt on my skin. With all of the skin irritation that went on, it made my skin feel so much better. It helped to calm the itchiness and redness down. It didn't fully cure it, but it helped a little bit. And I think that's better than nothing. This essence isn't bad at all. I wonder why I stopped using it in the first place, lol. I'm thinking about keeping it in my routine now, ha. Them snails… 🐌
Hada Labo Gokujyun Premium Lotion:
I'm not a huge fan of the Hada Labo Gokujyun Premium Lotion. I think it's too sticky on my skin. It does leave my skin feeling moisturized, but I still can't get over how sticky it feels on my skin. I prefer skin care products that quickly absorbs into the skin and doesn't leave, you know, a sticky film behind on the skin like this product, lol. I've tried this lotion so many times, and I just know it's not for me. So! This product is going to be a short-term use for me. When I used it, I didn't notice any breakouts, but I've only used it for a single day. I'm not sure how it's going to go if I used it for a week. But I'll use it whenever my skin needs an extra boost of moisture. Let's make use of it since I already have it.
Eucerin Q10 Anti-Wrinkle Face Cream:
I've been using this cream on and off, haha. Out of all of the moisturizers I have this is the most soothing and healing. It didn't sting my skin or irritate it. It also sets on the skin nicely too without feeling and looking greasy on the skin. It contains shea butter. Sometimes this ingredient works for me, sometimes it doesn't. I didn't break out using it again on my face. That's awesome. I was very hesitant to try this face cream again. At the same time, I know it's the only product that actually prevents my skin from drying out. Creams work better to moisturize the skin over gels, in my opinion and from my own personal experience. I also used the Eucerin cream in the morning, and my skin didn't break out by the end of each night. It seems like it's going much better than I expected. I'm going to keep using it daily to prevent my skin from irritation and dryness until my skin starts to retaliate against this cream. I hope it works out in the end because it's an affordable cream, accessible, and feels lightweight on my skin even though it's a rich, heavier product. I really need a moisturizer that moisturizes without causing any issues. 🤞🏻
I thought I would use the GUERISSON 9 Complex Cream on my face too. This cream ended up irritating my face a little bit. There was a slight stinging sensation when I applied it to my face within the first 1-2 days of healing my skin. Perhaps this isn't a good choice when the skin is itchy and burning, haha. Now I know since I tried it. But that doesn't mean I dislike this cream. I still like it for what it is. The cream is very easy to use. It smooths across the facial skin effortlessly without tugging at the skin. That's something I really like about this cream. It's just so soft, silky, and soothing. Even though it makes the skin soft, it's still not as good as Eucerin Q10 Anti-Wrinkle Face Cream in terms of healing red, irritated, peeling skin. I'm not sure if I'm going to move forth using this cream on my face. I didn't like how it stung my face. Ouch! But I think it would make a good moisturizer on days when my skin is less irritated.
I'm not a huge fan of using the CeraVe Healing Ointment on my face, but I thought I would try it out again. This product contains mineral oil, paraffin, dimethicone, hyaluronic acid, ceramides, to name a few ingredients. It should help moisturize the skin and seal in that moisture. Even though I loved how the ointment glides on the skin effortlessly (yeah, it's really that smooth), my skin didn't take it too well. It started to get really itchy, sticky, and the product just got everywhere. It was a huge mess using this ointment. I used it once all over my face and never did it again. I think this type of product works best as a spot treatment on my skin. Slugging just doesn't work for me. I tried it so many times with poor results.
After using all of these moisturizing products on my face to heal my skin, I ended up settling with these products for my face: Cosrx Advanced Snail 96 Mucin Power Essence and Eucerin Q10 Anti-Wrinkle Face Cream. I'll use Cosrx Oil-Free Ultra-Moisturizing Lotion (with Birch Sap) and GUERISSON 9 Complex Cream when my skin isn't too red and irritated. Both of these products work well on my skin. And surprisingly, no breakouts as of yet! 🙌🏻
My Results!!
I'm in the middle of the process of healing my skin! Who knows what might happen! But all I know is that I'm seeing smoother and prettier skin! The acne that I was dealing just crusted off, lol. I know, that sounds kinda gross, but it's actually a pretty satisfying feeling to see them disappear just like that, haha. I'll see everyone next week! 😀 I can't wait to see what happens next week! 🙃
My Acne Journey:
My Acne Journey: 3 Weeks Results!
My Acne Journey: 4 Weeks Results!
My Acne Journey: 6 Weeks Results…
My Acne Journey: 7 Weeks Results
My Acne Journey: 2 Months + 1 Week Results!
Categories:
Tags:

2 Months 2 Weeks, 2 Months 2 Weeks Results, Acne, Acne Journey, Acne Marks, Acne Prone Skin, Acne Skin, Anti-Aging, Beauty, Experience, Life, Lifestyle, My Acne Journey, PIH, Results, Review, Skin Care, Skin Care Routine, Skincare, Tret, Tret Journey, Tretinoin, Wrinkles