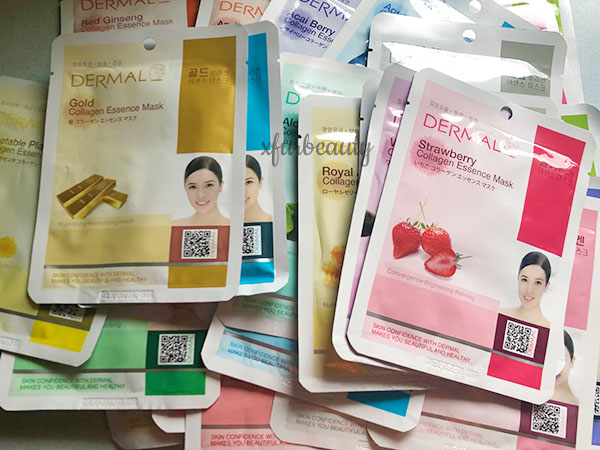 It's been a few years using Dermal Collagen Essence Sheet Masks. I bought a few packs. 😬 Dermal sheet masks are made of pure essence. It contains collagen and hyaluronic acid to keep the skin soft, moist, and bright. It is formulated with highly concentrated active ingredients and effectively delivers essential nutrients to the skin. It comes in a variety of flavors from strawberry, charcoal, arbutin, bird's nest, olive, snail, and so much more. I still have a bunch of these sheet masks left. I've used (most) each and every mask already. I'll explain why I haven't finished them soon. But here are my thoughts on the Dermal Collagen Essence Sheet Mask!
My Experience with Dermal Collagen Essence Sheet Masks:
Texture & Application
The texture and consistency of this sheet mask is a lightweight essence. It is fully soaked in the sheet mask with some extra essence at the bottom of the pouch. I didn't have any issues taking the sheet mask out of the package. I mention this because some sheet masks stick together and don't come out properly. Some I've used even ripped. They were too thin. This one was easy to unfold and use. It sticks to the face too. When applied to the face, it feels soothing and comforting on the skin. It adds moisture to the skin without feeling heavy. I left the mask on for 20 minutes (sometimes 15). The instructions on the mask states to leave the mask on for 15-20 minutes. I haven't noticed a difference between 15 or 20 minutes. I guess it depends how much time I have when using this mask. The results were pretty much the same either way.
It's moisturizing.
The sheet mask provides moisture to the skin. Just lightly rub the essence into the skin and let it absorb. The excess essence in the pouch can be used on the face, neck, body after mask removal. If you're searching for a product with long-lasting moisture, this isn't it. This product provides light moisture.
One size does not fit all.
This mask was not a good fit for my face. It was quite large. The mask would fold oddly and not lay flat on my skin. It has eye flaps too, but I would just fold them underneath the mask. I tried unfolding them and placing them over my eyes, but that didn't work out, lol.
Breakouts?
I've tried most of these sheet masks, except for a few. I tried the pearl sheet mask, and I noticed breakouts from it afterwards. I guess my skin doesn't like pearl powder. Some other sheet masks I didn't use were the seaweed (contains algae extract) and red sea cucumber. I didn't feel comfortable using any of these on my facial skin. All of the other sheet makes worked for me. I didn't get any breakouts from them.
Final Thoughts
I tried liking this mask due to the price and quantity. Dermal Collagen Essence Sheet Masks are really affordable. I can see why someone would like this mask. Who wants to pay 5 dollars for an individual sheet mask? Not I. I didn't have a problem applying this sheet mask to my face besides the size of the mask and how it folds on the face. It still sits on the face quite well even with a few quirks here and there. But, I'm willing to put up with it for the price. It didn't bother me that much. A pack of these sheet masks provide a variety of star ingredients that you can choose from. I love that I can choose from one type of mask to the next, but from my experience using them, they're all the same when it comes to results. It doesn't matter if I'm choosing the strawberry mask, ginkgo, platinum, red gingseng, gold, aloe, or wine. They all provide the same benefit. And that is, moisture. I haven't noticed a difference in any of these sheet masks even when they claim to be brightening or refining. They were just moisturizing. Maybe some were more moisturizing than others. But they all do the same thing in the end. And that is, moisturize the skin. So I lost interest in this product because it didn't improve my skin over time. I felt like I was just wasting time and money on a product that didn't provide any valuable benefits. If I wanted to moisturize my skin the same way this mask did, I would just purchase a bottle of essence. It would be less expensive too. Also, I'm not really into sheet masks anymore. It's something I would do once in a blue moon. It's really not a part of my weekly routine. I gave up on a lot of skin care products and sheet masks were one of the first ones to go. I won't purchase this sheet mask in particular again after I finish them.
Here are some examples of the sheet mask. 😊
Strawberry & Charcoal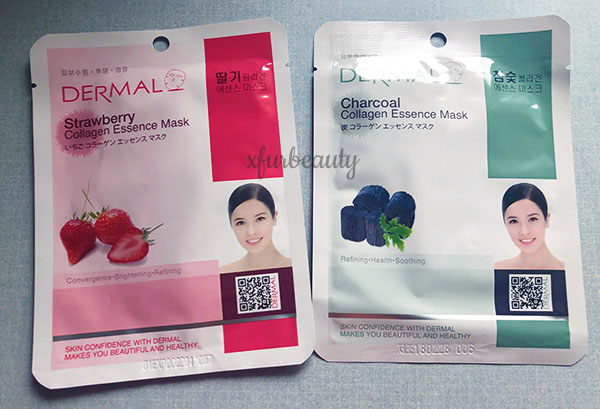 Arbutin & Bird's Nest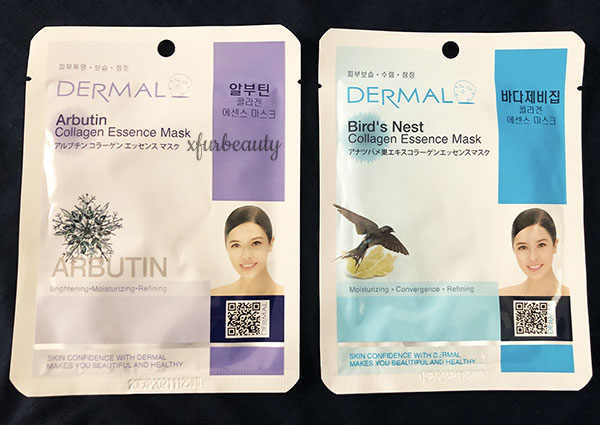 Olive & Snail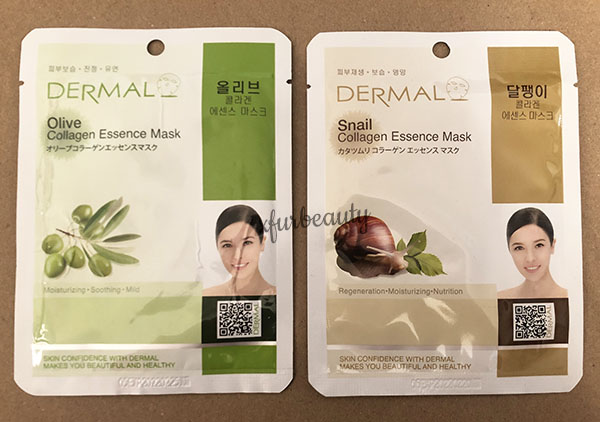 Categories:
Tags:

Acne, Acne Skin, Anti-Aging, Arbutin, Beauty, Charcoal, Collagen Essence Sheet Mask, Collagen Mask, Dermal Collagen Essence Sheet Mask, Dermal Sheet Mask, Experience, Lifestyle, Olive, Review, Sheet Masks, Skin Care, Skincare, Snail, Strawberry, Wrinkles