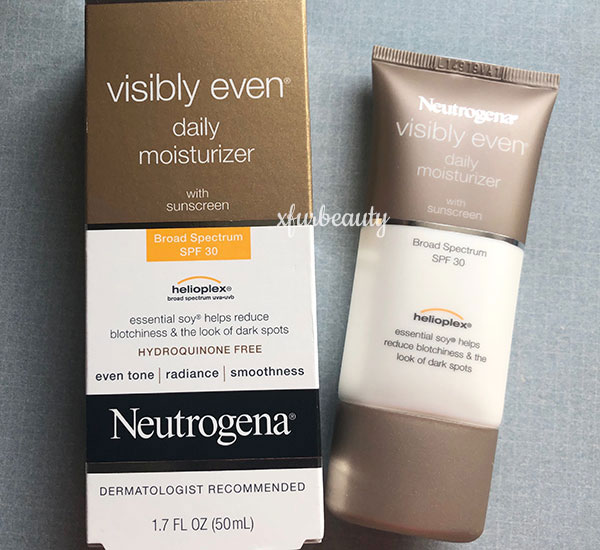 My Experience with Taz 🙂
I'm officially back to using taz!! I started off the first week using taz twice a week. The next week (which is this week), I tried using it every single day. I skipped a day. I've used taz for a total of 8 times already. For the first 2 days this week using taz, I noticed more breakouts popping up in my breakout-prone areas. These pimples were not tiny. They were large deep under the skin pimples that could not be popped! I couldn't do anything about them but leave them alone until they were ready to POP! They popped on their own too. D*mn! They were painful! And they all left an acne mark behind. Ugh! After this week, I'm left with acne marks and smoother skin. Yesssss, smoother skin. My skin actually does look clearer. I'm guessing this is the purging process I'm going through. My skin does look considerably better than before. It looks less bumpy and less textured. It sucks that I'm left with acne marks, but they'll eventually go away as the months go by. I hope. I'm going to stick it out, hold on, and hope all gets better. And, by the way, there was a slight burning sensation to my skin after 5 days of application (for this week). I'm still going to push it through because it's not too bad. I didn't skip a day of taz because of this. The reason why is to incorporate benzoyl peroxide into my routine (not as a spot treatment, as an all-over acne treatment). I used benzoyl peroxide last night and a lot of my pimples decreased in size. It still seems like my skin still needs benzoyl peroxide to be clear. It helps to kill the bacteria and keeps my skin from exploding with more acne. Taz is working, I guess, but I'm getting a feeling a combination of benzoyl peroxide and taz is where it's at for my skin.
Back to Sunscreens…
As for sunscreen, I know I did an update on sunscreens last week. I mentioned using La Roche-Posay Anthelios Melt-in Milk Face & Body Sunscreen Lotion SPF 100 and Canmake Mermaid Skin Gel UV SPF 50+ PA++++. Well, one part of that changed. I'm still using La-Roche Posay SPF 100. I stopped using Canmake. My skin just didn't like Canmake. The texture of the sunscreen is soft, smooth, and dries on the skin nicely. But, I noticed my nose clogging up, and it made my skin feel gross by the end of the day. It just didn't work for me. As for La Roche-Posay SPF 100, this is slowly becoming my main sunscreen. It can feel greasy on the skin sometimes, but I'm not having any breakout issues with it as of late. Hmmm! This one may work out. Honestly, I'm just looking for a sunscreen that doesn't break me out. Trader Joe's Daily Facial Sunscreen Broad Spectrum SPF 40 causes breakouts (the last time I used it). Neutrogena Visibly Even Daily Moisturizer SPF 30 is OK. I noticed some pimples from it last time, but those breakouts could be from something else. I tried it again, and it was decent. Maybe I'll use what I have left indoors. I don't really need SPF 100 indoors. I'm trying to use up all of the sunscreens I have too before purchasing more/new ones. La Roche-Posay Anthelios Body & Face Mineral Sunscreen Gentle Lotion SPF 50 looks awful on my skin. Yuck! It's so thick, too much of a white cast, and dries the crap out of my skin. I can go on and on about the sunscreens I have, but those are a few thoughts that popped up in my mind, lol.
That's it for this week! My skin care routine is minimal, which makes my life so much easier. Hopefully all goes well next week! See everyone there! 🙂
Did you miss out?? 👇🏻
Restarting Tret & My First Week Experience
My Week 2 Results With Tret. Changes I've Made.
1 Month + 1 Week Using BP & Some Changes I Made This Week!
Categories:
Tags:

1 Month + 2 Weeks, 1 Month 2 Weeks, Acne, Acne Skin, Anti-Aging, Beauty, Broad Spectrum, Canmake, Canmake Mermaid Skin Gel, Canmake Mermaid Skin Gel UV SPF 50+ PA++++, Experience, La Roche Posay, La Roche-Posay, La Roche-Posay Anthelios Body & Face Mineral Sunscreen Gentle Lotion SPF 50, La Roche-Posay Anthelios Melt-in Milk Face & Body Sunscreen Lotion SPF 100, Lifestyle, Mineral Sunscreen, Neutrogena, Neutrogena Visibly Even, Neutrogena Visibly Even Daily Moisturizer with SPF 30, Results, Review, Sheer Tint, Skin Care, Skincare, SPF 100, SPF 40, SPF 50, SPF 50+ PA++++, Sun Care, Sunblock, Sunscreen, Trader Joe's Daily Facial Sunscreen Broad Spectrum SPF 40, UV, Wrinkles