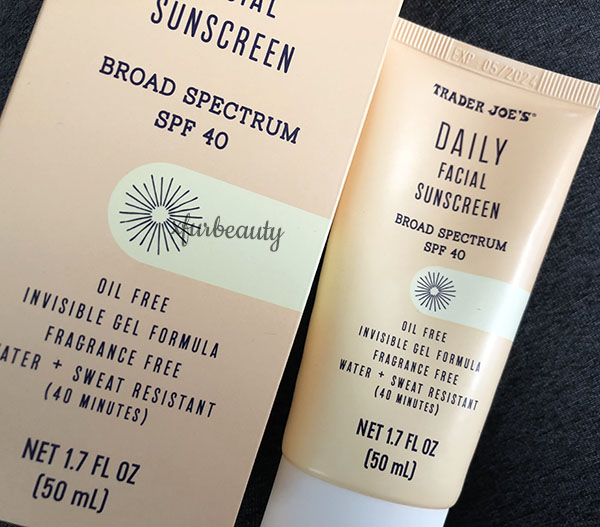 Here's an update on what's going on since last week!
So, this week, I started using benzoyl peroxide more often. I'm using it twice a day now. I haven't had any issues with using it this much. The benzoyl peroxide product I'm using right now feels extremely lightweight on my skin. It sinks into the skin fast, so I can use it in the morning easily underneath my sunscreen. It has helped my skin tremendously compared to what I was using before. It's not the best, but I think it's better than the previous acne-fighting skin care products I was using. Yeah, salicylic acid just doesn't work for my skin. I was thinking about using retinoids again, but I went against that idea. I don't want to mess up what I have at the moment. HAHA. Let's stick to benzoyl peroxide for the next couple of months and see what happens.
Currently, I have this one stubborn pimple that is deep underneath my skin. It has shrunk ever since I started my new benzoyl peroxide product, but it's still lingering around. It's been annoying just knowing that it's there sitting on my face. I hope it goes away as I keep using my benzoyl peroxide acne treatment.
Besides benzoyl peroxide being the main topic for this week, I started using Trader Joe's Daily Facial Sunscreen Broad Spectrum SPF 40 more often ever since I started using benzoyl peroxide twice a day. I love the easy application, smoothness, and silkiness of Trader Joe's sunscreen. It glides on nicely and effortlessly. It goes on my skin like melted butter. I haven't noticed any crazy breakouts while using it so far along with my increased use of benzoyl peroxide. The other two sunscreens I've been playing around with are Neutrogena Visibly Even Daily Moisturizer SPF 30 and Canmake Mermaid Skin Gel UV SPF 50+ PA++++. I'm almost done with Neutrogena. I'm using it more like a moisturizer right now. As for Canmake, I don't like it. It leaves my skin matte, but it sits on my skin funny. It makes my skin feel like plastic and gives my skin a shiny appearance that I don't like. I think it made me break out too. I noticed pimples after using it. I stopped using it immediately. It could just be the timing of introducing it too. My skin gets extremely oily at particular times during the month. That could've caused breakouts. Who knows. I just know that I don't like the Canmake sunscreen as I once did. I'm still trying to use it up though. 😭 I also used La Roche-Posay Anthelios Melt-in Milk Face & Body Sunscreen Lotion SPF 100 once this week. Yep, only once. It didn't break me out, but it made my eyes burn.
That's my update for the week. Not much. But, my skin looks pretty darn clear due to switching over to a new benzoyl peroxide product.
Check out my experience right here:
Restarting Tret & My First Week Experience
My Week 2 Results With Tret. Changes I've Made.
1 Month + 1 Week Using BP & Some Changes I Made This Week!
3 Months & 1 Week Results! Clear Skin.
Categories:
Tags:

Acne, Acne Prone Skin, Acne Skin, Acne Skin Care, Beauty, Benzoyl Peroxide, Canmake, Canmake Mermaid Skin Gel UV SPF 50+ PA++++, Experience, La Roche-Posay, La Roche-Posay Anthelios Melt-in Milk Face & Body Sunscreen Lotion SPF 100, Lifestyle, Neutrogena, Neutrogena Visibly Even Daily Moisturizer SPF 30, Review, Reviews, Skin Care, Skincare, SPF, SPF 100, SPF 30, SPF 40, SPF 50+, Sunscreen, Trader Joe's Daily Facial Sunscreen Broad Spectrum SPF 40, Visibly Even