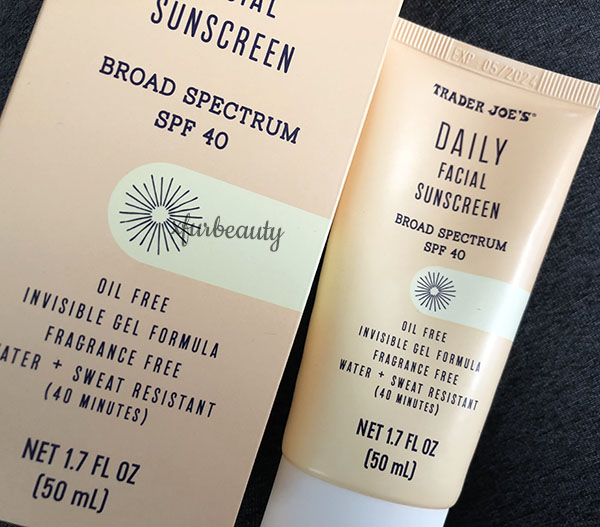 Here's an update on what's going on since last week!
So, this week, I started using benzoyl peroxide more often. I'm using it twice a day now. I haven't had any issues with using it this much. The benzoyl peroxide product I'm using right now feels extremely lightweight on my skin. It sinks into the skin fast, so I can use it in the morning easily underneath my sunscreen. It has helped my skin tremendously compared to what I was using before. It's not the best, but I think it's better than the previous acne-fighting skin care products I was using. Yeah, salicylic acid just doesn't work for my skin. I was thinking about using retinoids again, but I went against that idea. I don't want to mess up what I have at the moment. HAHA. Let's stick to benzoyl peroxide for the next couple of months and see what happens.
Currently, I have this one stubborn pimple that is deep underneath my skin. It has shrunk ever since I started my new benzoyl peroxide product, but it's still lingering around. It's been annoying just knowing that it's there sitting on my face. I hope it goes away as I keep using my benzoyl peroxide acne treatment.
Besides benzoyl peroxide being the main topic for this week, I started using Trader Joe's Daily Facial Sunscreen Broad Spectrum SPF 40 more often ever since I started using benzoyl peroxide twice a day. I love the easy application, smoothness, and silkiness of Trader Joe's sunscreen. It glides on nicely and effortlessly. It goes on my skin like melted butter. I haven't noticed any crazy breakouts while using it so far along with my increased use of benzoyl peroxide. The other two sunscreens I've been playing around with are Neutrogena Visibly Even Daily Moisturizer SPF 30 and Canmake Mermaid Skin Gel UV SPF 50+ PA++++. I'm almost done with Neutrogena. I'm using it more like a moisturizer right now. As for Canmake, I don't like it. It leaves my skin matte, but it sits on my skin funny. It makes my skin feel like plastic and gives my skin a shiny appearance that I don't like. I think it made me break out too. I noticed pimples after using it. I stopped using it immediately. It could just be the timing of introducing it too. My skin gets extremely oily at particular times during the month. That could've caused breakouts. Who knows. I just know that I don't like the Canmake sunscreen as I once did. I'm still trying to use it up though. 😭 I also used La Roche-Posay Anthelios Melt-in Milk Face & Body Sunscreen Lotion SPF 100 once this week. Yep, only once. It didn't break me out, but it made my eyes burn.
That's my update for the week. Not much. But, my skin looks pretty darn clear due to switching over to a new benzoyl peroxide product.
Check out my experience right here:
Restarting Tret & My First Week Experience
My Week 2 Results With Tret. Changes I've Made.
1 Month + 1 Week Using BP & Some Changes I Made This Week!
3 Months & 1 Week Results! Clear Skin.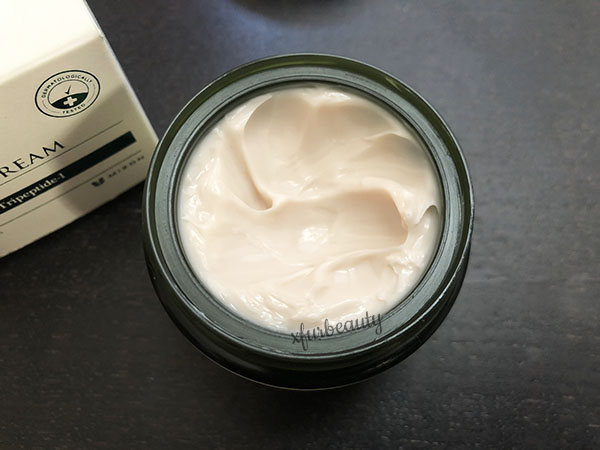 Here are my January 2023 skin care empties! 🎉
I finished Mizon Peptide Ampoule Cream! This cream did nothing for my skin. I'm glad I'm done with it. This cream contains ingredients, such as (to name a few) cocoa extract, sodium hyaluronate, copper tripeptide-1 (20 ppm), centella asiatica extract, beta-glucan, cranberry fruit extract. The ingredients are nice, but I didn't see any changes in my skin. It's just another moisturizer. I didn't think it kept my skin that moisturized either. It's a very lightweight cream. I used almost all of it on my neck and chest area. As mentioned in my previous review, the product irritated my eyes. I couldn't continue to use it on my face. It contains lavender oil, which I thought was very irritating. I really don't like products that contain lavender oil. It gives me mad migraines. This is possibly one of the worse products I have encountered and tried. I won't ever purchase it again. Once again, it's a waste of money. No results.
Purito Centella Green Level Eye Cream:
I finished my last tube of Purito Centella Green Level Eye Cream. I'm so happy that I'm done with it. I have no intentions in purchasing it again. I didn't see any results while using it. I've gone through so many tubes of this eye cream too. The ingredients looked soooo good! It contains centella asiatica extract, shea butter, peptides, madecassic acid, and so much more! But, it didn't do anything for fine lines and wrinkles. It didn't feel moisturizing either. I prefer eye creams that are thick, rich, and moisturizing. The skin around my eyes become dehydrated quick. This eye cream didn't do it for me.
Cosrx Oil-Free Ultra-Moisturizing Lotion (with Birch Sap):
I'm finally on my last bottle of Cosrx Oil-Free Ultra-Moisturizing Lotion (with Birch Sap). I finished a bottle this month. Yay! I'm not a fan of this moisturizer. It feels lightweight and lightly moisturizes the skin. It doesn't do much for my skin. I didn't see improvements in the texture or moisture in my skin. It smells very nice though. It smells citrus-y and contains tea tree oil in it. I'm just not impressed with this moisturizer to use it daily on my face. The bottle/packaging of this product is very annoying. Product gets stuck inside the bottle and there's no way to get it out. Seems like a waste of product. I can't wait to finish my last bottle. Another product that I won't be purchasing again. I've been using it as a body moisturizer. It's not doing a great job moisturizing the skin on my body either. At least it's not breaking me out or causing any other skin issues.
I've been waiting to finish Benton Fermentation Essence for ages. This essence contains beneficial skin care ingredients like galactomyces ferment filtrate, bifida ferment lysate, ceramide np, aloe barbadensis leaf extract, panthenol, sodium hyaluronate, and so many more. The product is lightweight and sinks into the skin quickly. It leaves the skin feeling soft and silky after application. I didn't see results using it though. I've gone through bottles of this essence with little results. It feels like I'm applying water to my skin. When I was using it, I noticed that it had shimmering sparkles in it. Just an observation. I won't purchase this essence again. It was nice to try it out for a while. It's officially done. Moving on..
The Ordinary Caffeine Solution 5% + EGCG:
I still have a bunch of The Ordinary Caffeine Solution 5% + EGCG left. Another bottle of this caffeine eye solution down (more like a gel eye care product). So I didn't use this product for the eye area. I used the rest of it on my body. I find that this eye product dries out my eye area and didn't do anything for the skin around my eyes. I didn't see any changes in dark circles or fine lines/wrinkles. It just didn't do anything that I stopped using it. Also, it was very drying even with moisturizer and pilled with other skin care products. I didn't think it was worth it. I'm still using what I have left on my body. What else to use it for? I can't wait to finish this product. Let's see how long it takes, lol.
iUNIK Beta-Glucan Power Moisture Serum:
I finished my last bottle of iUNIK Beta-Glucan Power Mositure Serum! Yessssssss!!! This serum never worked on my skin. It dried my skin out rather than moisturize it. I'm glad I'm done with it. Being a product that contains very few ingredients, it contains only 6 ingredients in it (Water, Butylene Glycol, 1,2-Hexanediol, Ethylhexylglycerin, Beta-Glucan, Sodium PCA), I thought it wouldn't do my skin any harm. Nope, it made my skin feel soooo dry! I would wake up the next morning with red, dry, irritated skin. Ugh! I thought it was doing my skin some good at first. No, not at all. I'm not going to purchase it again. There's nothing really special about this product. It didn't work for me.
First Aid Beauty Ultra Repair Cream:
I finished one of my bottles of First Aid Beauty Ultra Repair Creams. It took me about almost 2 months to finish it. I didn't hold back using this cream. I made sure I used it every night and whenever my skin was dry. After finishing my first bottle, my thoughts on this product is the same as before. It's a creamy, thick, moisturizing cream, but I can't use it on my facial skin. I used all of it on my body after realizing that it clogs my pores and gives me blackheads. It worked great on my legs. Left my skin feeling moisturized and protected. It absorbs fast too and doesn't leave a sticky residue behind. It worked great on my body. It's just not meant for my face. Would I purchase it again? It's still a no, but I have one more tube of this cream left to try. Let's see if it changes my mind!
Canmake Mermaid Skin Gel UV SPF 50+ PA++++:
I'm so close to finishing the rest of my Canmake Mermaid Skin Gel UV SPF 50+ PA++++ sunscreens! I have 3 left (including the new one I recently just opened!). I'm not currently using this sunscreen on my face right now. I was trying it out again on my face, but that didn't work out. My skin dried out once again. Even when I used a mositurizer underneath, my skin didn't like it at all. I love how it's lightweight, absorbs quick, and doesn't leave the skin feeling sticky and tacky. It feels like I don't even have sunscreen on compared to the other sunscreens I use. But, from my experience using it so far, it doesn't agree with my skin. It's so drying and makes my skin feel terrible. It doesn't provide good protection either. My skin tanned while using it. I reapplied consistently throughout the day too. That didn't help with the dryness either, LOL. My skin looked so flaky and chapped. I'll finish what I have. Most likely as a body sunscreen.
For more skin care empties…
More December Skin Care Empties!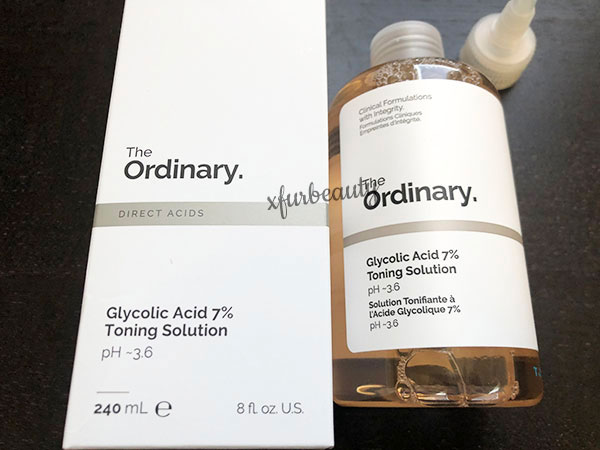 It's been 2 weeks using The Ordinary Glycolic Acid 7% Toning Solution! This week, I used glycolic acid products and benzoyl peroxide (more on this in a bit!). So, I started off the week using only glycolic acid products. Just this toner and another glycolic acid serum (read more about it by going to that link!). Glycolic acid has helped improve my skin. But, I can tell that it's not going to clear up my skin fully. While using glycolic acid, I noticed smoother, brighter skin, and some closed comedones moving up to the surface, but it's not getting to the source. It's not going to be the miracle cure for my acne. I stopped using it every day. Now I'm only using it only a few times a week for exfoliation. Hopefully it'll help with acne marks with continued use. It's a nice product to have in my routine. I haven't had any issues using it. No redness, itchiness, or burning. The stinging sensation has diminished over time too. My skin is getting used to it real fast. Now on to my experience with benzoyl peroxide…
I decided to use benzoyl peroxide last minute (at the end of the week). It's because I didn't see much results with glycolic acid acne-wise. I know it's only been 2 weeks, but that's more than enough time for me to see if it works for my acne or not. I just don't think it's working. I noticed inflamed acne popping up, and it looks like it's going to get worse if I didn't do anything about it. Glycolic acid alone just isn't going to cut it. At least for the products I was using. I'm using benzoyl peroxide now. I didn't expect to use it again, but here I am, using it again, haha. Let's see if it works this time around. It has worked plenty of times before. I just ended up venturing out to other ingredients/products to help with my acne. I guess, to no avail. Here's my experience using benzoyl peroxide for the first time again.
So before applying benzoyl peroxide to my skin, I applied my moisturizer (La Roche Posay Toleriane Double Repair Matte Face Moisturizer for Oily Skin) first. I might re-add Cosrx Advanced Snail 96 Mucin Power Essence to increase moisture in my skin. I removed it because I didn't need it anymore. But, more moisture right now wouldn't be a bad thing while using benzoyl peroxide. Moisturizing the skin helps to prevent skin dryness and any other skin irritations. After applying moisturizer, I applied benzoyl peroxide all over my face! I'm not using it as a spot treatment. Just not yet until my skin is clear. The results the next morning was pretty amazing. I noticed a decrease in sebum, clearer skin, less closed comedones, and my overall complexion just looked less inflamed. I had some inflamed pimples the night before. They have diminished in redness and in size. I also notice some clogged pores making an appearance. That didn't bother me much. I'm trying to unclog my pores for a smoother feel anyways. My skin has been super clogged for a long time. I can feel this gross bumpy texture to my skin when I move my fingers over my skin. It doesn't look bad visually, but I can feel it when I wash my face. That's been bothering me a lot. Hopefully benzoyl peroxide works this time.
Here's my current skin care routine + benzoyl peroxide added last minute. Stay tuned for my results next week. I'm constantly changing up my skin care routine and trying to figure out what works.
Products I'm Experimenting With…
Alpha Skin Care Intensive Renewal Serum:
I really like this glycolic acid serum. It's a higher percentage (14%) and leaves my skin feeling soft, smooth, and exfoliated. My skin is tolerating it pretty well. When applied to the skin, it stings a little bit. That stinging sensation eventually disappears. I tried using it every day and didn't have any issues using it every day. But, I don't think it's necessary to exfoliate the skin that much. I'm only using this serum once or twice a week whenever I feel like it. The higher percentage of glycolic acid has helped blemishes move up to the surface even faster than the glycolic acid toner. My skin looks brighter and so much smoother. I'm really liking what I'm seeing so far. Hopefully it'll continue to make a difference in my skin.
Canmake Mermaid Skin Gel UV SPF 50+ PA++++ Clear:
I tried the Canmake Mermaid Skin Gel UV SPF 50+ PA++++ Clear this week. It was a last minute kind of thing. I haven't let this product touch my face in ages. I still have a few bottles left, so I thought I would give it another try, lol. Hopefully it doesn't clog my pores like last time. My skin care routine is pretty minimal right now so I'll know if it's breaking me out or not. The sunscreen felt really nice when applied to the skin. It's lightweight, gel-like. It absorbs easily into the skin and leaves the skin feeling and looking matte. I didn't experience a sheen on my skin like I used to. The sunscreen does soak up oils on the skin. I used a moisturizer before applying this sunscreen. From my past experience with this sunscreen, it doesn't protect my skin well. I noticed some skin darkening when I used it. But, I'm not going to use it alone. I'll use my usual, daily sunscreen on top. This is a good way to use up a sunscreen that I won't purchase again. I kind of miss the gel texture. It feels amazing on my oily skin.
I stopped using this sunscreen, but I started using it again. Since my routine is shorter, why not give it another chance? Also, I finished my first bottle of this sunscreen this week! It took forever! So this sunscreen is still moisturizing and leaves the skin looking greasy on the surface of the skin. It burns the eyes if any gets in there. I really do love how protective this sunscreen is. It has a high SPF and high UVA. I hope it doesn't clog my pores, but we'll see as I continue to use it. I bought quite a few. I don't want to waste them.
If you missed out on my updates…
Update: The Ordinary Lactic Acid 10% + HA & La Roche-Posay Anthelios Body & Face Mineral Sunscreen Gentle Lotion SPF 50
My Experience After 1 Week Using The Ordinary Glycolic Acid 7% Toning Solution + Other Skin Care Updates