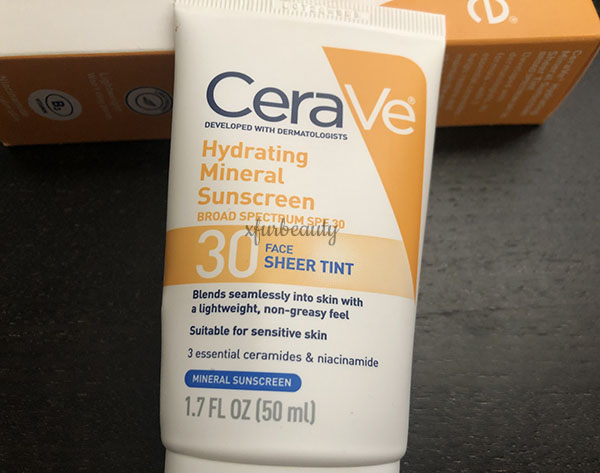 I started using makeup again. So excited! So what face products am I using?
Well, it's much different this time. Before this, I was using Dr. Jart+ Rejuvenating Silver Label BB Cream SPF 35 PA++ and Skin79 Super Plus Beblesh Balm Triple Function Orange BB Cream SPF 50 PA+++. I've used both of these for years. Dr. Jart+ was my to-go-to bb cream. I loved it. Skin79, I tried it again, and I didn't get any breakouts from it. My skin must've been just breaking out when I had a bunch of clogged pores that I couldn't get rid of. So am I still using these bb creams? I was using both of them, but I noticed that they made my skin really dry even with moisturizer underneath, especially Dr. Jart+. I still have them, but I stopped using them on my face. Maybe a little dab here and there to finish them up so no product goes to waste. I'm just not using them as my main/everyday bb cream or whenever I wear makeup. I most likely won't purchase again after I finish them. Wow, after over a decade of using these bb creams, it's time for something new. I need a change. Better makeup products. 🙂 I still can't believe I'm separating from my bb creams. *sigh* It's been an amazing blessed years with them. 😭 haha. Just kidding. But they were great while they lasted. I just need products that aren't as drying while I'm on my acne creams and gels.
Using a tinted mineral sunscreen as my face makeup instead.
I noticed that I still have the CeraVe Hydrating Mineral Sunscreen SPF 30 Face Sheer Tint. I despised this product for a while. I can't believe I'm giving it another chance. But, I was searching for an affordable sunscreen with a tint to it. Sun protection is very important to me. And, I didn't want just a makeup product that evens out the skin tone. I wanted something that my skin would benefit from (like a bb cream). Also, there's no way I'm going to pay over 30 bucks for a tinted sunscreen that comes in a tiny ass bottle. 😂 No way. First, I looked at the ingredients, and it doesn't seem like any of the ingredients in CeraVe would break me out. I really don't know what happened before. Perhaps it could be a combination of skin care products I was using before? Maybe my skin was just very sensitive. Who knows. Here I am, trying it out again because I'm not going to toss out a product that I spent on. That would be a waste. Now here are my thoughts on this product and how I use it.
What I'm Doing…
The first thing I noticed about this sunscreen is that it's very moisturizing. It's called a hydrating mineral sunscreen for a reason. The tint is sheer and provides very little to no coverage. Blends into the skin well. It takes a little bit of time to even it out, but it's not too bad. Fortunately, I didn't have any issues blending the product into my skin. The tint still looks a little orange like it was before when I tried it out. This time, it didn't bother me too much. The reason why is because I'm not using it as an actual sunscreen. I think it's amazing that it contains SPF 30 (could be SPF 50??!!). I used it as a makeup product instead. Just to even out my complexion a little bit. Just a tad bit is better than nothing. I apply my other sunscreens like my La Roche-Posay Anthelios Melt-in Milk Face & Body Sunscreen Lotion SPF 100 or La Roche-Posay Anthelios Body & Face Mineral Sunscreen Gentle Lotion SPF 50 beforehand. Works heavenly with the La Roche-Posay Mineral SPF 50. CeraVe gets rid of the white cast (from La Roche) and adds some moisture to the skin around my eyes and face. Having some moisture in the skin helps to smooth out any fine lines and wrinkles too.
After I apply my everyday sunscreen, I apply CeraVe. I apply enough that I can blend the product into my skin. I don't need to use a lot, since I already applied my sunscreen beforehand. If my skin gets greasy, shiny from CeraVe (usually does since CeraVe leaves the skin very, very shiny looking), I'll use my La Roche-Posay Mineral to get rid of some of the shine. By the way, La Roche-Posay is a mattifying sunscreen. It doesn't dry out the skin, somewhat moisturizes the skin, and leaves the skin looking matte. I have oily skin, so the results may differ for someone else with dry skin. The white cast from La Roche-Posay helps to get rid of some of the orangey hue from CeraVe too. Yeah, I know. This seems a bit much for some people, but it works for me. I'm pretty serious about sun protection, and I enjoy skin care a lot. I mean, A LOT. CeraVe makes it easier to reapply sunscreen throughout the day too. It's tinted and blends into the skin well. I wish it was SPF 50 instead of 30. They need to increase the SPF in this product. That would be awesome!
I haven't noticed any breakouts from CeraVe, but I will report back if I notice any clogged pores. I really hope it works out because I don't want to spend more than I need to on a tinted mineral sunscreen product. So far, everything is going well. My skin feels super moisturized and healthy-looking. 👍🏻 By the way, I'm not going for the 'made up look' for most days of the week. A sheer tint is more than enough to make me look awake and alive, lol. This seems to work for me. Stay tuned for my next update!
Categories:
Tags:

Acne, Acne Skin, Anti-Aging, Beauty, CeraVe, CeraVe Hydrating Mineral Sunscreen SPF 30 Face Sheer Tint, Clear Skin, Experience, Lifestyle, Makeup, Review, Skin Care, Skincare, SPF, SPF 30, SPF 50, Tinted Mineral Sunscreen, What Makeup I Use, Wrinkles