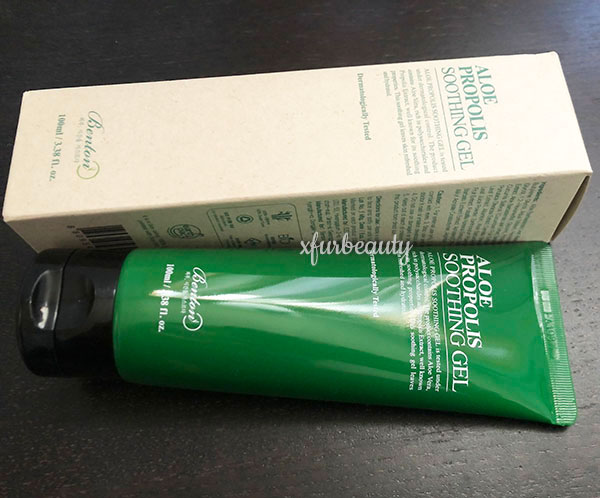 Welcome to my 7th week results! 🙂🙌🏻
It's a new week! And this week I was supposed to use tret every single night but that changed rather quickly. I'm only using it 1-2 times a week. That may not seem like a lot, but my skin looks SO MUCH better keeping tret to a minimum. It just dries my skin out too much and makes it look saggy. I just don't like the way my skin looks when using it many times a week or every day. Maybe it's just not for my skin anymore. It used to be amazing. After taking days off of tret, my skin definitely looks better. I have NO ACNE right now. I would say that my skin is clear. 🎉 All of the irritation and acne issues finally cleared up after discontinuing a bunch of products I was using on my skin and decreasing my use of tret. My skin looks more youthful and bouncy too. It looks good! So maybe I'll be able to work up to 3 times a week in the next month or so. Who knows. But for now, 1-2 times a week is what I'm aiming for. I like the way my skin is healing and looks this week. 👌🏻
So after using tret this week…
I didn't see any peeling. I noticed that my skin did become less oily. I think tret helped to decrease excess sebum in my skin. But my skin doesn't feel dry or super oily right now. It's in the perfect state. So from this experience, more rest days in between seems to be the answer and don't use tret every day. At least on my skin, haha. I'm still getting results without having damaged and dry skin.
Sun Protection ☀️
I've also been focusing on protecting my skin. I've been using sunscreen more often. I've gone 3 weeks using sunscreen diligently, and my skin has never look so good! I stopped using so many skin care products and stuck to the basics + being strict with reapplying sunscreen throughout the day. Wow, my skin looks so much more healthy and some fine lines have slightly faded. It looks smoother! My overall complexion appears brighter and more even-toned. I'm not sure how long I'll be able to keep this up because reapplying can be a huge hassle, especially with other obligations. I can't just be like, hey, right in a middle of something important just to reapply. But, I'm going to try my best. So far, everything is going well. 👍🏻
Some thoughts on products I use:
La Roche-Posay Anthelios Body & Face Mineral Sunscreen Gentle Lotion SPF 50:
It's been about 2 weeks using this sunscreen. I haven't had any massive breakouts from this sunscreen. Well, not that I know of. Haven't seen any gigantic pimples. But, I do feel that this sunscreen is a bit heavy on the skin compared to other sunscreens I use. But, you know, it's not as heavy compared to some other sunscreens I have tried before too. It's right in the middle when it comes to heaviness and thickness. I just hoped that it would be more lightweight on the skin, but that's OK if it protects my skin from UV damage. It's not too bad. This sunscreen does have a white cast. Since this sunscreen is working for me, it doesn't bother me that much anymore as long as my skin is protected. I just stopped caring about the slight white cast. I mean, I haven't had any breakouts from it after 2 weeks of using it. That's pretty amazing for a sunscreen. I've been searching! It's really hard to find a sunscreen that doesn't break me out and protects my skin at the same time. This seems to be it. I'm on my first bottle, and I think I might end up finishing my first bottle of La Roche-Posay Anthelios Body & Face Mineral Sunscreen Gentle Lotion SPF 50 within a month! I guess I'm using enough sunscreen daily (or maybe too much), lol. I'm just happy that I'm able to use it!
I started using benzoyl peroxide again too. I use it as a spot treatment. Whenever I notice any bumps, I use it. I also use it as a preventative measure. I apply it on areas of my skin where I'm more prone to breakouts to prevent new breakouts from forming. It's working so far. Benzoyl peroxide has always been a staple in my routine. I love it. It simply just works and is very effective.
I brought back a previous product I used. It is…
I started to use Benton Aloe Propolis Soothing Gel again. For some reason I couldn't stop thinking about it, lol. I was using it on my body then I realized how much I liked it. It felt so relaxing and soothing on the skin. It doesn't moisturize my skin that much, but it does give my skin some hydration. That's when I decided to start using this product again. It just feels so nice on my oily skin. Also, I stopped using my super moisturizing moisturizer (cream) due to breakouts. I needed to re-add a product that provides some hydration. Benton Aloe Propolis Soothing Gel seemed like a good choice.
I'm nearing 2 months on this acne journey. I feel like I'm trying to re-learn how to use some of the products mentioned in this post (tret, sunscreen). The results have been pretty good this time around. Just taking it realllll slow. See everyone in the next update! I hope this post was helpful! 🙂
Don't forget to check out the rest of my acne journey!
My Acne Journey: 3 Weeks Results!
My Acne Journey: 4 Weeks Results!
My Acne Journey: 6 Weeks Results…
Categories:
Tags:

7 Weeks Results, Acne, Acne Journey, Acne Marks, Acne Prone Skin, Acne Skin, Anti-Aging, Beauty, Experience, Life, Lifestyle, My Acne Journey, PIH, Review, Skin Care, Skin Care Routine, Skincare, Tret, Tret Journey, Tretinoin, Wrinkles