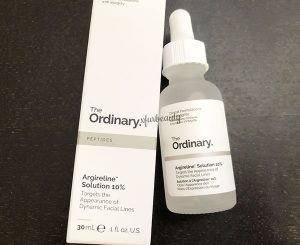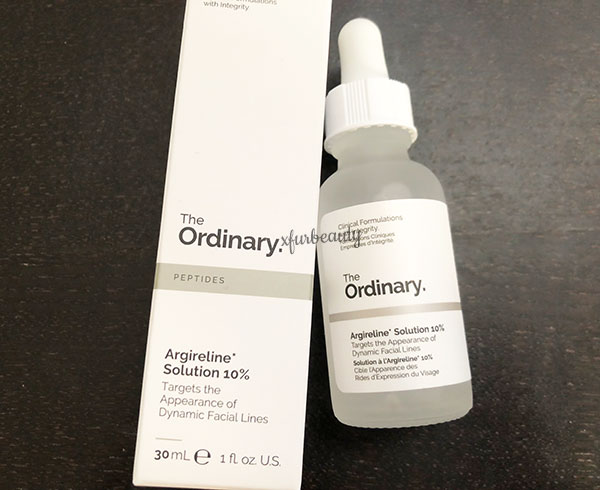 I decided to try The Ordinary Argireline Solution 10% again. Like all of the other skin care products I used previously, I noticed breakouts during my vegan years while using it. Maybe it'll work this time after going back to my normal diet. If you missed out on my posts on other products I talked about that I reintroduced into my routine, you can go check them out right here!
I Used Benton Fermentation Essence Last Night. This Is What Happened.
My Update on Benton Fermentation Essence. Did It Clog My Pores??
Trying Skin79 Super+ Beblesh Balm Orange Again!
My Thoughts on Purito Galacto Niacin 97 Power Essence!
And I did write a review on The Ordinary Argireline Solution 10% before. Click here to read more. Now on to my new experience and thoughts about this product!
So I've been using The Ordinary Argireline Solution 10% for almost a week. I'm almost there, lol. But, so far, I like it. The serum is runny and liquidy. Be careful not to spill it. I almost did with mine. 😭 That would be so depressing if that happened. The serum absorbs into the skin very quickly. It just absorbs and vanishes into the skin. It doesn't feel like I have anything on afterwards. The consistency of this serum is very nice. It layers underneath my other skin care products quite well, since the serum is thin and absorbs fast into the skin. After using it for about a week, I can't tell if it's doing anything for my skin, but I didn't break out from it at all. No acne! This is amazing! I'm really ecstatic that it's working out for me. I've always wanted to try The Ordinary Argireline Solution 10% on my face but couldn't due to odd breakouts I had before. Darn that vegan diet! I'm glad that's over. My skin looks SO HEALTHY! I have no breakouts from this serum. It's working on my skin. As in it doesn't cause my skin any issues. No irritation at all. It simply just sinks into my skin and disappears just like that! I'm excited to see if it'll give me any results. I'll make another update in another week or a month. Wish me luck!
Now I'm thinking about trying out other The Ordinary skin care products that I have! I have so many of them that didn't work during that time. I'll think about it, and we'll see what my skin thinks. 😊
Categories:
Tags:

Acne, Acne Skin, Anti-Aging, Anti-Wrinkle, Argireline, Argireline Solution, Beauty, Botox, Dry Skin, Experience, Fine Lines, Lifestyle, Oily Skin, Results, Review, Skin Care, Skincare, The Ordinary, The Ordinary Argireline Solution 10%, Thougts, Wrinkles