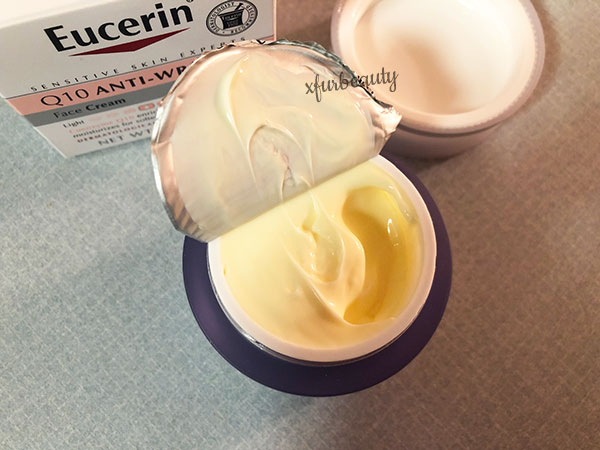 Happy 3 months! 🥳
After I accidentally burned my skin, I took 3 days off of tret. 3 days was more than enough time for my skin to recover. All I did was moisturize my skin with heavy moisturizers. I thought I was going to develop acne from the moisturizers, but I didn't. I'm still using a combination of my 3 favorite moisturizers (at the moment, lol). They are Eucerin Q10 Anti-Wrinkle Face Cream, GUERISSON 9 Complex Cream, and Vanicream Daily Facial Moisturizer for Sensitive Skin. Vanicream literally saved my skin from dryness and itchiness. I noticed a difference in my skin after the first day of using it. It hasn't clogged my pores yet, which I'm super ecstatic about! FYI, I don't use GUERISSON 9 Complex Cream every night. This cream is much oilier compared to the other two that I have (Eucerin, Vanicream), so I only use it when my skin needs a little bit more moisture. It's way too heavy for AM use too. I tried it, and it didn't work out (mornings). I also started using shea butter on dry, rough patches. It has helped seal in moisture to prevent my skin from getting itchy. I haven't had issues with clogged pores since I'm only using it on small areas. Finally! 100% shea butter works for something without causing problems. I've been trying to make it work since I have huge jar of shea butter that's nearly full.
I'm still using tret 1-2 times a week. I'm not planning on changing that any time soon unless my skin can handle it. My skin starts to peel after using it 1-2 times, and my face just hurts, lol. I mean, it's raw skin that needs a lot of care, time off, and moisture afterwards. My skin starts to feel very sensitive too. Sometimes it starts to feel a little rough on the surface. That's when I know it's time to take a break from tret. So my skin is pretty clear right now. I don't have major acne issues. Just minor acne (still purging, just a tad bit). They're still annoying, lol. I'm working on hyperpigmentation and acne scars too. Those are taking forever to go away, but my skin has been peeling a lot which should help fade those scars and hyperpigmentation over time. Hopefully within a month or two. Soon.
I'm trying to find a new sunscreen that doesn't have a white cast, is alcohol-free, and sweat/water-resistant. I tried La Roche-Posay Anthelios Melt-in Milk Face & Body Sunscreen Lotion SPF 100, and my skin became so clogged and broke out in acne. I loved how moisturizing it was, since my skin is feeling dry from tret, but it didn't work out in the end. So I'm still searching. My current sunscreens are OK. One leaves a white cast and is a little too drying sometimes. I do have a good moisturizer now, so it's not as drying as before, but it still accentuates every dry patch/dry skin on the face. The other isn't sweat-resistant, and my skin actually burned while using it. The sunscreens I'm using are…
La Roche-Posay Anthelios Body & Face Mineral Sunscreen Gentle Lotion
Canmake Mermaid Skin Gel UV SPF 50+ PA++++
I'll continue to use these sunscreens until I find something new. They haven't clogged my pores at all. That's what I love about them. I guess they can work for now. I've already gone through 3 bottles of La Roche-Posay (just finished my third bottle!) and a bunch of bottles (I've lost count) of Canmake. That says a lot. I'm actually using them, so they're not wasteful. It's been a hot and humid summer.
My results after 3 months! ✨
It's official. It's been 3 months on this acne journey. It's been a long and difficult journey. It didn't go as planned (like before). But I've finally found a routine that works for my skin along with the use of tret. Before this journey, I didn't have a good moisturizer that actually moisturizes and heals my skin. I was using a bunch of gel moisturizers. I tried cream moisturizers too but none of them worked. That's until I tried Vanicream Daily Facial Moisturizer for Sensitive Skin. I'm glad I gave this moisturizer another chance. This product was huge game changer! My skin is functioning properly after adding this moisturizer to my routine. I've been using it twice a day without any issues. My skin feels really moisturized and just pleasant. It's working so well with tret. The moisturizer saves my skin from further irritation. That leads me to this point, my skin is moving in the right direction. I don't have much acne. It's only leftover acne that I didn't even know exist living underneath surface that's moving up. They're clearing up on their own. Overall, my skin looks really good. I wish that I had tried a good moisturizer like Vanicream at the beginning of this journey. But, you know, let's just move forward! What's been done has been done. I'm looking forward to improvements in the next month! 😊 Moving on! 🙂
Don't forget to check out the rest of my acne journey!!
My Acne Journey: 3 Weeks Results!
My Acne Journey: 4 Weeks Results!
My Acne Journey: 6 Weeks Results…
My Acne Journey: 7 Weeks Results
My Acne Journey: 2 Months + 1 Week Results!
My Acne Journey: 2 Months + 2 Weeks!
My Acne Journey: 2 Months + 3 Weeks Results!
Categories:
Tags:

3 Months, 3 Months Results, Acne, Acne Journey, Acne Marks, Acne Prone Skin, Acne Scars, Acne Skin, Anti-Aging, Beauty, Experience, Life, Lifestyle, My Acne Journey, PIH, Results, Review, Skin Care, Skin Care Routine, Skincare, Tret, Tret Journey, Tretinoin, Wrinkles