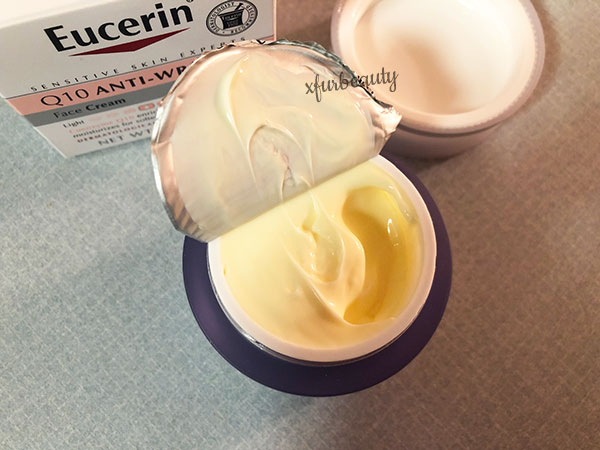 I didn't expect to finish more skin care items after posting my December Skin Care Empties. Here's more!
RoC Multi Correxion Hydrate + Plump Eye Cream:
I have 2 tubes of the RoC Multi Correxion Hydrate + Plump Eye Cream left. I finished one this month. I stopped using it on my eyes a while ago due to skin irritation and burning. It made my eyes look super swollen. Since I'm trying to use it up, I've been using it on my body. I haven't had any issues with using it on my body. It's such a waste using this product like this. This is supposed to be an eye cream. Who wants to use a 0.5 fl. oz. (15 mL) product on their body? Definitely not a product I would purchase again. Don't waste your money.
Trader Joe's Daily Facial Sunscreen Broad Spectrum SPF 40:
I really liked the texture and consistency of this sunscreen. It's soft, soothing, and moisturizing on the skin. It's full of silicones, lol. Yeah, the silicone texture was way too much for my skin. But, the sunscreen was super easy to apply and blend into the skin. It smooths over the skin and vanishes nicely. It's clear and doesn't leave any cast behind. It works great as a makeup primer too. It makes the skin appear softer and blurs a few imperfections here and there. Also, it's broad spectrum and SPF 40. I finished my last bottle of the Trader Joe's Daily Facial Sunscreen Broad Spectrum SPF 40. Will I purchase it again? With this sunscreen, sometimes it breaks me out, sometimes it doesn't. I'm not sure if I'll buy it again. Maybe if I'm at Trader Joe's and shopping for groceries. It's not a bad sunscreen product, to be honest.
Eucerin Q10 Anti-Wrinkle Face Cream:
I finished a jar of Eucerin Q10 Anti-Wrinkle Face Cream this month. I stopped using this face cream on my face so long ago that I don't remember when. So this is a heavier cream made for the facial skin. I used this face cream for quite some time. I eventually stopped using it due to it clogging my pores. It's just too heavy for my facial skin and didn't do much for my skin. My skin never felt truly moisturized. It felt heavy and cakey on the skin. I didn't see improvements in my skin while using it. I just stuck to it for so long because I needed a moisturizer and couldn't find one that' suitable for my skin type. Many times, I thought it worked on my skin. It just didn't after plenty attempts. I have 2 jars of this face cream left and am trying to finish it up. I know for sure that I won't repurchase again. Out it goes!
Finally, another tube of Melano CC Vitamin C Essence down! I think I have 4 more left! 😭 I've tried using this essence on my face so many times that I gave up. It just doesn't work for my skin type. It doesn't brighten my skin like I thought it did. I used it then stopped using it. There was no difference in my skin before and after. I haven't noticed a reduction in acne marks or evening of the skin tone when using it. I never liked the oily, grimy texture that it leaves behind either. It leaves a matte finish, but there's some odd residue texture thing going on after application. I need to find a new vitamin c product. This one isn't working for me.
For more skin care empties…
Categories:
Tags:

Acne, Acne Skin, Anti Aging, Anti Wrinkle, Beauty, Broad Spectrum, Daily Facial Sunscreen, Eucerin, Eucerin Q10 Anti-Wrinkle Face Cream, Eucerin Q10 Face Cream, Experience, Eye Care, Eye Cream, Face Cream, Hydrate, Hydrating Eye Cream, Lifestyle, Melano CC Vitamin C Essence, Moisturizer, Review, Rhoto Melano CC Vitamin C Essence, RoC, RoC Multi Correxion Hydrate + Plump Eye Cream, Skin Care, Skincare, SPF 40, Trader Joe's, Trader Joe's Daily Facial Sunscreen Broad Spectrum SPF 40, Trader Joe's SPF 40, Trader Joe's Sunscreen, Vitamin C, Vitamin C Essence, Vitamin C Serum, Wrinkles