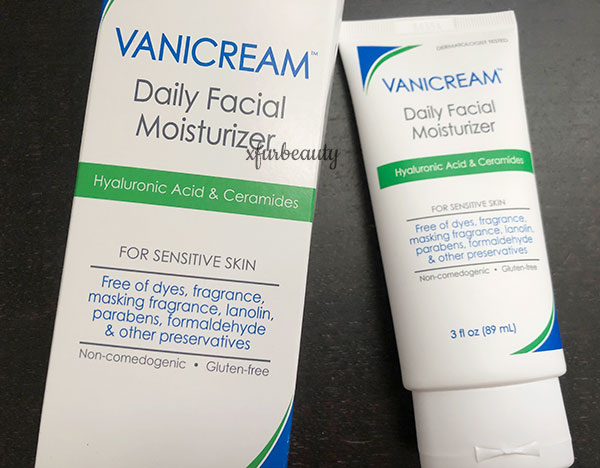 Hello! Welcome to a new week of results! Let's start off with products that I stopped using. This seems to happen a lot. 😂 I'm still trying to figure out what works best for my skin.
Products I stopped using…
The Ordinary Argireline Solution 10%:
A product I stopped using this week was The Ordinary Argireline Solution 10%. This product was supposed to help with the appearance of dynamic folds like the skin around the eyes and forehead area. I've been using it for a few years now, and I have yet seen any results with wrinkles or any lines. It's a possibility that this serum might've been clogging my pores without me knowing. I stopped getting random clogged pores after I discontinued the product. Also, I wonder if this serum made my skin appear a little saggy? I used it all over my face and neck. Once I stopped using it, my skin looked better. It's more youthful and bouncy now. Ever since I stopped using it, I don't even miss it. I found better skin care products for my skin. 🙂
Including these moisturizers:
Cosrx Oil-Free Ultra-Moisturizing Lotion (with Birch Sap):
I tried using the Cosrx Oil-Free Ultra-Moisturizing Lotion by itself as my only moisturizer in the morning. It didn't work. My skin felt moisturized at first, but my skin started to get itchy after about 3-4 hours. The lotion didn't break me out. No clogged pores. But this is a poor moisturizer when it comes to moisturizing and healing the skin. My skin felt like it needed a better moisturizer. It's great that it didn't cause acne, but it's not doing anything for my dry, itchy skin. The tea tree in this product actually burned my skin at times. I love products that contain tea tree but maybe it's not the time to use them.
Hada Labo Gokujyun Premium Lotion:
I stopped using Hada Labo Gokujyun Premium Lotion after using it once, lol. I still feel like this lotion is too sticky for my skin. I don't like the way it sits on my skin. The moisture from this lotion doesn't last that long on the skin either. I just think there are better moisturizing products out there. It simply didn't work for me. This isn't just from using it once this time but from my experience with it before.
Products I'm going to keeping using 🙂
I decided to keep Cosrx Advanced Snail 96 Mucin Power Essence and GUERISSON 9 Complex Cream in my routine. I stopped using both (at separate times), and I noticed that my skin was missing something. Also, I really enjoy using both of these products. The Snail Essence is very soothing on the skin. It helps to calm redness and irritation. The GUERISSON 9 Complex Cream is very silky and smooth. I like using it on my face at night when I need an extra boost of moisture. I like the way it feels on my skin.
Products I tried again. I'm always trying products again, lol.
Neutrogena Sheer Zinc Face Mineral Sunscreen SPF 50:
I tried this sunscreen again when my moisture barrier was feeling irritated and dry. This sunscreen does help to reduce irritation in the skin and provide some moisture. It prevented itchiness and redness in the skin. I love how it heals my skin, but it's not the type of sunscreen I can use daily. It's way too heavy and sticky. But, I'm going to keep it around since the skin around my eyes like it. It helps to soothe the eye area and provide sun protection at the same time. It's not a bad sunscreen if your skin can handle it.
CeraVe Hydrating Mineral Sunscreen SPF 30 Face Sheer Tint:
When I applied this product to my face, it felt moisturizing and soothing at first. Next ya know it, it feels heavy and greasy. This tinted sunscreen never absorbs into the skin. It just sits on top of the skin and moves around. One swipe of the face and product comes off immediately removing protection. The sheer tint did not look good on the skin. It appeared orange and unnatural-looking. I also developed some other skin issues like irritation, redness, burning, and clogged pores after using the tinted sunscreen for 2 days. My skin hated this stuff. This is the last time it's going near my face. Yep, another CeraVe product that doesn't work. Surprise, surprise, lol.
It's all about moisturizing! 💧💧💧
My thoughts on Vanicream Daily Moisturizer for Sensitive Skin:
I started a new moisturizer this week. It's the Vanicream Daily Moisturizer for Sensitive Skin. I've only used it for 5 days. The first day I used it in the morning and at night. I loved the way it felt on my skin. My skin felt so smooth and healthy the next morning that I wanted to add this moisturizer to my morning routine too. After using it in the morning, I thought the moisturizer was clogging my pores. And with my past experience with this moisturizer, I was very cautious. I checked my skin all over for any new acne. I was planning on using the moisturizer only at night since I was so afraid of breakouts. But that changed when my skin felt dry and irritated without it. My skin became so itchy out of nowhere. Once I applied the moisturizer to my skin, voila! My skin felt calm and the itching stopped. It took about 10-15 minutes for the moisturizer to settle into the skin and to decrease skin itchiness. After that experience, I continued to use it twice a day. Wow, my experience with Vanicream this time around has been very different. It's working so much better. Now I'm wondering if my Vanicream purchase from Amazon has been tampered with because everything is going so well with the one I purchased from my local drugstore. The only downside to this moisturizer is that if the moisture barrier is damaged, it burns the skin. But then, almost every product burns the skin at that point. In my opinion, this moisturizer has been treating my skin very well. My skin looks softer, smoother, and so much healthier. I've also been using my Eucerin cream with Vanicream, and it's been working amazingly together. My skin feels extra moisturized and less itchy. I love it so far!
My thoughts on Olay Regenerist Hyaluronic + Peptide 24 Revitalizing Facial Cleanser:
I have a new face wash, but I'm only using it when my skin needs a more moisturizing facial cleanser. This facial cleanser is a gel. It's not a cream like the other Olay facial cleansers I've used. The gel cleanser feels light, soothing, and moisturizing on the skin. My first impression of this facial cleanser was good. I liked it. It's been enjoyable to use so far. The product feels moisturizing on the skin without stripping the skin. It doesn't dry the skin out. I'm loving the hyaluronic acid in this product. It leaves my skin feeling hydrated after each use. Sometimes I mix my tea tree cleanser with the Olay cleanser to make it less drying and irritating. I only do this when my skin isn't as sensitive. The Olay cleanser tends to burn the skin when the moisture barrier is damaged so be careful with that. Overall, it's been going well.
Olay Regenerist Collagen Peptide 24 Cream Cleanser
Olay Regenerist Vitamin C Peptide 24 Brightening Facial Cleanser
Here are my results for this week!
It's been a wonderful week! Tret is working on my skin, but I've been bad. I tried using tret 3 days in a row. It tore my skin apart. 🔥 It worked to eliminate acne by making my skin peel, but my skin started to burn. It was quite painful. And nothing helped to soothe that burning sensation. But I'm glad I have a new moisturizer to heal my skin. That's better than nothing. Besides that, even though I don't have a lot of acne right now, some acne that were living underneath the surface moved up. Weird, lol. Just a few pimples here and there. Some stubborn ones popped up then disappeared. Some I didn't even know existed. It's amazing how fast my acne is healing right now just by having a good moisturizer to moisturize and prevent extra irritation.
As for this week's results, my skin looks really good. It's much softer, smoother, and looks even much cleaner this week. I had a ton of peeling going on this week. It's nice that it's working, but it's also annoying too, especially in the morning. All of that dead skin just makes my face feel heavy, lol. 😂 One time this week I had to exfoliate my skin right in the middle of the day to achieve an even application of sunscreen. Every time I would reapply sunscreen it would just roll off my face with the dead skin. It just wasn't sticking to my face properly. My skin is feeling very sensitive right now and needs all the protection that it can get. Since I've been very diligent with sunscreen, I noticed that I haven't developed any new freckles. So it's just not applying sunscreen but reapplying that matters. Also in adequate amounts.
So I think my results for the past few months (and before restarting tret) was awfully slow because I didn't have a proper moisturizer. I mean, I had moisturizers but none of them actually moisturized my skin properly. Adding this new moisturizer (Vanicream) to my routine has helped tremendously. My skin doesn't feel as itchy or dry anymore. The process has been much smoother and less depressing. Before this, I wasn't seeing good results, and I was just disappointed each week. The weeks turned into months with very little to no results. I was just waiting and waiting for my skin to change for the better but nothing came about it. Now, it's a whole different story. My acne is finally going away for good. Even the acne I didn't realize I had. Simply amazing!
Here I come 3 months! Yay!! 🥳🥂
If you missed out on my acne journey, don't forget to catch up!! 🙂
My Acne Journey: 3 Weeks Results!
My Acne Journey: 4 Weeks Results!
My Acne Journey: 6 Weeks Results…
My Acne Journey: 7 Weeks Results
My Acne Journey: 2 Months + 1 Week Results!
My Acne Journey: 2 Months + 2 Weeks!
Categories:
Tags:

2 Months 3 Weeks, 2 Months 3 Weeks Results, Acne, Acne Journey, Acne Marks, Acne Prone Skin, Acne Scars, Acne Skin, Anti-Aging, Beauty, Experience, Life, Lifestyle, My Acne Journey, PIH, Results, Review, Skin Care, Skin Care Routine, Skincare, Tret, Tret Journey, Tretinoin, Wrinkles