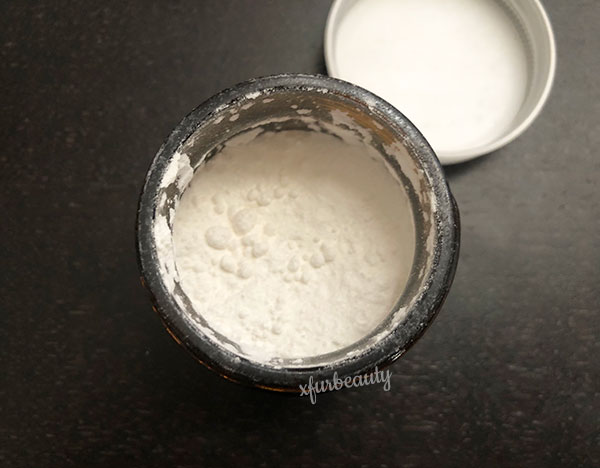 I'm nearing 5 months on this journey soon!! My skin officially cleared up after 4 months. I'm just in maintenance mode now. All I'm doing is the basics. I'm glad I got rid of all of those excess amount of skin care products. Currently using them on my body. I have to use them up somehow. It's still taking forever! 😭 But, lesson learned, I guess, lol. I feel like I should know this already since my skin thrives on a basic skin care routine plenty of times before. I guess it's called a skin care addiction. 😂 Well, let's check out what went on this week!
What's new this week?
I stopped using a moisturizer in the morning. Yup, I don't have a dedicated moisturizer for mornings anymore. I feel like I was using too many products even though it was just this single product. It just felt too much applying that moisturizer on my face in the morning, lol. I noticed more blackheads and sebaceous filaments when I started using a moisturizer in the morning too. It felt like a waste of product and money when I didn't really need one for AM use. What's the point of using a product when it's not necessary? I have oily skin, and it just makes things worse. So I started using a more moisturizing sunscreen instead, so it's more like a two-in-one deal. The product is La Roche-Posay Anthelios Melt-in Milk Face & Body Sunscreen Lotion SPF 100. I was using La Roche-Posay Anthelios Body & Face Mineral Sunscreen Gentle Lotion SPF 50, but it was too drying on my skin. I got really tired of the white cast and how drying it is. It's my favorite sunscreen (right now) for touch-ups, but I want a sunscreen that's more moisturizing. And that is, the La Roche-Posay SPF 100 since I still have it. Here's my experience with this sunscreen this week!
La Roche-Posay Anthelios Melt-in Milk Face & Body Sunscreen Lotion SPF 100:
I chose this sunscreen because I remember it being moisturizing. I can just skip moisturizer and go straight to using sunscreen in the morning. This helps to cut down my morning routine too. I'm only using a single product on my face. It makes things even simpler. So this sunscreen is very moisturizing on the skin. It feels lightweight without any other products underneath (serums, essences, moisturizers, creams, gels). It made my skin appear a little greasy, but that didn't bother me too much. It sat comfortably on my skin. I liked that it didn't dry my skin out. I needed the moisture. But, with this sunscreen, I can't use it near my eyes. Yes, it burns like hell. It must be the smell of this sunscreen. It has a strong sunscreen/chemical smell to it. Yuck! Not a fan. But even with the negatives, I'll still use it until I find something else that's better. It moisturizes my skin and protects my skin. That's what matters most to me. It hasn't irritated my facial skin. It works for what it is.
Here's my experience with some other sunscreens I'm trying to finish up. 👇🏻
Vanicream Mineral Facial Moisturizer Broad Spectrum SPF 30:
This sunscreen feels very soft and soothing when applied to the skin. It rubs in nicely and doesn't leave residue behind. I didn't notice a white cast this time either. With this sunscreen, it never sets on the skin. It sits on top of the skin. It leaves my skin shiner and greasier. Since it's only SPF 30, I'm using it as an indoor sunscreen. I prefer to stick to SPF 50+ sunscreens for everyday/outdoors. It works very well as a moisturizer. It saved my dry skin when it was cracking and peeling. Works well on sensitive skin. It contains ceramides, and I really do love my ceramides. 🥰 Keeps my moisture barrier happy. This moisturizer with sunscreen is actually even more moisturizing compared to the Vanicream Daily Moisturizer for Sensitive Skin, in my opinion. It leaves my skin feeling soft and smooth after I rinse it off for the day. So it helps to improve the quality of the skin. I didn't notice any breakouts after using it this time. Keep in mind that I didn't use any other products underneath the sunscreen. I feel that this sunscreen has some good qualities, but I don't like the way it leaves my skin looking shiny and greasy. Plus, it's only SPF 30. I need a higher SPF for my skin type.
Canmake Mermaid Skin Gel UV SPF 50+ PA++++ (Clear):
I tried this sunscreen again. I still have a few bottles of it left to finish. Applying this sunscreen to the skin was nice and soothing at first. But after it absorbs into the skin, it leaves the skin feeling dry and super tight. It felt like my skin was going crack. I couldn't move my face. Yes, it absorbs quickly. Yes, it feels lightweight on the skin rather than thick and heavy. But, I'd much prefer a sunscreen that's thick and heavy than a drying one. My face hurts using it. Reapplying was not fun. By the third application with this sunscreen, my eyes started to burn and the sunscreen pilled near my hairline. So the only way I'll be able to finish this sunscreen is if I use it with another sunscreen that's moisturizing. I've been using it with Vanicream Mineral Sunscreen SPF 30. Not mixed together, but I layer them. Vanicream helps to lessen the dryness. I only use Canmake when I'm indoors. It didn't work for me at all. I tanned, burned, and freckled using it outdoors (including reapplying). This sunscreen is so overhyped. It didn't protect my skin at all. Thinking about it pisses me off, lol.
When I can't use a sunscreen near my eyes (La Roche-Posay SPF 100!), I use another sunscreen that I still have (trying to finish it). It's the Neutrogena Sheer Zinc Face Mineral Sunscreen SPF 50. This sunscreen doesn't burn my eyes, so it works for the eye area. I can't use it on my face due to it clogging my pores.
I love how my morning routine just consists of sunscreen. 🙃 It's so simple. 👌🏻 I don't need extra products. My skin's good. ✅
New Products??
I thought I wasn't going to add any skin care products, but I decided to add vitamin c powder. I know, I know, lol. I said I wasn't going to, haha. I needed an affordable, easy-to-use antioxidant in my routine. Using vitamin c went well this week. No orange 🍊 face. I woke up to a brighter and more even-toned complexion. By the way, I only use it at night. I don't use anything else on my skin besides sunscreen in the morning. It's too extra for me. Also, I haven't worn makeup for a few weeks now. I started wearing makeup then stopped. Might pick it up back up again whenever.
That's what I did this week. I really didn't think I would ever use vitamin c again. But, knowing me, I love trying out previous/new products out. 🤷🏻‍♀️ See everyone next week! I can't wait!
If you missed out on my acne journey (more like maintaining clear skin journey now, haha), follow the links below!
My Acne Journey: 3 Weeks Results!
My Acne Journey: 4 Weeks Results!
My Acne Journey: 6 Weeks Results…
My Acne Journey: 7 Weeks Results
My Acne Journey: 2 Months + 1 Week Results!
My Acne Journey: 2 Months + 2 Weeks!
My Acne Journey: 2 Months + 3 Weeks Results!
My Acne Journey: 3 Months + 1 Week Results
My Acne Journey: 3 Months + 2 Weeks Results
My Acne Journey: 3 Months + 3 Week Results
My Acne Journey: 4 Months + 1 Week Results.
My Acne Journey: 4.5 Months + Clear Skin!!
Categories:
Tags:

Acne, Acne Marks, Acne Prone Skin, Acne Skin, Acne Skin Care, Anti Aging, Anti-Aging, Beauty, Blemishes, Brightening, Brighter Skin, Broad Spectrum, Canmake, Canmake Mermaid Skin Gel, Canmake Mermaid Skin Gel UV SPF 50+ PA++++, Dry Skin, Experience, La Roche-Posay, La Roche-Posay Anthelios Melt-in Milk Face & Body Sunscreen Lotion SPF 100, Lifestyle, Mineral Sunscreen, Neutrogena, Neutrogena Sheer Zinc Face Mineral Sunscreen SPF 50, Oily Skin, Review, Sheer Zinc, Skin Care, Skin Care Products, Skincare, SPF, Sunscreen, Vanicream, Vanicream Mineral Facial Moisturizer Broad Spectrum SPF 30, Vitamin C, Wrinkles