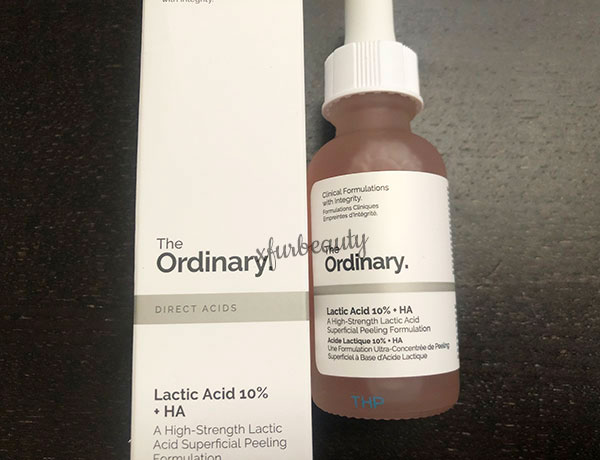 It's been quite a journey! I honestly can't believe it's the 4th week! Time just flew by! After 3 weeks, my skin is nearly clear! I'm only dealing with some odd pimples here there. Nothing major like cystic acne. Now I'm just battling tiny pimples, blackheads/sebaceous filaments, acne marks, and this darn oily skin! My skin looks pretty soft and smooth overall! Everything is going well so far! Just need to kick some of the other issues out of the way or at least keep them at bay! After 4 weeks, I've made more changes! Here are my thoughts and my experience!
My 4th Week Experience
The 4th week was a breeze since I've decreased my use of tret. I didn't experience red, irritating, burning skin this week. All went pretty well. I said I was going to use tret 2-3 times a week, but it turns out that I could use it every other day. My moisture barrier is healthy. It's not burning or red. It looks really good! So! Tret has helped my acne by a ton, but I decided to add a couple of exfoliants in my routine. They are The Ordinary Lactic Acid 10% + HA and a glycolic acid product. I haven't talked much about this glycolic acid product, but I will soon.
I chose The Ordinary Lactic Acid 10% + HA because lactic acid is one of my favorite alpha hydroxy acids. It's gentle and has worked for me before in the past. I once had a lactic acid serum that was super elegant in texture and delivered results. Too bad it's been discontinued. 😔 Since I'm using other The Ordinary skin care products that are working on my skin, I thought I would try The Ordinary's lactic acid product (again, lol) too. I planned on using it 2 times a week, but my skin is tolerating it much better than I thought! What I'm doing is using it every other day along with tret. Now more on this lactic acid product that I'm speaking of!
Here's my experience using The Ordinary Lactic Acid 10% + HA!
I didn't know I wasn't going to start using a lactic acid product. It just popped up out of the blue that I wanted to add one in. It's because I'm not using tret every single day anymore, and my skin felt, looked really oily on the days off. My skin started to get clogged during those days off due to the amount of moisturizers I use plus how oily my skin is. I had to do something about it. With the lactic acid serum, I don't apply it directly to my skin. Just not yet. I apply it after I apply my heaviest moisturizer. I know that's sort of weird, but the lactic acid serum does a great job at absorbing excess oil from my skin and tames the shininess from the moisturizer I'm using. This also helps to prevent any skin irritation and breakouts from the excess oil. Amazingly this worked! I woke up the next morning with skin peeling off of my face in my acne-prone areas. I also had some new blemishes due to the exfoliation, but it's doing exactly what tret does! I didn't get any breakouts from the product itself either! Awesome!
The other product I'm using is RoC Retinol Correxion Deep Wrinkle Night Cream.
This product contains retinol, zinc gluconate, copper gluconate, shea butter, glycolic acid, ascorbic acid, and a bunch of other anti-aging ingredients. I'm only using this product 1-2 times a week. I tried using it separately from the lactic acid, but it didn't yield good results. The product feels a little heavy on the skin and makes my skin appear oily. It's a bit too moisturizing when applied to the skin on my particular skin type. It's a little too much on my skin that's all. That's when I decided to use it in combination with lactic acid. Lactic acid is already gentle. My skin didn't dry out from layering these two products together. I'm getting the benefits from the RoC Retinol Correxion Deep Wrinkle Night Cream and getting the exfoliation from the lactic acid at the same time. RoC Retinol Correxion Deep Wrinkle Night Cream helps to soften the skin. It exfoliates (sort of, haha) and makes my skin appear softer and smoother the next day. Honestly, I feel that it's more moisturizing than exfoliating.
How about tret?
I'm still using it. Just not every single day (as I mentioned earlier). I don't need to use it every day. I feel like using it every day doesn't give me the results I like. It dries my skin out, leaves my skin feeling like it's burning, and my skin feels and looks like it thins out when used too often. I prefer it when my skin appears more fuller and healthy rather than thin and gaunt. It's really difficult to explain but more of tret doesn't mean better or faster results. I'm just going to take tret for what it is right now. Maybe that'll change in the next couple of weeks! But I'm really happy that I started to incorporate other products into my routine, especially lactic acid. It has done wonders for my skin in combination with tret within a single week. I could even say it's helping a lot more with my acne than tret at the moment. My skin looks clearer and smoother after a day of using it! I'm really happy with the results so far! I can't wait to see how much my skin will transform after the 5th week! SO EXCITED!! 🥳
Coming up! Week 5! 😃
If you missed out on my new acne/tret experience…
My Acne Journey: 3 Weeks Results!
Categories:
Tags:

4 Weeks, 4 Weeks Experience, 4 Weeks Results, Acne, Acne Journey, Acne Marks, Acne Prone Skin, Acne Scars, Acne Skin, Anti-Aging, Anti-Wrinkle, Beauty, Blemishes, Clear Skin, Dark Spots, Experience, Horse Oil, Lactic Acid, Lifestyle, My Acne Journey, Oily Skin, Pimples, Results, Review, Shea Butter, Skin Care, Skincare, Week 4 Results, Wrinkles