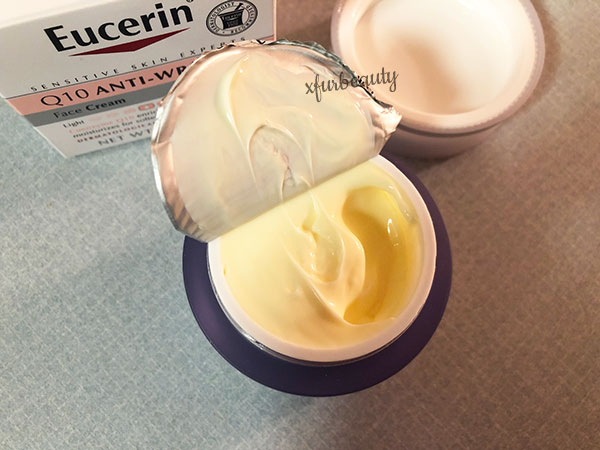 Here's my experience after 2 weeks of using tret! It's been a whirlwind. I'm glad I'm back on it. All of my other acne treatments weren't giving me the results that I wanted. I just wasn't seeing results visually in my skin. I also lost that soft, silky, smooth texture that tret gives my skin. Moisturizing doesn't give the same effect. It's the tret that makes the skin look soft and supple! So, during the second week, I had to bump up to a higher strength. Yep, I'm back to where I started, lol. The lower strength of tret just wasn't cutting it. It helped to reduce the sebum in my skin, but it didn't help much with acne even though it made my skin peel a little bit. I didn't see a positive effect in my acne, and I'm pretty much acne-prone. I needed something much stronger to fight against acne and prevent it from appearing. Well, at least diminish them quick. I also noticed more blackheads too when I was on the lower strength. It was just so weird. It wasn't working for me that's all.
Now back to what I'm using now, which is the higher strength (0.05). I used it 5 times a week with at least 1-2 rest days in between (or when my skin doesn't sting or burn). If it burns, I don't use it. I just listen to my skin to prevent any skin irritations or red skin. That seems to work best for me. Also, I make sure to use heavier moisturizers too when my moisture barrier is trying to heal from tret during rest periods. So after using tret 2 days in a row during the second week, my skin started to get flaky and peel off. I noticed a layer of dead skin sitting on top of my face. I tried not to mess with it and let it peel off by itself. At night, I used RoC Line Smoothing Daily Cleansing Pads to help exfoliate the dead skin off. For some reason, I tried using facial scrubs to remove the dead skin, but I always ended up with dead skin still stuck on my face. The RoC Line Smoothing Daily Cleansing Pads worked like charm! They're amazing at removing dead skin from the facial skin! Love them! I highly recommended them! They're pretty awesome!
During this week, every time my skin peeled, I would get some random breakouts. Sometimes blackheads too. Maybe I'm over-moisturizing my skin. It's like I need moisture, but at the same time, I have to see if I'm over-moisturizing to prevent my skin from breaking out. I really need to re-evaluate my moisturizing routine. I started off using very little products when I first started my tret journey. Next thing ya know it, I'm using a bunch of products! I don't think I need that many products anymore, and I'm thinking about cutting down on my skin care products. Not just because of the risk of over-moisturizing my skin but also time constraints. I simply don't have the time to apply that many products on my face anymore. It's just too time consuming. I have other obligations and responsibilities to take care of. Also, I don't want to have to bring that many products with me when traveling either. It's just way too much! hah!
So! I feel like I'm in a complete never-ending cycle with tret. It works then it doesn't work. I'm trying to make it work, since I love the way it makes my skin look. It actually does help with my acne. I can see the difference in my skin when I was without it. My skin looks great so far with it. Everything seems to be going well. I'm not even a month into re-starting tret, so I have hope that it may work this time around! Stay tuned for my next update! So far, so good! 🙂
⭐ If you missed out on my previous experience with tret…
My experience with tret the first week…
After 1 Month on Tret + Skin Care Routine. Here are My Results.
2 Months on Tret. My results. 🙂
Back to tret! 1 Week Results & My Skin Care Routine. Did it work? 🤔
A break from Tret & What I'm Doing Now
Surprise! Back on tret + Other Acne Treatments for Clear Skin. 🙂
2 Month Tret Update. Is It Working??!! + Other Products I'm Using 🙂
Almost 3 Months On Tret. I'm Done With It! Here's My Experience!
I'm Using Tret Again. Look What Happened!
Categories:
Tags:

2 Week Update, 2 Weeks, 2 Weeks Results, Acne, Acne Skin, Acne Skin Care, Anti-Aging, Beauty, Blemishes, Breakouts, Brighter, Clear Skin, Experience, Journey, Lifestyle, Pimples, Results, Review, Skin Care, Skin Care Products, Skin Care Routine, Skin Care Update, Skincare, Tret, Update, Wrinkles