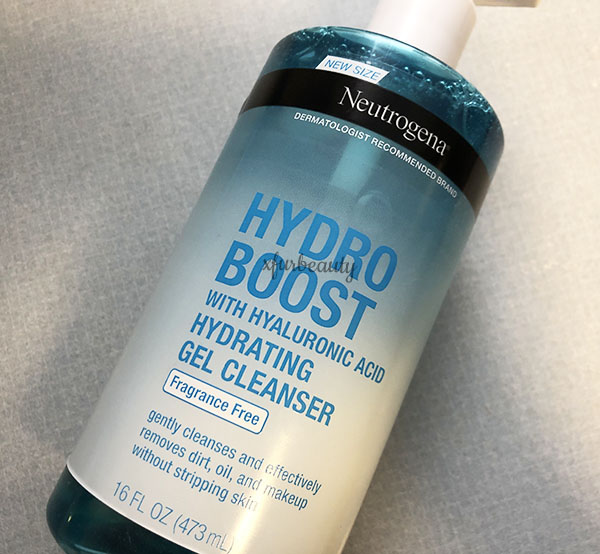 I haven't been able to make any updates lately. There's too much going on. But, this is what's going on so far…
I'm on a short break. 😮‍💨
It's been 3 months and 1 week, but who's counting anymore, lol. I'm still on a basic skincare routine that consists of a face wash, acne treatment, and sunscreen.
What I'm using…
Neutrogena Hydro Boost Hydrating Cleansing Gel with Hyaluronic Acid Fragrance-Free, benzoyl peroxide, and whatever sunscreen I choose for the day. I use whatever I have. I haven't found my HG sunscreen yet. I haven't spent on any new sunscreen lately. I have a bunch that I need to get rid of first. So, the face wash is OK. I'm on my second bottle. I'm thinking about using something that has benzoyl peroxide in it once I'm done with my current face wash. As for benzoyl peroxide, it seems like my skin loves benzoyl peroxide, haha. It's been helping a ton. My skin is basically clear as long as I keep using it. Right now, my skin is freaking clear. Maybe with 1-2 unnoticeable pimples that will eventually disappear soon. I stopped using everything else on my face and just stuck to benzoyl peroxide. Voila! Clear skin. I'm very happy with my skin results so far. Goal achieved. Hopefully, it stays this way.
Remember CeraVe Hydrating Mineral Face Sheer Tint? I was suffering from breakouts on my forehead, mouth area, and chin when I was using it. My skin was oily and just gross looking. I stopped using it a while ago, and my acne lessened throughout that time. Who knew that this sunscreen product was destroying my skin? My skin looked so bad while using it, but I thought it was doing my skin good. I'm glad I removed it. I'm trying to use it up on my body. I won't purchase it ever again.
Here are the sunscreens I've been experimenting with. Because that's the only product I've been swapping weekly and just testing what my skin likes.
Trader Joe's Daily Facial Sunscreen Broad Spectrum SPF 40:
I still do really love the texture of this sunscreen. But, this sunscreen is a no-go for me. I just finished one bottle and opened another (the last one). It's silky, smooth, and works well as a makeup primer. It smooths out my skin and makes it appear so soft. It fills in any lines. Too bad that I can't use it often. I thought I could make this sunscreen my official everyday sunscreen, but I noticed clogged pores due to my skin being extremely oily. The sunscreen makes me break out by trapping oil and causing breakouts. Ugh! I think this is a good sunscreen if you don't have acne. I can use it once in a while, but I can't make it into a daily thing.
Neutrogena Visibly Even Daily Moisturizer SPF 30:
I'm almost done with this sunscreen. Just a few applications left then I can toss it out. It's a discontinued product. I've been using it for so many years, and it never caused breakouts (from what I remember). I feel that it's too moisturizing on my skin, so I've been using other sunscreens. Still need to finish it before it expires.
Canmake Mermaid Skin Gel UV SPF 50+ PA++++:
I started using Canmake again once my skin started to get oily. I was having issues with some sunscreens making my face look like an oily mess. Any sunscreen will do. I remember Canmake helping with some skin oiliness and drying out my skin. I tried it again and no issues as of yet. I've only used it today, so I'll make another update on it, haha. Hopefully, it works because I want a sunscreen that's lightweight, non-greasy, and contains over SPF 50. Gotta use what I have left, which is several bottles, LOL.
I've been off of LRP for some time now. I still have their mineral sunscreen (SPF 50) and SPF 100. The mineral sunscreen makes my face white and dries it out too much. I can't believe I went through bottles of this crap. I'm going to finish my last one and throw it out. As for the SPF 100, it's not too bad. I've been leaning towards lightweight sunscreens due to oily skin. Also, I'm rarely outdoors, so I don't need anything heavy-duty. Maybe when summer hits. ☀️
That's my update since last time. hehe. Have a nice day everyone! 👌
Catch up on my experience!
Restarting Tret & My First Week Experience
My Week 2 Results With Tret. Changes I've Made.
1 Month + 1 Week Using BP & Some Changes I Made This Week!
Categories:
Tags:

Acne, Acne Prone Skin, Acne Skin, Acne Skin Care, Beauty, Benzoyl Peroxide, Canmake, Canmake Mermaid Skin Gel UV SPF 50+ PA++++, CeraVe, CeraVe Hydrating Mineral Face Sheer Tint, CeraVe Hydrating Mineral Sunscreen, Clear Skin, Experience, Hyaluronic Acid, Hydro Boost, La Roche-Posay, La Roche-Posay Anthelios Melt-in Milk Face & Body Sunscreen Lotion SPF 100, Life, Lifestyle, Mineral Sunscreen, Neuteogena Visibly Even Daily Moisturizer SPF 30, Neutrogena, Neutrogena Hydro Boost Hydrating Cleansing Gel with Hyaluronic Acid Fragrance Free, Results, Review, Skin Care, Skincare, SPF 100, SPF 30, Sunscreen, Udpdate, Update, Visibly Even