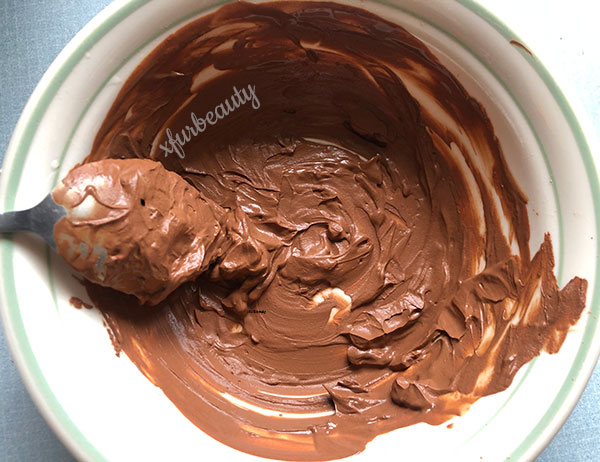 I'm one month into using tret (32 days!). This is what happened this week! 😊
Successfully increased strength & Results!
I was able to increase to a higher strength this week! It went much better than the last attempts. 😅 So what really happened in the past weeks when I tried to increase the strength??? It turns out that it wasn't tret ruining my skin. It was the inactive ingredients in that particular brand that I was using. I was switched over to another brand, and it worked instantly. I didn't have an irritated, sore face the next morning. I just noticed improvements. My skin appeared softer and smoother. I had a nice glow the next morning with some acne purging (what's supposed to happen). I'm still going through the purge as we speak. It's helping to unclog stubborn blemishes and closed comedones that just love to live underneath my skin. I've been trying to get rid of them for so many freaking years. The new strength has been very helpful in pushing them up and out to the surface. So my skin is tolerating the new strength much better for acne. I've been able to use it most days of the week this week. On days when I'm not using the higher strength, I'm still using the lower strength just to use it up. It helps my skin to adjust to the new strength, and I don't want to waste product. But I've seen better and faster results with the higher strength. It looks like brands do matter after all or the inactive ingredients in a product. After 32 days on tret, I'm pretty ecstatic about what's going to happen. All I know is that it's finally working… 😀 Well, I hope! haha!
As for bha, I stopped using it this week after increasing the tret strength. I feel like I'm on an ongoing battle with bha, lol. I've started using it then stopped using it. It's been an on and off relationship with this product, haha. But, in all seriousness, I had to stop using bha because my skin is feeling more sensitive right now after bumping up to a new strength. I don't want to over-exfoliant my skin and ruin it. But once my skin settles down and adjusts to the new tret strength, I'll try my best to reintroduce it back into my routine. I've noticed that tret doesn't do much for sebaceous filaments or blackheads. I've been seeing more of that once I stopped using bha. *sigh* Like, wtf. I'll keep an eye out on my sunscreens if any of them are causing these darn blackheads. That's all I use in the morning anyways. Something must be going on to cause an increase in blackheads.
Still moisturizing…
I'm still moisturizing when necessary. It's almost every night this week, lol. I skipped a day. What I learned is that sandwiching doesn't work for me. I need to apply tret directly onto bare skin for it to be effective. I tried sandwiching vs moisturizer on top vs no moisturizer. My skin seems to prefer the moisturizer on top or no moisturizer. Sandwiching just defeats the purpose. My goal is to treat acne, and I see less results with the sandwiching method. I've been sandwiching for so long. No wonder why it's not working. 😒 I feel like I'm starting all over with tret!!! 🤯 The moisturizer I'm still using is Vanicream Daily Moisturizer for Sensitive Skin. I'm still a little iffy about this moisturizer, but it's all I have right now. I seriously cannot find a better moisturizer that actually moisturizes and protects my skin than this one. I feel like it's going to backfire on me and clog my pores when I least expect it. 😭 I have no issues as of yet. YET. It prevents my skin from drying out when I'm on tret too. It prevents itchy skin and irritation. It soothes my skin. Hopefully it keeps working without clogging pores. I'll still be on the search for a new moisturizer while I'm using Vanicream.
Weekly Clay Mask 💆🏻‍♀️
Clay mask, anyone? I started using a clay mask for 2 weeks already. I've been using it once a week after I do my extractions. I don't think any topical product is going to help with sebaceous filaments or even blackheads besides bha (kinda helps), but I'm waiting to add it back into my routine. I can't right now due to skin sensitivity. So I went back to what I used to do because it's the only think that works or at least helps just a little bit. Also, I'm getting tired of seeing and feeling rough skin on my nose. Even when I was using bha, it didn't get rid of all of the gunk on my nose either. I would have to extract that stuff out myself. Doing a clay mask weekly with extractions has helped. Maybe my skin is just so oily that I can handle this, lol. I haven't had any issues with skin dryness using a clay mask while using tret. It seems like my skin can tolerate this without a problem. My skin feels softer and cleaner afterwards too. Results have been nice though temporary.
New Products & Updates!
I tried another moisturizer this week. It's the First Aid Beauty Ultra Repair Cream. Don't forget to check out my review on this product! Also, I did an update on The Ordinary Matrixyl 10% + HA. 👈🏻
Catch up on my acne journey below!!
My Acne Journey: 3 Weeks Results!
My Acne Journey: 4 Weeks Results!
My Acne Journey: 6 Weeks Results…
My Acne Journey: 7 Weeks Results
My Acne Journey: 2 Months + 1 Week Results!
My Acne Journey: 2 Months + 2 Weeks!
My Acne Journey: 2 Months + 3 Weeks Results!
My Acne Journey: 3 Months + 1 Week Results
My Acne Journey: 3 Months + 2 Weeks Results
My Acne Journey: 3 Months + 3 Week Results
My Acne Journey: 4 Months + 1 Week Results.
My Acne Journey: 4.5 Months + Clear Skin!!
My Acne Journey: 4 Months + 3 Weeks! What I'm Doing to Maintain My Clear Skin. 🙂
My Acne Journey: 5 Months + 1 Week Results
My Acne Journey: 5.5 Months Results!
My Acne Journey: 5 Months + 3 Weeks
My Acne Journey: 6 MONTHS!!! 🎉
My Acne Journey: 6 Months + 1 Week!
Categories:
Tags:

6 Months 2 Weeks, 6 Months 2 Weeks Experience, 6 Months 2 Weeks Results, Acne, Acne Journey, Acne Prone Skin, Acne Skin, Acne Skin Care, Anti-Aging, Anti-Wrinkle, Beauty, Blemishes, Clear Skin, Experience, Results, Review, Skin Care, Skincare, Tret, Tretinoin, Tretinoin Journey, Wrinkles