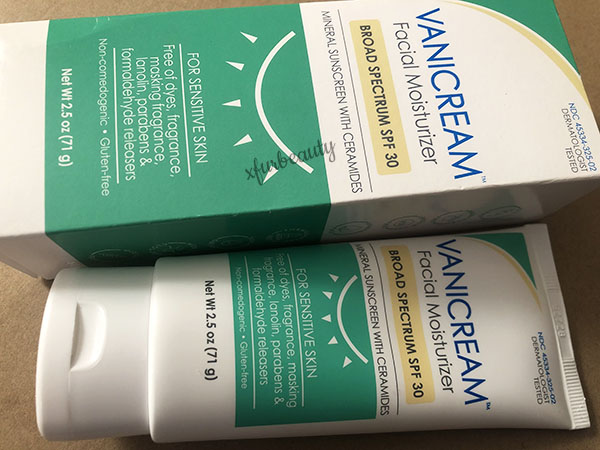 My 5 months experience! 🙂
Some thoughts that crossed my mind ~
Should I stop using moisturizer? Is Vanicream Daily Moisturizer for Sensitive Skin clogging my pores? Should I take a break from benzoyl peroxide?? Hmmm! So many questions!
So! I didn't stop using a moisturizer this week. But, I'm going to try to stop using a moisturizer (Vanicream) next week. Why? I feel like it's slowing down my progress. Possibly clogging my pores. I noticed some sections of my face that keeps on getting re-clogged even after using tret, benzoyl peroxide, and bha. Vanicream feels a little bit sticky and heavy on the skin too. I love the ingredients in the moisturizer and how it helps to heal and protect my skin, but it could be setting me back when it comes to acne. I never used a moisturizer before in the past. It's not because I don't like them. It's because all of them (the ones I have tried, tons!!) ended up breaking me out. I think Vanicream may be one of them. As for benzoyl peroxide, I don't want to use something as drying as benzoyl peroxide in my routine right now while my skin is without a moisturizer. I'll have to wait until my skin adjusts to this new routine first before adding it back in. That's if I need to. I'm still using tret and bha. Both of these products are drying enough for my skin. I'm also going to use both of them without a moisturizer. Let's see what happens!
I tried some old or previous products too, haha! Oops.
I tried The Ordinary Resveratrol 3% Ferulic Acid 3%, The Ordinary Ascorbic Acid 8% + Alpha Arbutin 2%, and The Ordinary Caffeine Solution 5% + EGCG again. The Resveratrol & Ferulic Acid serum and Ascrobic Acid & Arbutin serum was a mistake, lol. I haven't used any The Ordinary serums on my face for a while. I was in for a surprise. Well, kinda. I should've known. Both of these serums felt extremely greasy on the face. It didn't sink in my skin at all and left my skin feeling and looking sticky, heavy, and greasy. I woke up the next morning with red, irritated skin and clogged pores. It messed up my skin so quick. Lesson learned once again. I thought I would try it out again and this happens. Now I know once again that these serums simply do not work on my face. Another product I tried again from The Ordinary is the Caffeine Solution & EGCG. This one worked better. I kind of missed it, so I started using it again, lol. I'm only using it at night since it has a drying, tightening effect on the skin around the eyes. Also, it takes time for the serum to absorb into the skin. So far, nothing bad has happened.
My thoughts on some of my sunscreens…
Vanicream Mineral Facial Moisturizer Broad Spectrum SPF 30:
I'm almost done with this sunscreen. It's a thicker and heavier sunscreen, and it does has the tendency to sit on top of my skin. Ahhh, I love the ceramides in this product. It helps to moisturize, heal, and protect my skin. I haven't noticed any breakouts from using it daily either or from reapplying. I can reapply this sunscreen without the product pilling. It works great as a moisturizer and contains ingredients that I like. I use it when I'm indoors or when I need my skin to heal from exfoliants or actives. I think it's much more moisturizing compared to Vanicream Daily Moisturizer for Sensitive Skin too. The Vanicream Mineral SPF 30 is making me have second thoughts about Vanicream Daily Moisturizer for Sensitive Skin. Hmmmm! So I'm still on the fence about this product. It just feels a bit too rich for my skin type. But it could work. I'll finish the rest of the product and think about it.
Canmake Mermaid Skin Gel UV SPF 50+ PA++++ (Clear):
I tried to use this sunscreen up on my face. I really tried. It's just too drying on the skin, and I couldn't stand the dryness any longer. It ruined the moisture levels in my skin. My skin looked cracked, felt super tight, and painful. I tried using it with a heavier product underneath too, and it still didn't work. I guess I could just use it on my body. I won't repurchase again. I know I've said this many times, but I hate this product. 👎🏻
CeraVe Hydrating Mineral Face Sheer Tint:
A product I grew to love this week is the CeraVe Hydrating Mineral Face Sheer Tint! It's a tinted mineral sunscreen (SPF 30) that contains niacinamide. I was really shocked and am still shocked that it brightened my skin. I noticed a clearer and brighter complexion after rinsing it off for the day. I'm really, really liking this product. I'm using it as my face makeup product (foundation) too. It doesn't provide any coverage, but it's best for my skin to not have anything thick and heavy on it. Also, too many products just causes more acne issues. My skin just looks better after rinsing it off at the end of the day. I'm really enjoying applying this product to my face too. It blends into the skin without leaving a white cast behind. Perfect for sunscreen reapplication.
5 months in and now on to a new week!!
My whole acne journey is right here! Enjoy! 🙂
My Acne Journey: 3 Weeks Results!
My Acne Journey: 4 Weeks Results!
My Acne Journey: 6 Weeks Results…
My Acne Journey: 7 Weeks Results
My Acne Journey: 2 Months + 1 Week Results!
My Acne Journey: 2 Months + 2 Weeks!
My Acne Journey: 2 Months + 3 Weeks Results!
My Acne Journey: 3 Months + 1 Week Results
My Acne Journey: 3 Months + 2 Weeks Results
My Acne Journey: 3 Months + 3 Week Results
My Acne Journey: 4 Months + 1 Week Results.
My Acne Journey: 4.5 Months + Clear Skin!!
My Acne Journey: 4 Months + 3 Weeks! What I'm Doing to Maintain My Clear Skin. 🙂
Categories:
Tags:

5 Months, 5 Months Experience, 5 Months Results, Acne, Acne Journey, Acne Prone Skin, Acne Skin, Acne Skin Care, Alpha Arbutin, Anti-Aging, Anti-Wrinkle, Arbutin, Ascorbic Acid, Beauty, BHA, BHA Liquid, Blemishes, Caffeine Eye Serum, Caffeine Solution, Canmake Mermaid Skin Gel, Canmake Mermaid Skin Gel UV SPF 50+ PA++++, Canmake Sunscreen, CeraVe, CeraVe Hydrating Mineral Face Sheer Tint, CeraVe Hydrating Mineral Sunscreen SPF 30, CeraVe Hydrating Mineral Sunscreen SPF 30 Face Sheer Tint, Clear Skin, Experience, Ferulic Acid, Mineral Sunscreen, Results, Resveratrol, Review, Sensitive Skin, Skin Care, Skincare, Sunblock, Sunscreen, The Ordinary, The Ordinary Ascorbic Acid 8% + Alpha Arbutin 2%, The Ordinary Caffeine Solution 5% + EGCG, The Ordinary Resveratrol 3% Ferulic Acid 3%, Tret, Tretinoin, Tretinoin Journey, Vanicream, Vanicream Daily Moisturizer, Vanicream Daily Moisturizer for Sensitive Skin, Vanicream Mineral Facial Moisturizer Broad Spectrum SPF 30, Vitamin C, Wrinkles