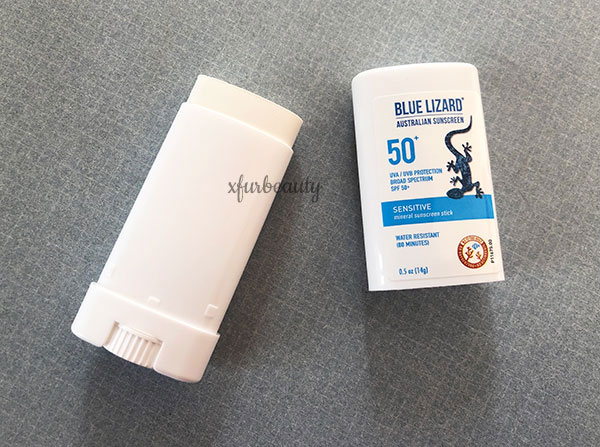 It's been 6 MONTHS on this acne journey! Even though I've been on this acne journey for 6 months, I'm going to be counting the days when I started to use tret daily (at least try to). I'm nearing 3 weeks soon! Today marks 19 DAYS!! I've decreased from the highest dose to the lowest so I can use it daily. I would stick to the highest dose, but I got tired of my skin peeling constantly. Peeling skin isn't a bad thing, but while my skin was peeling, it didn't help much with acne. There could be many possibilities why it didn't work during that time. Maybe it's because I was using that pore-clogging moisturizer (Vanicream Daily Moisturizer for Sensitive Skin). That's one of the products that ruined my progress plus other skin care products that I don't use anymore. It's just cleanse, treat, and sunscreen for me. I think what else ruined my acne progress was my past vegan diet (here's a new update!). My skin had a difficult time healing. Now, my skin heals quickly if there's a wound. Thanks to the high quality protein from meat. 🍖 It was a combination of things in my life. Why not just use the high dose without a moisturizer now?? I honestly don't feel like switching right now. I'm already using what works. Low dose of tret is definitely working. I can see visible results. It took time to get there, but it's finally working. Patience is key at this point.
The Purge & Results.
My skin purged and peeled twice this week. I was pretty ecstatic about it because that's a sign that tret is working for my acne. I could feel a thick layer of dead skin sitting on my face. It felt so gross, but it was extremely satisfying to remove by the end of the day, lol. Once the dead skin came off, I noticed breakouts. 😒 It sucks, but it's bound to happen. Cell turnover and new skin cells. I'm not happy with the new breakouts but at least I know it's doing something. So far, I've experienced 3 cysts that randomly popped up out of nowhere. They healed much faster instead of lingering on for weeks. I've also had smaller pimples. The pimples that have been living underneath my skin for several months end! I've been trying to zap them with other acne treatments like salicylic acid and benzoyl peroxide to no avail. Now, they are finally out! I noticed some blackheads too. I made a mistake of extracting some of the blackheads and that pressure created red marks in my skin. Technically, I ripped my skin off. 😓 Note to self, don't ever do this again even if it's tempting. I thought the blackheads were from my sunscreen. It's actually from the tret purge. The rest of the blackheads loosened up and fell out of my pores the next day (woohoo! but yuck?). Those red marks faded away at the end of the week too. Thankfully.
Most of the breakouts I experienced this week have healed on its own, except for one cyst, but it's shrinking quickly. I noticed that cyst just a day ago, so that's why it's still hanging out on my face. Overall, my skin looks softer and smoother. It looks way better now (3 weeks) compared to when I started. It also looks better compared to when I was on the highest dose. I went through a short phase of irritation (burning, red/pink skin, some dryness). Now those signs of irritation have lessened quite a bit. There's some irritation, but I can get by without problems arising. My skin is just peeling and unclogging pores now with every day use. I was applying my bb cream and was super impressed that my bb cream just glides over my skin smoothly. It looked sooo smooth! Like what my skin used to look like when it was fully clear! I'm very ecstatic with the results so far! Can't wait to see further improvements within the next few weeks! By the way, I stopped using bha since I don't need it right now. I'll use it whenever my skin needs it. I don't want to dry my skin out when I'm not using a moisturizer. All of a sudden I had the urge to look for one, but I haven't found one that I think would suit my skin. 🤷🏻‍♀️ I'm still moisturizer-free.
Some products I love this week…
Blue Lizard Sunscreen Stick Sensitive:
This wasn't the type of sunscreen for the summer, but it's working for me in the winter. I'm not using it on my face. It contains shea butter, coconut oil, candelilla wax, sunflower seed oil, sunflower seed wax, castor oil, jojoba seed oil, and even cocoa butter. This sunscreen is a haven for clogged pores. So! I used it around my eyes, neck, and ears. It's too heavy and oily for me for the back of the hands. I love using this product on my neck. It helps to moisturize and protect that part of my skin from harmful UV rays. Works great during the cooler, colder months!
CeraVe Hydrating Mineral Face Sheer Tint:
I have so many good things to say about this sunscreen. I'm on my second tube, and I'm almost running low! Thank goodness I stocked up on this sunscreen. I can't run out. I won't. As long as it's available. This sunscreen is tinted and makes it very easy to apply mineral sunscreen (usually leaves a white cast behind). This sunscreen just blends into the skin well, leaves the skin moisturized (hasn't clogged my pores yet!), and makes my skin look super soft and dewy. It helps to brighten my skin too with niacinamide. The only thing I would change about this sunscreen so far would be the SPF. I still wish it was SPF 50+!!
Just finished up 6 months! 🥳
My full acne journey from the beginning 'til now! 👇🏻
My Acne Journey: 3 Weeks Results!
My Acne Journey: 4 Weeks Results!
My Acne Journey: 6 Weeks Results…
My Acne Journey: 7 Weeks Results
My Acne Journey: 2 Months + 1 Week Results!
My Acne Journey: 2 Months + 2 Weeks!
My Acne Journey: 2 Months + 3 Weeks Results!
My Acne Journey: 3 Months + 1 Week Results
My Acne Journey: 3 Months + 2 Weeks Results
My Acne Journey: 3 Months + 3 Week Results
My Acne Journey: 4 Months + 1 Week Results.
My Acne Journey: 4.5 Months + Clear Skin!!
My Acne Journey: 4 Months + 3 Weeks! What I'm Doing to Maintain My Clear Skin. 🙂
My Acne Journey: 5 Months + 1 Week Results
My Acne Journey: 5.5 Months Results!
My Acne Journey: 5 Months + 3 Weeks
Categories:
Tags:

6 Months, 6 Months Experience, 6 Months Results, Acne, Acne Journey, Acne Prone Skin, Acne Skin, Acne Skin Care, Anti-Aging, Anti-Wrinkle, Beauty, Blemishes, Blue Lizard, Blue Lizard Sunscreen Stick Sensitive, CeraVe, CeraVe Hydrating Mineral Face Sheer Tint, Clear Skin, Experience, Mineral Sunscreen, Moisturizer, Results, Review, Sensitive Skin, Skin Care, Skincare, Sunblock, Sunscreen, Tret, Tretinoin, Tretinoin Journey, Vanicream, Vanicream Daily Moisturizer for Sensitive Skin, Wrinkles