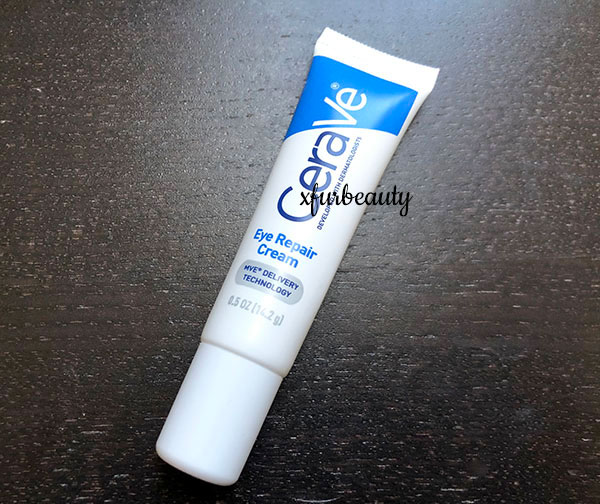 I made a list of skin care products I stopped using in a previous post. Here's another post on skin care products that I stopped using. A bunch more skin care products popped up out of nowhere. Well, I just noticed them. haha. Enjoy! 😊
Go here for my first list of products that I stopped using! 👈🏻
Let's begin…
The INKEY List Retinol Eye Cream
I'm almost done with this retinol eye cream from The INKEY List. I must say, once I finish the tube, I'm officially done with it. I wish I could say that it has done miracles to my eye area, but I have yet seen anything after months of using it. I opened a new tube of this product in January. It's the end of May now. This is my third purchase of this product. I think that should be more than enough to see some results. And that's not what I'm getting. So, it didn't live up to what it claims to do. I think I'm over it. There are better retinol eye creams out there. This one isn't for me. I feel like it's just another useless product in my routine. I'm really just going through the motions using it up.
CeraVe is a very popular skin care brand due to its ingredients (ceramides, hyaluronic acid, niacinamide), and it's an affordable drugstore brand with those particular ingredients. But I've used CeraVe for so many years and was never impressed by any of their products. Does anyone feel the same way? Even before it became super popular, it was just not that great to me. The CeraVe Eye Repair Cream did nothing for my under eyes. It didn't help moisturize it either. If you're looking for a good eye cream that moisturizes, this isn't it. It didn't help with fine lines and wrinkles. It didn't help with dark under eye circles either. I feel like I just wasted my money on this eye cream when it works the same as the CeraVe Moisturizing Cream. I'm not going to purchase it again. It's such a below average product with overhyped ratings.
On to CeraVe Moisturizing Cream…
It's been a drag trying to finish this product up. Some days I take a huge chunk of the product to speed up the process, lol. This moisturizing cream isn't that moisturizing. It leaves a weird film behind on the skin, and I haven't noticed an increase in moisture in my skin (body). I always need to follow up with another truly moisturizing product to keep my skin moisturized. This is another overhyped CeraVe skin care product. You got it, I won't purchase again, lol.
I've been using 100% Pure Horse Oil for the past months. I tried using it on my face and that didn't work out. It clogged my pores. *sigh* I haven't found an oil that works on my reactive skin. This one went out real quick. I kept using it to moisturizing my neck and chest. I have to use it for something, right? lol. Well, after several months of using it, no results. I don't think it has helped with anything or done anything for my skin. I prefer GUERISSON 9 Complex Cream instead, but it's a cream that's too heavy and rich for my face. It makes a really nice neck/chest cream though. Sometimes I use it as an eye cream too. Works way better at moisturizing compared to the other eye creams I've listed in this post — CeraVe Eye Repair Cream and The INKEY List Retinol Eye Cream. The Horse Oil goes on my not to buy list. I'm over it.
That's all I can think of right now. I feel like I have WAY MORE skin care products to share. I'm sure I'll encounter them along the way. hahahaha! 🙃 Thank you for reading! 😊
Categories:
Tags:

Acne, Acne Skin, Acne Skin Care, Anti-Aging, Beauty, Beauty Products, CeraVe Eye Repair Cream, CeraVe Moisturizing Cream, Experience, Eye Cream, Horse Cream, Horse Oil, INKEY, Moisturizing, Pure Horse Oil, Retinol, Review, Skin Care, Skincare, The INKEY List, The INKEY List Retinol Eye Cream, Wrinkles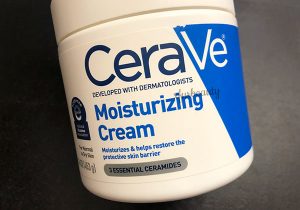 I officially finished my first jar of CeraVe after about 3 months. I thought it would take me much longer to finish the whole jar. But nope. I opened the jar one day and noticed that I was done with it. I hit the bottom of the jar! Yay! I've been waiting for this fine moment. It's officially here! lol. Now here are my thoughts on CeraVe Moisturizing Cream after finishing the cream…
If you missed out on my posts on CeraVe Moisturizing Cream, follow the links below. 🙂
So I picked up CeraVe Moisturizing Cream…
My thoughts on CeraVe Moisturizing Cream after 1 Month!
Like before, I didn't use the cream on my facial skin. The texture, consistency, finish of product isn't for my facial skin. I would end up with a ton of clogged pores. So! I used it only on my body instead. The product is creamy but doesn't feel as lightweight as I thought it was. It's a little thicker in texture. Soft and smooth. When applied to the skin, it feels soothing and calming, especially when it's cold. It absorbs into the skin nicely. Vanishes into the skin but leaves a thin layer of residue behind. That's where the slight heaviness comes in. This is what bothered me the most about the cream. The thin layer of residue that it leaves behind irritated my skin. I ended up with a rash on some parts of my body like my arms and shoulders. I can't use the cream on those parts of my body every day. It just makes my skin itchy and red. The product seems to work better for my legs, feet, and hands. That's where I use the cream most often. No problems there! But still, the thin layer of film it leaves behind is annoying.
So CeraVe Moisturizing Cream is called a 'Moisturizing' cream, but it's not that moisturizing, in my opinion. I can layer a bunch of this cream on my skin and still need more moisture. I didn't rely on this cream to keep my skin moisturized. It's not that great of a moisturizer. I really don't know why this cream is so popular. Perhaps it's because it contains ingredients such as ceramides and hyaluronic acid. And it's fragrance-free. 🤔 But we need to consider the overall formulation of the product. And honestly, I didn't see major changes in my skin using this cream. I just used it to finish up the jar (in which I did). BUT! I have a few more jars of this stuff to finish up. Don't ask me why I picked up a few more. Ugh! I'm just stuck with them now. Lol. I recently opened up a new jar quick so I can get started (to finish it up). So apparently, it takes me about 3 months to finish up a whole jar. But will I purchase any more CeraVe Moisturizing Creams after I'm truly done? Probably not. I'm really not that impressed with this product. It's pretty average. Nothing to call home about. There are better moisturizers out there. Don't get me wrong. I don't hate it. I just don't love it.
The only CeraVe product I actually kinda like and use is CeraVe Eye Repair Cream (click!), but it's not the best eye cream out there. Enjoy my review on it by clicking the link!
I hope my update on CeraVe Moisturizing Cream was helpful. Have a wonderful day. 🙂
Categories:
Tags:

Body Care, Body Cream, Body Lotion, Body Moisturizer, Ceramides, CeraVe, CeraVe Moisturizing Cream, CeraVe Skin Care, Experience, Hyaluronic Acid, Lifestyle, Lotion, Moisturizer, Moisturizing, Results, Skin Care, Skincare