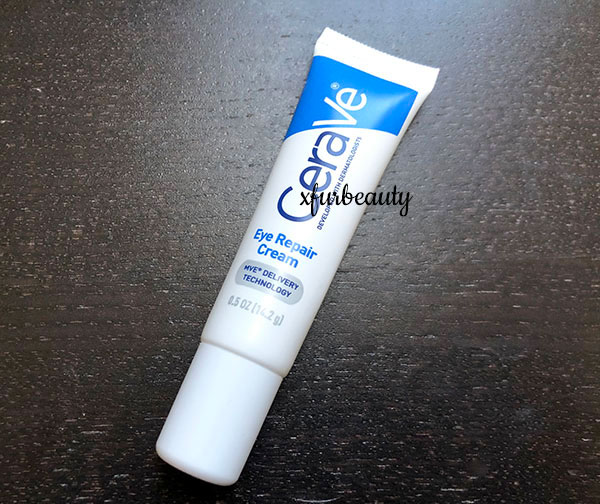 I made a list of skin care products I stopped using in a previous post. Here's another post on skin care products that I stopped using. A bunch more skin care products popped up out of nowhere. Well, I just noticed them. haha. Enjoy! 😊
Go here for my first list of products that I stopped using! 👈🏻
Let's begin…
The INKEY List Retinol Eye Cream
I'm almost done with this retinol eye cream from The INKEY List. I must say, once I finish the tube, I'm officially done with it. I wish I could say that it has done miracles to my eye area, but I have yet seen anything after months of using it. I opened a new tube of this product in January. It's the end of May now. This is my third purchase of this product. I think that should be more than enough to see some results. And that's not what I'm getting. So, it didn't live up to what it claims to do. I think I'm over it. There are better retinol eye creams out there. This one isn't for me. I feel like it's just another useless product in my routine. I'm really just going through the motions using it up.
CeraVe is a very popular skin care brand due to its ingredients (ceramides, hyaluronic acid, niacinamide), and it's an affordable drugstore brand with those particular ingredients. But I've used CeraVe for so many years and was never impressed by any of their products. Does anyone feel the same way? Even before it became super popular, it was just not that great to me. The CeraVe Eye Repair Cream did nothing for my under eyes. It didn't help moisturize it either. If you're looking for a good eye cream that moisturizes, this isn't it. It didn't help with fine lines and wrinkles. It didn't help with dark under eye circles either. I feel like I just wasted my money on this eye cream when it works the same as the CeraVe Moisturizing Cream. I'm not going to purchase it again. It's such a below average product with overhyped ratings.
On to CeraVe Moisturizing Cream…
It's been a drag trying to finish this product up. Some days I take a huge chunk of the product to speed up the process, lol. This moisturizing cream isn't that moisturizing. It leaves a weird film behind on the skin, and I haven't noticed an increase in moisture in my skin (body). I always need to follow up with another truly moisturizing product to keep my skin moisturized. This is another overhyped CeraVe skin care product. You got it, I won't purchase again, lol.
I've been using 100% Pure Horse Oil for the past months. I tried using it on my face and that didn't work out. It clogged my pores. *sigh* I haven't found an oil that works on my reactive skin. This one went out real quick. I kept using it to moisturizing my neck and chest. I have to use it for something, right? lol. Well, after several months of using it, no results. I don't think it has helped with anything or done anything for my skin. I prefer GUERISSON 9 Complex Cream instead, but it's a cream that's too heavy and rich for my face. It makes a really nice neck/chest cream though. Sometimes I use it as an eye cream too. Works way better at moisturizing compared to the other eye creams I've listed in this post — CeraVe Eye Repair Cream and The INKEY List Retinol Eye Cream. The Horse Oil goes on my not to buy list. I'm over it.
That's all I can think of right now. I feel like I have WAY MORE skin care products to share. I'm sure I'll encounter them along the way. hahahaha! 🙃 Thank you for reading! 😊
Categories:
Tags:

Acne, Acne Skin, Acne Skin Care, Anti-Aging, Beauty, Beauty Products, CeraVe Eye Repair Cream, CeraVe Moisturizing Cream, Experience, Eye Cream, Horse Cream, Horse Oil, INKEY, Moisturizing, Pure Horse Oil, Retinol, Review, Skin Care, Skincare, The INKEY List, The INKEY List Retinol Eye Cream, Wrinkles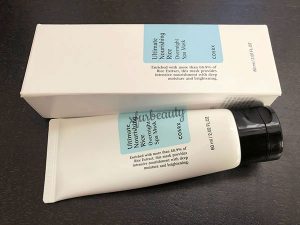 I attempted to try Cosrx Ultimate Nourishing Rice Overnight Spa Mask again after trying it out several times. Actually, many, many times. Check out my previous reviews on the rice mask here:
Review: Cosrx Ultimate Nourishing Rice Overnight Spa Mask
Another Update on Cosrx Ultimate Nourishing Rice Overnight Spa Mask!
So the reason why I tried the rice mask again is because I still have it. After a break from it, I decided to give it a go again due to experiencing dry skin. I thought, why not? lol. I started off using the rice mask a few times a week at night. I used it like how it's supposed to be used, a PM moisturizing product. And only a few times a week, no more than that. That went well. My skin felt softer and moisturized. Even though it contains rice extract and niacinamide, it didn't brighten my skin. I remember it temporarily brightening my skin and giving it a glow at some point but that didn't happen this time. This product isn't good at brightening the skin that's all I know. It is definitely moisturizing, and my skin felt hydrated and moisturized when I used it.
I started using it more often (including mornings), since it made removing flaky skin much easier. My skin would just peel off easily and effortlessly. Afterwards, leaving my skin feeling super hydrated and smooth. I loved the results and kept using the rice mask. Still, it didn't help brighten my skin. Isn't that what rice extract and niacinamide is for? Something about the ingredients in this product that just doesn't brighten the skin. It doesn't work! At least not on my skin. So my skin was well nourished while using this mask. That's the only reason why I kept using it. It's the most moisturizing skin care product that I have without causing cystic acne. But! I spoke to soon. This is what happened as I continued to use it…
Everything was going well. My skin felt nurtured, moisturized, super soft, and the general health of my skin improved due to how hydrated my skin was. It looked soooo dewy and healthy! Well, those improvements didn't last for long. My skin started to break out a little bit. I had tiny little pimples on my forehead. Some blackheads that were very stubborn. I had to toss in some Salicylic Acid to remove them. Even when using Salicylic Acid, it was pretty obvious that the rice mask was causing the breakouts. So, I had to stop using it to get rid of the pimples. After all of this fiasco, I attempted to use the rice mask a few times a week at night again (not every day). I thought I could just use it once or twice a week on my face and get away with the hydration, lol. That's all I really needed — a good moisturizer. Nope, my skin wasn't having it. I would still get breakouts.
Honestly, I think my time with the Cosrx Ultimate Nourishing Rice Overnight Spa Mask is over as a face moisturizer. I really wanted it to work (tried it multiple times and failed, lol), but some products just don't work for some people. This one and my face don't go well together. I'm not using it as a facial moisturizer anymore, but I'm not entirely done with it. It seems to make a good eye cream and body cream (in sensitive areas like my chest). I'll keep it around for that. It's very affordable for the amount of product. So if you have acne-prone skin that's oily, be careful. This may or may not work for you. It does contain oils, such as sunflower seed oil, palm oil, and palm kernal oil. I think the oils were a huge problem for me.
Categories:

Anti-Aging, Beauty, Moisturizer, Skin Brightener, Skin Care, Sleeping Mask
Tags:

Acne Care, Acne Prone Skin, Acne Skin, Beauty, Beauty Products, Brightening, Brightening Mask, Brighter Skin, Cosrx, Cosrx Skin Care, Cosrx Ulitmate Nourishing Rice Overnight Mask, Cosrx Ultimate Nourishing Rice Overnight Spa Mask, Dry Skin, Moisturizer, Niacinamide, Oily Skin, Results, Review, Rice, Rice Extract, Rice Mask, Skin Care, Sleeping Mask, Update