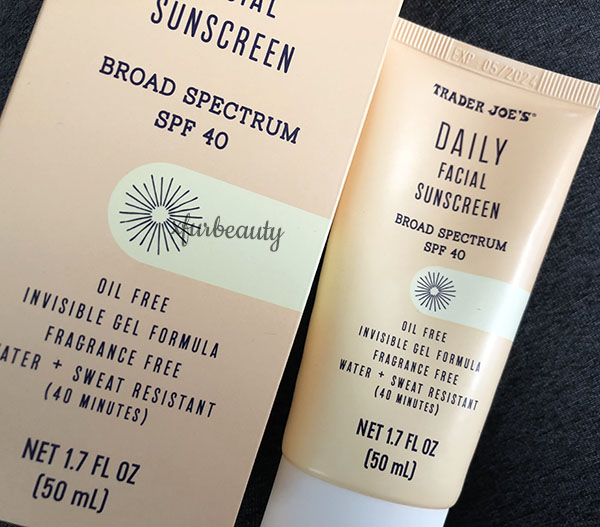 I stopped using tret, lol. After last week's results, I wasn't happy with any of it. Using tret directly on my skin yielded better results, but it tore my skin up. The lower strengths of tret, from my experience, don't have any positive affects on my acne. I tried buffering to lessen the side effects, such as dryness, redness, and any other skin irritations. My results buffering was so poor. My skin ended up so clogged. But It might've been the Cosrx Advanced Snail 96 Mucin Power Essence clogging my pores. Or, Vanicream Daily Facial Moisturizer for Sensitive Skin?? I get mixed results with this moisturizer. So I stopped using Cosrx Snail Mucin Essence and kept using Vanicream Daily Facial Moisturizer. It's the only moisturizer that I have. I still can't find another moisturizer that works without ruining my skin. Vanicream it is for now. Just for now, haha. That's until I find a better moisturizer for my skin type. Just using the Vanicream moisturizer and leaving out the Snail Mucin Essence, my skin looked better and less clogged. But, my skin didn't look that good. I could tell that I still had acne issues. It could've been better. I can just tell if my skin is improving or not. It just seemed stagnant. Since I stopped using tret, I started using a different retinoid instead. It's time to switch things up again for another time. This time, it's tazorac. This retinoid isn't anything new to me. I've used tazorac with amazing results before. It actually cleared my acne up once before like tret. Let's give it another try. I also started using benzoyl peroxide more frequently than I expected this week too. Here's my experience and results for week #2!
My Experience with Taz & Benzoyl Peroxide this week!
I used taz 3 times this week. And I used taz 3 times in a row, back-to-back. That was a bad decision. It worked to help clear up some clogged pores, but my skin started to feel dry and started to sting. After using it 3 times in a row, I took a day off. After a day of not using anything but a moisturizer (which stung my skin), I decided to increase my application of benzoyl peroxide. My skin just looked so clogged even when using taz. After 2 days of using benzoyl peroxide, I noticed a dramatic change in my complexion pretty quick. My breakouts diminished. My skin looked cleaner and less clogged. It killed active acne blemishes on the spot. It helped to decrease sebum on the surface of my skin. I also noticed some skin peeling all over my face. Wow, this thing called benzoyl peroxide is amazing. It seems like I'm stuck using it for the rest of my life. It's the only acne treatment that makes any changes in my skin in a short period of time. Since my skin looks pretty good right now after increasing my use of benzoyl peroxide, I decided to use benzoyl peroxide more often than taz. Taz helps, but I think benzoyl peroxide is where it's at when it comes to clearing my skin. Every time I use benzoyl peroxide, my skin gets better. I have less closed comedones, less blackheads, less chances of pimples developing. I'll figure something out in the upcoming weeks, but my skin looks clear at the moment because of benzoyl peroxide. So, by the end of the week, I took a break from actives and just moisturized my skin. I'll restart when my skin is ready. It's looking very crusty and dry. It itches too from the dryness, haha. I have no new pimples though!
Update on Sunscreens! 🧴
How much I love the high UVB and UVA in this sunscreen. I simply cannot use on my face. I noticed clogged pores and whiteheads/blackheads on my nose, forehead, and chin area. The formula of this product is just not working for my skin. I wished it did. I stopped using it after noticing an increase in clogged pores. I guess I could use the rest of what I have on my body. This sucks because I really wanted it to work.
CeraVe Hydrating Mineral Face Sheer Tint:
I've been using this sunscreen as my main sunscreen. I like it, but there are some things that I don't like about it. First off, the tint of this sunscreen makes my face look super orange. Repplying the sunscreen makes my face look even more orange than before, lol. Other reasons I don't like about this sunscreen includes it being only SPF 30, the fact that it feels a little heavy on my oily skin, and it stings my face when I'm using acne products that peel the skin. My skin literally burns with this sunscreen. But, yes, I'm still using it anyways, lmao. I'll be on the look out for another sunscreen. That's if I can find another one that works just as well as this one while being afforable.
Trader Joe's Daily Facial Sunscreen Broad Spectrum SPF 40:
I picked up two new bottles of Trader Joe's Daily Facial Sunscreen Broad Spectrum SPF 40. I missed it, so I purchased more. It's also effective, has SPF 40, has a nice texture to it (silky, smooth, moisturizing, doesn't burn my skin), is broad spectrum, and is very affordable. It costs less than the CeraVe Hydrating Mineral Face Sheer Tint. Trader Joe's SPF 40 is a chemical sunscreen though. I do prefer mineral sunscreens over chemical sunscreens. But, this chemical sunscreen makes my skin feel super elegant and nice. I'm loving it using so far after using it again.
That's my 2 week update! Stay tuned for next week!
Check out my first week experience here!
Restarting Tret & My First Week Experience
Categories:
Tags:

Acne, Acne Prone Skin, Acne Skin, Acne Skin Care, Altruist, Altruist Sunscreen SPF 50, Anti Aging, Beauty, Broad Spectrum, CeraVe, CeraVe Hydrating Mineral Face Sheer Tint, Dry Skin, Experience, Lifestyle, Mineral Sunscreen, My Experience, Oily Skin, Review, Sensitive Skin, Skin Care, Skincare, SPF, SPF 30, SPF 40, SPF 50, Sun Care, Sunblock, Sunscreen, Tinted Mineral Sunscreen, Trader Joe's, Trader Joe's Daily Facial Sunscreen Broad Spectrum SPF 40, Tret, Tretinoin, Week 2 Experience, Week 2 Results, Wrinkles