I have another sunscreen from Eucerin. It's the Eucerin Advanced Hydration SPF 50 Sunscreen Spray with Hyaluronic Acid + Humectants. It's the sunscreen spray instead of the lotion. More about this sunscreen: It's formulated with 5 antioxidants, hyaluronic acid, and humectants for an immediate long-lasting hydrating effect. It's lightweight and non-greasy. Has a dry-touch finish that leaves no visible residue. It's a non-alcoholic lotion spray, non-comedogenic (won't clog pores), hypoallergenic, suitable for sensitive skin, suitable for daily use, formulated for all skin tones. It's free of fragrance, dyes, parabens, PABA, phthalates, oxybenzone, and octinoxate. Water-resistant (up to 80 minutes) and sweat-resistant. I've been using this product for at least a month now. Here are my thoughts and experience on it.
My Experience with Eucerin Advanced Hydration SPF 50 Sunscreen Spray with Hyaluronic Acid + Humectants:
Texture & Application
This sunscreen comes in a spray bottle (60 oz. / 170 g.). The nozzle is very easy to use. To use the sunscreen spray, twist the nozzle until there's an opening then press down. To close the spray, turn the nozzle until the opening is hidden. I didn't have any issues with the product getting stuck. I really liked the packaging of this product. When dispensed from the bottle, the texture of this sunscreen is lightweight and bubbly. It has a nice cold, cooling, soothing feeling when sprayed on the skin. The sunscreen is white, but it doesn't leave a white cast or residue behind. Once rubbed into the skin, it blends into the skin well, but it leaves the skin feeling very greasy. I love that this sunscreen is alcohol-free. One of the reasons why I wanted to try it out in the first place. Unfortunately, this sunscreen burned my eyes and skin. I noticed a tingly sensation on my skin when applied to the skin. So my use of this sunscreen didn't last for too long. I had to stop using it due to irritation. I ended up using the rest of the sunscreen on my body instead. I think it works better as a body sunscreen rather than a facial sunscreen.
It's hydrating.
It's a hydrating and moisturizing sunscreen, but I thought it was too greasy on my skin. I've used plenty of greasy sunscreens and this one takes the cake. Besides the burning, I couldn't deal with the greasiness of the product. It feels uncomfortable on the skin.
It stinks.
The spray is fragrance-free, but it does have smell to it. The smell is very strong (sunscreen/chemical smell) that irritated my skin and eyes. Even though I use it on my body, I didn't enjoy using it on my body. The smell of the sunscreen is just so strong that it gets into my eyes. I get teary and spend the rest of the day with bloodshot eyes.
Did it clog my pores?
It's greasy, but I didn't notice any clogged pores (surprisingly). But, I didn't use it for long. My skin and eyes became irritated pretty quick. I use it on my body and haven't had any breakouts. I don't have acne on my body though.
Final Thoughts
I finally had the chance to try out the Eucerin sunscreens (especially the spray). I've been wanting to try it out for the longest time! Too bad, so sad. The sunscreen spray didn't live up to my expectations and some of its claims like being non-greasy, having a dry-touch (no it didn't), for sensitive skin (I don't have sensitive skin, and it burned my skin). I thought the sunscreen was very irritating, and I didn't enjoy using it. I would think it would be more gentle on the skin due to how lightweight it is on the skin. It feels like bubbles! Also, it contains hyaluronic acid and humectants to soothe the skin. Nope, I was betrayed. My facial skin and eyes didn't like it one bit. My experience using it on my body was different, but is it worth it? In my opinion, no. I wasn't impressed with this sunscreen spray for the face or the body. Thought I had found a good alcohol-free sunscreen spray. I guess not. I won't purchase again.
On the left, the Eucerin SPF 50 Lotion. On the right, the Eucerin SPF 50 Spray. I've already finished the lotion. For a full review on the lotion, go here.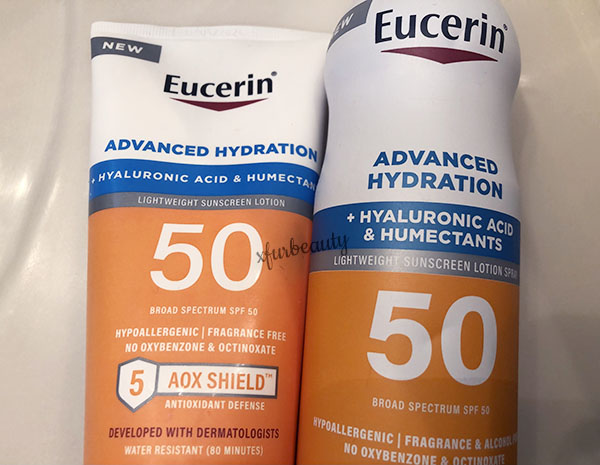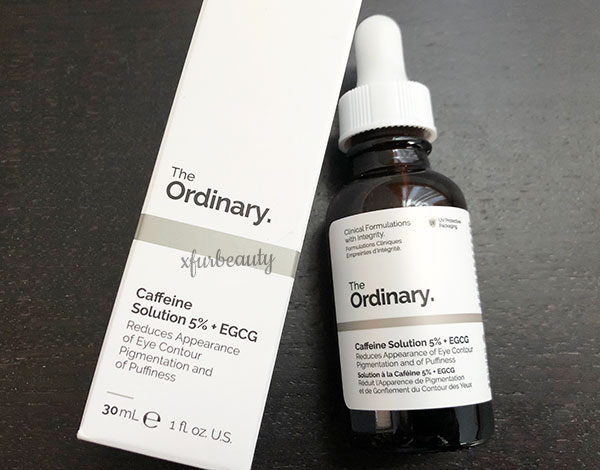 I stopped using more products. 😃 I've been using these two products since forever. I think it's time to let them go. They are The Ordinary Caffeine Solution 5% + EGCG and Cosrx Advanced Snail 96 Mucin Power Essence. Let's start off with The Ordinary!
The Ordinary Caffeine Solution 5% + EGCG:
It's been about 2 years using The Ordinary Caffeine Solution 5% + EGCG. The purpose of this product is to reduce the appearance of eye contour pigmentation and puffiness. I thought it was working at first, but I haven't noticed much of a change in my skin (under eyes) after another year of using it. All it did was dry my under eye area out. I still have dark under eye circles. I make sure to get enough sleep too, and I still have them, lol. Must be genetics, haha. Oh well. I only have puffy eyes once in a while, but this product didn't do much for puffy eyes when I had them. Just like most The Ordinary skin care products, this one didn't work for me either (2 years!!! 😮‍💨). This is the last of The Ordinary products I have in my skin care routine. I removed all of The Ordinary products I was using. I think I'm over this brand. Most of their products are too greasy, oily for my skin type. They don't sit well on my skin. My skin gets more oily and ends up with breakouts. I've been dealing with acne for so long that I wonder if The Ordinary products contributed to the clogged pores. So far, after not using any of them (along with a bunch of other skin care products), my skin has improved. With the Caffeine Solution, it was just drying even when I moisturize my eye area heavily. It tightens my under eyes and dries it out. When I stopped using it, the dryness went away. I'm going to stick to moisturizing products only for the eyes from now on. I'm over this product. It didn't work for me.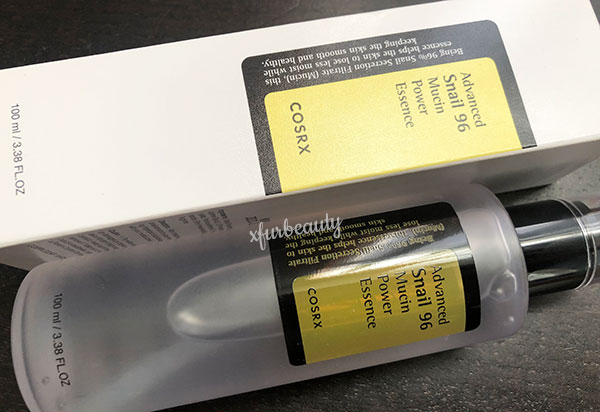 Cosrx Advanced Snail 96 Mucin Power Essence:
I stopped using Cosrx Advanced Snail 96 Mucin Power Essence since I wanted a simple, basic skin care routine instead. All products that didn't serve a purpose in my routine had to go. This was one of them. With the Snail Essence, it didn't really hydrate my skin by much. I tried using it alone without any other skin care products, and my skin felt extremely dry. My skin started to crack. I couldn't even smile, lol. The dryness started to hurt my face. So the essence doesn't do well as a stand alone skin hydrator. It works better in combination with other moisturizing products. So did it do anything at all for my skin? lol. Well, I didn't see improvements in my skin texture and hydration levels while using it. I've gone through several bottles too. I just didn't see the purpose of this product anymore. It feels like I'm just wasting my money hoping that it'll do something for my skin since it's a snail product. Nothing's happening and it seems like a waste of time and money. Also, another aspect of the product that I didn't like was the packaging. This applies to other Cosrx skin care products as well, such as Cosrx Galactomyces 95 Tone Balancing Essence, Cosrx Oil-Free Ultra-Moisturizing Lotion (with Birch Sap), and Cosrx Hyaluronic Acid Hydra Power Essence. They all come in the same type of packaging/bottle. It's a plastic bottle with a pump. Once you reach the bottom of the bottle, it's difficult to get the rest out. They should really change the packaging of these products. It's extremely annoying. I feel like they did this on purpose. 😂 So that's another reason why I'm going to stop purchasing products that come in lousy packaging like this. They're also very clunky to carry around and to travel with. It's just not for me, I guess.
More products that I stopped using…
The Ordinary Matrixyl 10% + HA
Purito Centella Green Level Buffet Serum
The Ordinary Resveratrol 3% Ferulic Acid 3%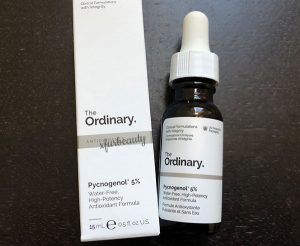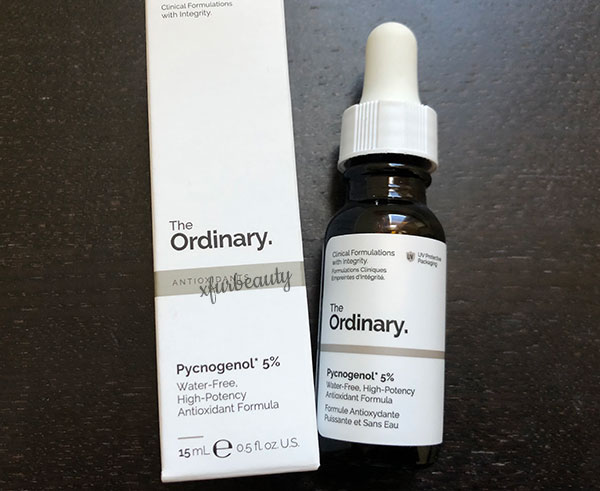 Here's another The Ordinary skin care product I decided to add into my routine! It was just sitting there next to my other The Ordinary serums, and I thought I would just use it. It's The Ordinary Pycnogenol 5%!! Now I have a bunch of The Ordinary skin care products in my routine! If you missed out on the other ones that I talked about, you can check them out right here!
The Ordinary Argireline Solution 10%
The Ordinary Matrixyl 10% + HA
The Ordinary Ascorbic Acid 8% Alpha Arbutin 2%
The Ordinary Resveratrol 3% Ferulic Acid 3%
These skin care products have transformed my skin in a short amount time. I'm so excited for them, and I'm very excited to try The Ordinary Pycnogenol 5% once again! Even though I didn't get good results or any results from this product the last time I used it. But! I have hope because the other skin care products I'm using from The Ordinary have been good additions to my skin care routine so far! So what are the benefits of The Ordinary Pycnogenol 5%?? They are…
Contains procyanidins, bioflavonoids, and organic acids to rejuvenate the skin
Enhances hydration and elasticity
Scavenges free radicals
Recycles oxidized vitamin c
Looks good! I hope it works! lol.
So I've been using this serum for a few days already in the morning and night. It's an antioxidant, so there's not much to report back. I love vitamin c serums and since it recycles oxidized vitamin c that's just awesome. Also, scavenges free radicals plus helps with hydration and elasticity. Rejuvenates the skin? That just sounds too good to be true! With antioxidant products, it's difficult to tell if it's doing anything. It's one of those products where you use for prevention. Hoping that it's making improvements over time. This little serum bottle (0.5 fl. oz.) seems to last a long time. I only use a single drop each time I use it, so it's not going to be too bad adding it into my routine. Just like some of the other The Ordinary serums (Ascorbic Acid 8% Alpha Arbutin 2% and Resveratrol 3% Ferulic Acid 3%), it does feel oily and doesn't absorb well into the skin. But, I haven't had any negative reactions to the serum, so I'm going to keep using it and see if it helps my skin or not over time. So far, everything looks fine and dandy. Look forward to another update on this product! 🙂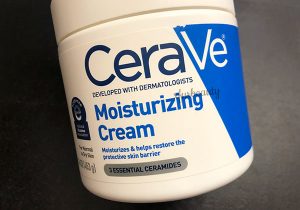 I picked up CeraVe Moisturizing Cream! I've always wanted to try this moisturizing cream out! It's highly raved and talked about constantly. I finally bit the bullet and picked up a jar! So the purpose of this cream is to repair the moisture barrier. Prevents dryness and itching. It contains hyaluronic acid and ceramides to help combat those issues. It provides 24-hour hydration, is non-comedogenic, and fragrance-free. I love that CeraVe is a no-frills skin care line. It's simple and pretty basic. That's perfect! But did it work on my skin? Well, read more to find out! Here's my experience with CeraVe Moisturizing Cream!
My experience
My first impression of this cream is that it's much more moisturizing and richer compared to CeraVe Daily Moisturizing Lotion for Normal to Dry Skin. It goes on the skin easily and absorbs into the skin nicely. It feels lightweight, non-greasy, and has no fragrance to it (yay!). It left my skin feeling moisturized and that moisture lasted throughout the day. Looking at the ingredients, it contains petrolatum to seal in the moisture. It also contains caprylic/capric triglyceride, cetearyl alcohol, cetyl alcohol, and cetearth-20. It's the same combination of pore-clogging ingredients in CeraVe Daily Moisturizing Lotion. I didn't use it on my facial skin for that reason. I'm going to stick to using this cream on my body instead. I'm not going to bother trying it on my face because I know what's going to happen. And that is, breakouts! But I am trying it out as an eye cream, and it seems to work decently for that. I'll keep everyone updated on my results. So far, it's been good. It's light and blends into the skin well. It also works well under my sunscreen and makeup (eye area).
This cream sounds all good and dandy so far, but there's a few negatives that I wanted to point out. The finish of this cream feels a bit odd. It doesn't feel like it completely absorbs into the skin. It sits on top of it. It leaves a slight noticeable residue behind. I'm glad I didn't use it on my facial skin. That would've been terribly bad. Also, the product has the tendency to pill sometimes. I only use this cream sparingly and gently pat it into my skin.
It comes in a 16 oz. jar. There was no lid (inside the jar) or seal when I purchased it. I wish it had a seal, so I know it's brand new and hasn't been tampered with.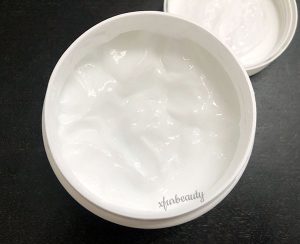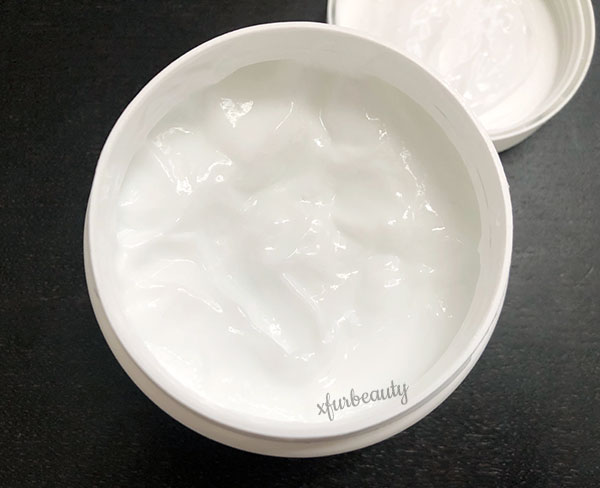 Pros & Cons
✅ Pros
Moisturizing
Contains ceramides, hyaluronic acid
Fragrance-free
Feels soft and gentle on the skin
Soft, lightweight texture
Absorbs well
Non-greasy
Non-irritating
❌ Cons
Pills
Leaves a noticeable (very thin) film behind
Conclusion
CeraVe Moisturizing Cream wasn't too bad. It was good. It just wasn't amazing as everyone says it is. I mean, yeah, it contains ceramides and hyaluronic acid, but I don't think that's what's keeping my skin feeling moisturized. It's most likely the petrolatum. Products with this ingredient are great at sealing in moisture and keeping the skin feeling moisturized. Sometimes I add pure petroleum jelly or Aquaphor in my routine when my skin is feeling very dry and flaky. It works to get rid of the dryness and flakiness. With this cream, the pilling can get annoying, but if I use a little bit of product it seems to work out just fine. Since I'm not using the cream on my face, I don't have to worry too much about the thin film it leaves behind. So far using this cream, it works for what it is. I don't think it's the most moisturizing skin care product out there, but I haven't had any issues that are preventing me from continuing to use the product. It's gentle, non-irritating, and leaves the skin feeling soft and moisturized. But will I purchase it again? I don't know yet. I'll have to wait until I finish the whole jar. Stay tuned for an updated review on CeraVe Moisturizing Cream!
For more reviews on CeraVe skin care products go here
My thoughts on CeraVe Moisturizing Cream after 1 Month! 👈🏻 Update!!!